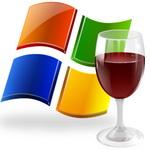 Wine 1.6 has been released. According to the announcement, the new release is a result of 16 months of development efforts and comes with more 10,000 individual changes.
The main changes are the new Mac driver, full support for window transparency and the new Mono package for .NET applications support.
This new release comes also with many improvements, new games and applications support. For a complete changelog, see this page.
Installation of WINE 1.6 in Ubuntu and Linux Mint (PPA)
Open a terminal and enter the following commands:
$ sudo add-apt-repository ppa:ubuntu-wine/ppa
$ sudo apt-get update
$ sudo apt-get install wine1.6
Source Wine HQ