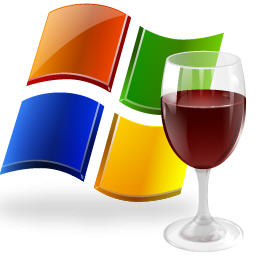 Wine is a free and open source application that allows users to run Windows software on other operating systems. Wine is always under heavy development with the team preparing one release every 2 weeks. Yesterday, the founder and current leader of the project Alexandre Julliard, announced the availability of version 1.5.5 that brings some important additions and fixes.
What's new in this release:
-Support for installing Mono as a Wine add-on package.
-Dithering of pattern brushes in the DIB engine.
-Support for installing the .NET 4.0 runtime.
-DDS files supported in D3DX9.
-Various bug fixes.
Most important specific applications problems addressed:
-When running Half-Life in software mode, the screen is not updated
-Wine hangs when attempting to add video file in DVD lab Pro 1.53
-Powerpoint Viewer 2007 crashes opening Keynote.pptx
-.NET Reflector 6.x user interface is distorted
-Adobe Premiere CS2 doesn't run
-Outlook 2007 doesn't run after install
-Adobe Premiere Pro 1.5 fails to start
-Half-Life 2 Episode 2 & Portal: hl2.exe continues to running after exit of game
-Halo Editing Kit will not load
-Adobe Dreamweaver 8: "Next" link in Help doesn't work
-Picasa 3.6 unable to scan
-3dmark06 free version reports "D3DXGetImageInfoFromFileInMemory failed" when you try to   run the dem
-Portal and Uru graphics glitches (fglrx only)
-Final Fantasy 8: Eidos Intro movie and sound choppy
-Silent Hill 2 menu invisible
-Money 2002 fails to run
-Add support for .NET 4.0 assembly cache (.NET 4.0 Framework installer)
-Star Wars: Republic Commando hangs when skipping the intro video
and many, many others…