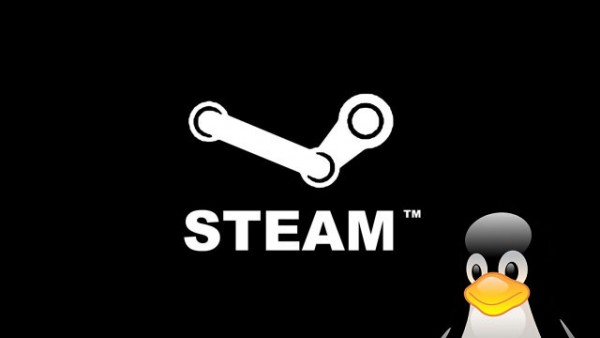 Valve has published a new beta of its Steam client which includes many changes, bug fixes and other improvements. Unfortunately this release does not contain any linux specific change, feature or improvement, but the general fixes are very important to have.
Several small memory leaks in the Steam client have been fixed, a rare crash on workshop image update inside the library details view has been fixed and DLC can now be disabled in the DLC properties page for a game.
But it does not end here. According to the changelog there are done many improvements and fixes to the Steam Music and In-Home Streaming.
For example the MP3 files containing cover art of unusual or big sizes have a better support now, the crawling speed in Steam Music has been improved in a great way and everyone that is running the client beta has access to the In-Home Streaming feature.
Also, music features are now available while offline, movie playback support has been improved and now adding non-Steam games is easier than ever. They also show show icon art when available, which is really great for gamers.
The followings are the changes in this Beta of the Steam Client:
Big Picture:
Added new profile section to the main menu replace the old community section. This brings Big Picture more up-to-date in terms of design and features with desktop/web community and adds better activity feed and profile views.
Improved movie playback support and support for animated gifs
Adding of non-Steam games is now directly supported in Big Picture
Non-Steam games now show icon art when available and when no custom art has been set in Big Picture
Fixed a bug where screenshot/out-of-focus mode could kick in when Big Picture had focus if you transitioned into it while already running a game
Fixed a bug where focus may end up in an unexpected place if the button currently in focus is deleted from the UI
In-Home Streaming:
The In-Home Streaming feature is now available to everyone running the client beta
Added an intro dialog the first time you start streaming a game
Show a dialog if the game needs cloud sync resolution before starting
Improved D3D asynchronous capture performance
Improved OpenGL asynchronous capture performance
Fixed slow system reporting for Fast and Balanced settings
Fixed several causes of infinite latency when client is too slow
Fixed client crash changing resolution with software decoding
Increased precision for refresh rate and capture framerate
Reduced latency when streaming at the client refresh rate
Steam Music Beta:
Improved crawling speed
Respect multiple albums in one directory and respecting disc number if available in tag data
Better handling of faulty tag data
Faster display of album and artist library views
Music features now available while offline
Duplicate artists bug fixed
Better compatibility with MP3 files containing cover art of unusual or big sizes
Database overhaul improves data quality; requires one-time automatic rebuild of beta testers' libraries
What Is Steam?
For those that don't know anything about Steam, it is a very nice entertainment platform that makes possible to play, create and connect. A great thing about Steam is that you can take it anywhere since it can be installed and run on a PC, Mac, Linux machine, mobile device, or even your television.
And the good thing is that Ubuntu is the favorite linux distribution of Valve, which means great support and a very good gaming experience to all Ubuntu users out there.
You can read more about Steam here.