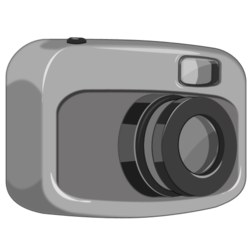 Hi guys,
There are many Linux screenshot tools out there, so I decided to compile a list with some of the tools I have used and have experience with. The following tools are free and they will help you to capture your computer screen. In this list you will find all kinds of screenshot apps for Linux, from simple to advanced ones such as shutter.
Shutter 
I cannot hide the fact that this is one of my favorite apps for taking screenshots on my Linux machine. In my opinion, it is a must for every Linux technical blogger that want to craft nice pictures for his/her articles.
Shutter is an open source advanced screenshot app that can take a screenshot of a specific area, window, your whole screen, or even of a website. One of many reasons that I like to use it is the fact that the shutter has an editor which can be used to modify and apply effects to my screenshots.
After you have captured your screen you can use the shutter's editor to add text, arrows, rectangles, ellipses, auto-increment shapes and apply many nice effects to your screenshot.
I am very happy that such a tool exists. It makes my job easier and my screenshots look good.  You can learn how to take and edit screenshots with shutter here.
Hotshots
HotShots is an application for capturing screens and saving them in a variety of image formats as well as adding annotations and graphical data (arrows, lines, texts,…). You can also upload your creations to the web (FTP/some web services).
For installation and usage instructions, please visit our previous article here.
Gnome-Screenshot
Gnome-Screenshot is the best tool for taking screenshots in a very fast way. It is very simple to use, has a very nice looking user interface and the right features needed to capture computer screen. This tool was part of the gnome-utils package, but was split into its own package in 2011.
Unlike shutter, Gnome-Screenshot does not have an editor, but you can still apply some effects such as  Drop Shadow and Border. If you are looking for a very simple tool that does the job the use Gnome-Screenshot.
Gnome-Screenshot can be used to grab the whole desktop, grab the current window or select an area to grab. You can also  take a screenshot after a delay of seconds which you can specify with the Grab after a delay of option.
The good thing is that Gnome-Screenshot comes installed by default in Ubuntu Linux operating system. You can find and launch it by going to Applications, Accessories, Screenshot.
gpe-screenshot
gpe-screenshot is a screenshot application for GPE and one of the simplest app I have ever used in my all Linux life. On debian based systems it can be installed via the apt-get command like shown below.
sudo

 apt-get install gpe-screenshot
Unfortunately, this screenshot app does not have many options and you can't do much with it. It takes a screenshot of your whole computer screen and can save it locally or upload to http://handhelds.org/scap.
After the installation is finished, you can easily launch the gpe-screenshot application by going to Applications, Graphics and then Take Screenshot.
The app will capture your computer screen immediately after its launch and after will ask you if you want to save it in any of the local folders on your machine or upload it to http://handhelds.org/scap.
The gpe-screenshot tool can be very useful when you want to share your screenshots with friends or want to show something to other people in online forums.
Ksnapshot
Ksnapshot is another useful screen capture app, with many useful features such as Snapshot delay, Several Capture Modes and simple effects. It does not include an editor, but allows you to send your screenshots to image viewers and image editors such as Gimp.
Ksnapshot has the following capture modes:
– Full Screen
– Freehand Region
– Window Under Cursor
– Section Of Window
– Rectangular Region
Conclusion
You learned about five screenshot tools, their features and options. Use the screenshot app that does the job for you. For me, shutter is the best, it does not mean it should be the same for you.
I take screenshots, edit them and share them in articles to my unixmen readers. Most of the time I use the shutter screen capture app, but sometimes I find myself using the Gnome-Screenshot tool.