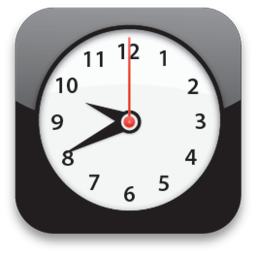 I am in Florence at B and B Hotels right now. I have to leave the hotel at 12 o'clock tomorrow. I find it very hard to wake up in the morning. Who is going to guarantee me that I will wake up in time and be ready to leave the hotel?
I am a geek and I have to find a solution for this situation. Binary will give solution to my problem, I always think like this. Binary, Binary, Binary!
Ubuntu is one of my favorite Linux distributions and I feel like I am in a magic world when I use it. The Ubuntu Software Center helps Ubuntu users to find the software they need, so I think it is time to open Software Center. I need a morning alarm, so I type alarm in the search box of Software Center like shown in Figure 1.
Figure 1
The first application on the list offers repeatable alarms and it supports sound notification. Great! This is the application I want.
Click on install and let Software Center do everything for you. Drink some Coca Cola or a coffee or anything you like until the installation is done.
Figure 2
The alarm application is now in my application launcher. It is my first time using this application and I have no idea about it. Learning things by doing it is the very best way to learn, I believe. I am not doing rocket science here, but the idea is to try until you find the solution or achieve your goal!
Figure 3 shows how the application looks when you open it for the first time.
Figure 3
Go to the plus button at the top of the app and add a new alarm like shown in Figure 4.
Figure 4
Name the alarm and set the time you want the alarm to wake you up.
Figure 5
Select how many times you want to repeat your alarm. Select a sound you want the alarm application to play. You can use your own sounds if you wish.
Figure 6
Make sure the your clock is set to local time. After you added the alarm, tick it like shown in Figure 7 and the countdown will begin.
Figure 7
Now, it's time to go to sleep.