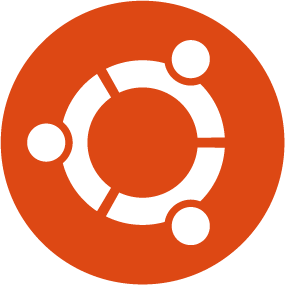 There's another new, fresh and exciting Ubuntu release out in the wild. As you read this, we can all now accept the great pleasure of what Ubuntu 12.10 'Quantal Quetzal' has to offer.
The Ubuntu kernel
I guess we should probably get the annoyances out of the way first off. In my previous articles, I have been outspoken about my dissatisfaction with Ubuntu Developers renaming the kernel and version to Ubuntu kernel <version number>. Deciphering Ubuntu's actual kernel is getting more complicated due to the renaming scheme to differentiate from the upstream vanilla Linux kernel. In fact, I had to revert to the technical overview data to find out exactly what kernel version Ubuntu 12.10 is using. Well, developers have persisted with their decision to rename the kernel included in Ubuntu, so it's time I learning to accept the decision. The kernel included in Ubuntu 12.10 is the Ubuntu kernel 3.5.0-15.23, which is based on the vanilla Linux kernel 3.5.4.
The 800MB ISO
This has been a strange decision and one that has been floating around for many months. It was always thought that Ubuntu 12.04 would be the first Ubuntu release that received the slightly inflated ISO size of 700MB+. In fact, 12.04 was again brought back down to a ~700MB ISO, which is suitable to write to regular CD-R media. But then the issue reared its ugly head again and the decision was made to finally accept that the 12.10 release would receive a final ISO size of ~800MB. Therefore, requiring DVD+/-R or USB media for installation. Interestly, the server version has maintained a ~700MB ISO, whilst the KDE spin-off, Kubuntu sits at a slightly more inflated ~1GB ISO size.
Unity and X.Org
Unity has been updated to version 6.6. With the latest revision of Unity, all launcher icons are now movable and icons have been added to the Filesystem Lens, for example USB sticks to enable drag and drop functionality.
While the decision to drop Unity 2D for the Ubuntu 12.10 release has been known for some time, the decision finally becomes reality with the release of 12.10. Unity 3D now provides the full Unity desktop environment for both new and old hardware. And this is assisted with the new X.Org stack which has been implemented. In the past, Canonical was touting a Wayland core as the way forward in future releases of Ubuntu. But X.Org development seems to be pressing ahead and Ubuntu seems happy to support it at this stage. And to date, all Wayland implementations have been seen as purely development experiments and previews and certainly nothing worthy of replacing X.Org at this stage.
Software Updates
LibreOffice version has also received a little bit of deserving attention and has been bumped to 3.6.1. Now included, is built-in menu bar and HUD support without the requirement for a separate plugin to be installed.
For the GNOME users, most packages have been updated to 3.5.92. Some of the most recent sit at version 3.6.0. But Canonical have made an interesting decision with Nautilus. They've decided to stick with Nautilus version 3.4.2 and not the latest 3.6 version which is readily available. Canonical claims they are unhappy with the removal of some important (and useful) features in Nautilus. And it also raises the question of what future Nautilus has as the default graphical file manager in Ubuntu. We'll keep a close eye on this space in future updated to Ubuntu.
One of the key changes for Ubuntu 12.10 has been the continued and gradual migration of Python 2 based packages to the Python 3 set. Although, as of 12.10 not all packages could not be completely migrated over, it will be an ongoing initiative for the foreseeable future. With the eventual outcome being the complete removal of all Python 2 related features and packages for a default Ubuntu system. Of course, all the Python 2 packages and libraries will all still be available in the repositories for anyone wishing to install them post-installation.
Update Manager is no more. Actually, it's still there in the form of a fresh updated and renamed package called Software Updater. Underneath all the shine and new name, there's really nothing new and groundbreaking to brag.
The Desktop
While there are plenty of software updates to mention, there are also some desktop updates and tweaks I thought were also deserving of some attention.
GRUB has been tweaked a little with old kernel versions installed being hidden behind a sub-menu called "Advanced Options".
Apparently, the default theme for Ubuntu has been tweaked. Although it is hard to tell unless you pay attention to the minute details of your desktop theme, which I don't. In all honesty, unless I read about the theme changes on the internet I would never have been able to tell that any tweaks had in fact been applied. Initial appearance and aesthetics looks very similar to previous Ubuntu releases. With the exception of the obvious wallpaper change which gets changed at every new release.
The Ubiquity Installer has been given the ability for full-disk encryption and support for LVM. Both, features which have been available in Red Hat's Anaconda installer for many years. Personally, I'm a little shocked that Ubuntu Developers have only just decided to include this in the desktop version of Ubuntu as the inclusion should have been made a long time ago.
The LightDM login has received the Remote Login feature. A small addition but very welcome by some users I would assume.
Ubuntu's own file sync and sharing tool Ubuntu One, has received some nice tweaks. Ubuntu One now includes a file sharing function which replicates that of other file syncing and sharing services. For example, Dropbox. And Ubuntu One has also been given a dedicated music service. Ubuntu One music search results are now also included in to the Ubuntu Dash search results. Admittedly, I don't really know much else about the Ubuntu One music service addition as I simply have not had enough time to test it out as of the time of 12.10 release. So feel free to add in the comments below your thoughts about it, or any other Ubuntu features you like or dislike.
And I don't want to dwell on the Amazon shopping results issue again, but it's fair to say that Ubuntu Developers have included a switch for disabling the service if you do not wish for those results to appear in Unity Dash search results.
Desktop Usage and Conclusion
There's a lot of technical mumbo jumbo above and available on the internet about Ubuntu 12.10. But it all means nothing if the desktop usage itself is not up to speed. Fortunately, in the case of 12.10 everything works great. Everything is very polished and sleek and usage performance is second to none, even on moderate hardware such as my own older Intel Celeron D single core CPU ad 2GB DDR2 RAM.
With most Linux desktop releases updating their distributions every 6 months, there's sometimes not much to differentiate between releases. In some respects, Ubuntu 12.10 is not much different to previous releases. But in other ways it's much better. And fortunately, there's technically speaking not  much to complain about with this release, if anything. So rather than me sit here typing up how good Ubuntu 12.10 really is, do yourself and your hard drive a favor and head to the downloads page and get it now.
And don't forget to let us know your thoughts on the new release in our comments section below.