Most people may have heard about tunlr. If you haven't yet, then this will help you a bit. Tunlr is a DNS service that gives non-US residents to watch Hulu, Netflix, MTV, CBS and more. Most of the above services are region locked, that is you can not view them outside of U.S. Using Tunlr, we can watch them anywhere in the world. Do not expect a 24/7 service from tunlr, because it didn't promise anything about stability or availability.
I can't guarantee that this will work for you and can't give assurance about legal issues if any. Proceed with your own risk. I suggest you to do not use this service for every day internet usage. It doesn't provide all services, some of the services may work. Read the tunlr link to get clarify yourself.
Getting started with tunlr
You don't have to install any extra software to use this service. Just go to http://tunlr.net/ website. Click on Show Me How link.
It will redirects you to Get started page. Select the device you want to use to play the services.
As i am using linux desktop, so i click on Get started with Linux link. Select your own. Add the DNS servers mentioned in that page. This is not that much difficult. Everybody knows how to setup ip address and DNS for their network cards.
After setup your DNS addresses in your network card. Probably your network interface settings will look like below.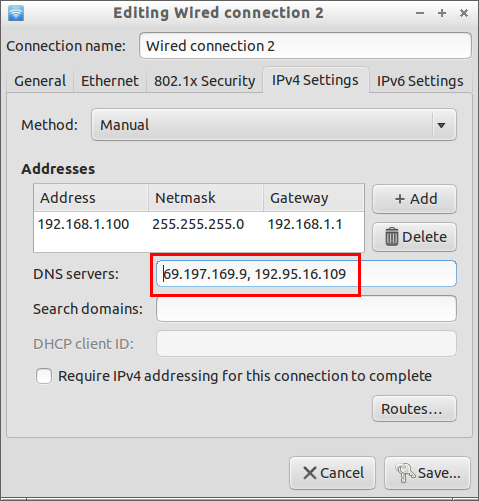 Make sure that you have removed all other DNS entries. Now restart network service or reboot your system to save the changes.
Now open the services that you want to view. Here i can view Hulu service from my home.
Thats it. Enjoy!!!