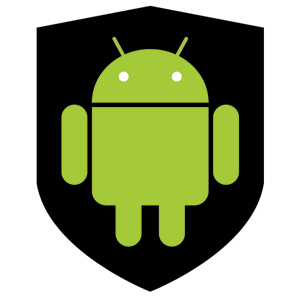 Being one of the most popular operating systems for smarphones, Android is a target for malware and viruses. The statistics show that Android accounted for 79% of all mobile malware in 2012 and more than a million Android devices were infected with malware this year, 2013. Are you one of these Android users? Is your Android device infected with malware? Now a days, an antivirus is a must, everyone that has a smartphone or a computer should use on, but in this article i will give you details on five antiviruses you should take in consideration when it comes to choose an Antivirus app for your Android device.
All antiviruses listed here are well known worldwide and each of them has its special features that others don't have. Remember that is up to you which one you should choose for using, the antivirus you should use depends on your daily needs. Now, how about listing these free Antivirus Apps for Android?
Avast Antivirus For Android
At the top is  Avast Mobile Security and Antivirus, this app is rated with 4.7 stars and it is used by million of Android users. What is so special about this app? Why is it on top? Thing the Avast Mobile Security and Antivirus app does for you are listed below and they explain the reason this app is and stays on top.
What does Avast Mobile Security App offer you?
– Avast Mobile Security App will protect your Android smarpthone from viruses, malwares, spyware and in case you are infected it will remove them for you
– Avast Mobile App offers web-based phone locating feature, in case you lost your smartphone the app will help you to locate it
– In case of theft, the Avast Mobile Security App offers you the feature to remotely lock your data, so the thief can not access it
– Avast Mobile App includes many helpful tols, one of them is networks manager
Which antivirus app comes next?
AVG AntiVirus Security – FREE
The AVG mobile security app  with an average of 4.6 stars rating out of the possible 5 stars is used by more than 70 million people. You can find this app for free in Google Play Store.
Norton Security Antivirus
Every PC user, know Norton. After a long success in the PC antivirus industry, Norton has decided to move its grind on smartphone security. Norton Antivirus Security app for android has a score of 4.5 on average rating and it is known for a very good job when it comes to protecting Android users from different threats. You can find some features of Norton Antivirus Security app for Android smartphones listed below:
– Norton Mobile Security app will help you to scan new apps, app updates and the SD card
– Norton Mobile Security app same as Avast app for Android, offers anti-theft features
– Norton Mobile Security app allows you to manage all your Android devices with one website