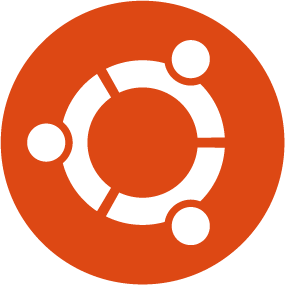 I am a cool geek (I think) and I want my Ubuntu box to be as cool as possible. Lately, Ubuntu is losing users and fans, but I do not care. Even if everybody starts to hate Ubuntu, I will use it. I love to explore things. At the moment Ubuntu is my home. Now, let me add some hot features to my Ubuntu box.
Wallpaper
Your wallpaper is very important. It creates a  hot or cold environment. No matter if you use your Ubuntu machine just for browsing, a nice warm wallpaper will make you feel better and will make your machine feel solid and cool. Who wants to use a Ubuntu machine with an ugly wallpaper! Or some Windows OS or Mac OS wallpaper!
Wallpapers express the emotional state of its user. For me it is the connection bridge between the user, the operating system and the applications. My wallpaper makes me learn more, program more, geek more. The wallpaper I use for my Ubuntu box is called linux_army. It has a white background and eleven animals. I love it! Preview my wallpaper here and feel free to download it if you wish. How do you change your wallpaper?
Step 1: Go to the Dashboard and type "Appearance".
Step 2: Click on Appearance like shown in Figure 1
Step 3: Go to Wallpapers and use the + button to add your wallpaper
Figure 1
Try other Desktop Environments
Slow… slow. The default Ubuntu desktop environment is Unity. I think that most Ubuntu users dislike or hate Unity because it makes their machines work very slow. Before Unity, everything was very easy to find.
Where are my applications?
Unity makes it hard to find your installed application and this brings frustration to many Ubuntu users. How am I supposed to find the application I want from the Dashboard! I can not remember all my application names.
Imagine if you are a gamer and you install and play new games everyday. It is very hard for you to find your games because it is impossible to remember every name. One great thing about Ubuntu was that applications were arranged in a very good way. Applications were arranged under headings such as Accessories, Games, System etc. Very easy to find the application you wanted to use. Can you imagine how hard it would be for a developer to find his projects by using Unity? Developers do not have time to search all day for their projects, they need a distribution that just works. I don't want to scroll up and down a tool bar to find my applications. Unity is very good for tablets and smartphones, but not for laptops and desktops. Now let me show you how to install GNOME 3 on Ubuntu.
GNOME 3 works like a charm for me on Ubuntu. It's very fast and it has cool graphics and nice effects. This desktop environment is not good for developers because it is very hard to find your files if you do not remember their names. But you can type files in the search box of GNOME 3 and you can search through folders manually. Finding an application is very easy because GNOME has an Application category where you can find all applications listed. It lists them in the same way the Ubuntu Software Center does.
Is it cool? Yes, and it works very fast. No Unity frustration here. Graphics are very beautiful. Everything is well organized and this is very good because we are far away from confusion.
How to install GNOME 3? Type the commands shown below in your terminal:
$ sudo add-apt-repository ppa:gnome3-team/gnome3
$ sudo apt-get update
$ sudo apt-get install gnome-shell
Perhaps GNOME 3 does not work as good as it works for me so you have to install other desktop environments and try them. I will list commands you need to install them.
$ sudo apt-get install kde-standard
$ sudo apt-get install kde-full
$ sudo apt-get install xfce4
$ sudo apt-get install xfce4-goodies
$ sudo add-apt-repository ppa:gwendal-lebihan-dev/cinnamon-stable
$ sudo apt-get update
$ sudo apt-get install cinnamon
$ sudo add-apt-repository "deb http://packages.mate-desktop.org/repo/ubuntu precise main"
$ sudo add-apt-repository "deb http://packages.mate-desktop.org/repo/ubuntu quantal main"
$ sudo add-apt-repository "deb http://packages.mate-desktop.org/repo/ubuntu raring main"
Then run the following command to update your repositories and install MATE:
$ sudo apt-get update
$ sudo apt-get install mate-archive-keyring
$ sudo apt-get update
$ sudo apt-get install mate-desktop-environment
Tweaky Tweaky

Now it is time for some advanced GNOME 3 settings.
Open Software Center and install Advanced Settings (Tweak Advanced GNOME 3 Settings). This tool offers you options to customize the Desktop, Shell, Fonts, Windows etc. Try different options until you come up with something you like.
What options am I going to use? I go under Desktop and make visible on my desktop computer icon, home icon and trash icon. Also I turn on Show mounted volumes on desktop.
I go under Shell and turn on Show date in clock and Show time with seconds.
Then I go under Theme and play with Icon theme and GTK+ theme. For the Icon theme, I like ContrastHighInverse and for GTK+ theme, I like BlackMate.
How does it look in the end? Am I a cute geek with this machine, or not? Be creative and be a cool geek.
It was a long journey from Unity interface to here and it took me a lot of time and energy to write this article for you geeks out there. So please share it and feel free to comment below and let me know what you've done with your own Ubuntu system to make it cool.
Conclusion
It is you with your creativity that makes your Ubuntu box cool. Find a cool wallpaper, install and try different desktop environments until you come up with the best one that works for you. For me, GNOME 3 is 'perfect'.
What about you? Let me know in the comments about your favorite desktop environment. Don't tell me it is Unity, I just removed that.