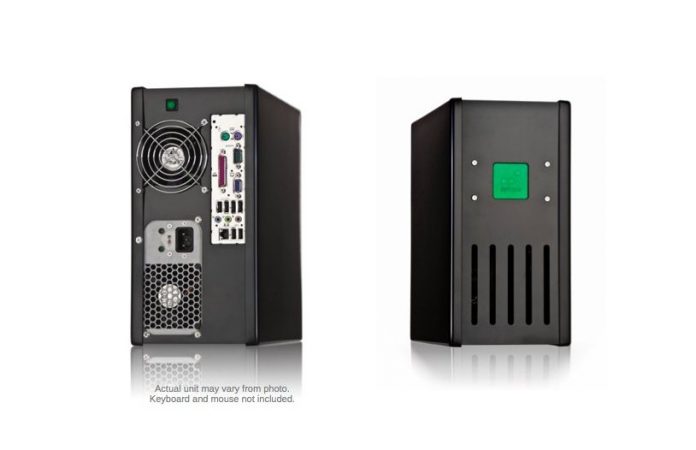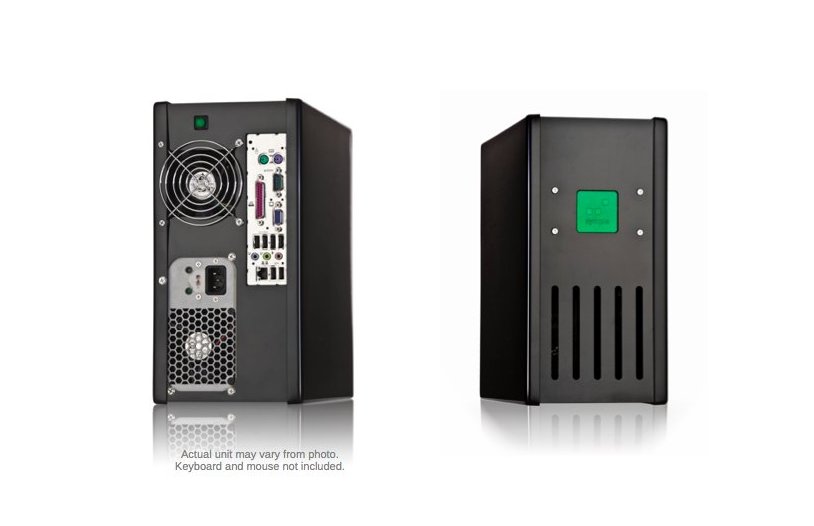 Hello Ubuntu fans, here is a good news for you. A new low cost PC powered by Ubuntu is available now. Yes, the system name is Symple PC. As it's name says, it is very simple and cheap to buy. Curious to know the cost? It's just 89 USD. Symple is 50% weight less than an average desktop tower system. It is purely made using black recycled ABS plastic and shipped in 100% non-virgin fiber packaging. The dimension of Symple PC case is just 12.5×12.5×6.25.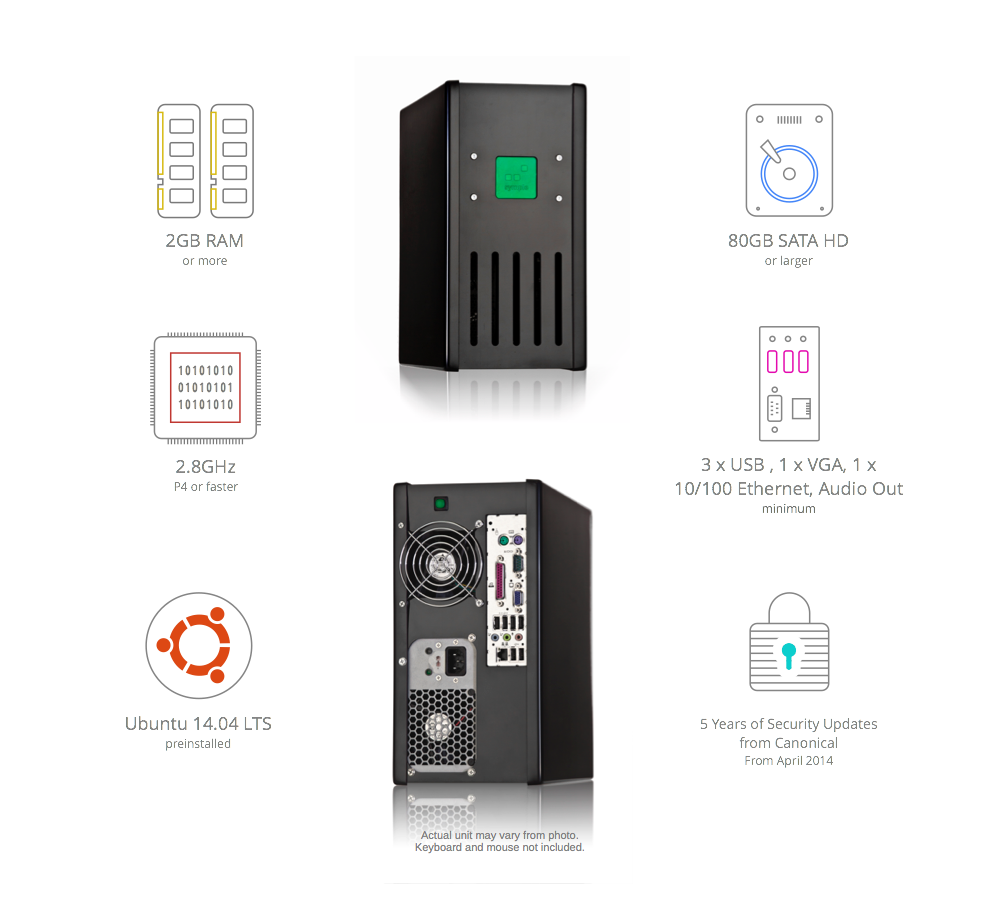 Yet another notable thing is symple PC comes with Ubuntu 14.04 LTS pre-installed. So don't worry about the licensing or renewal costs of OS. You will get the updates and fixes for Ubuntu 14.04 LTS till April 2019. Indeed a good one, isn't it? You can use this PC to testing labs, Class room labs, non-profit organizations, Net-cafes, Small/Medium offices, Call centers etc. And the good news is Symple PC comes with 1 year Advanced Replacement Warranty. After the 1 year, Symple team offers a $10 Environmental Credit for any Symple PC that is returned to them when you purchase a new unit.
What makes Symple PC special?
Mr.Jason Spisak, Founder of Symple PC, says;
"We are at a crossroads in our technological evolution. Our e-waste problem is massive, and many good computers are being piled up or melted down requiring more natural resources every day. Data control by large corporations and government agencies is a tangible concern. Our Symple PC represents another, environmentally intelligent and privacy-aware path. It is one of the most planet-friendly PCs in the world. The case is made from recycled ABS plastic, the parts are recycled, the box has no new fiber content. Even our paper packing tape has bio degradable adhesive. Plus, the Symple PC runs the open source Ubuntu Linux operating system and doesn't require you to give your data to a company you may or may not trust. With one product, we hit two core issues confronting any responsible business or school faced with today's technological choices, and we make it elegant, easy and affordable to make the right choice,".
Specifications
Symple PC comes with atleast the following specifications.
2GB of RAM (DDR2 or Better);
2.8GHz single core or better (Intel or AMD processor);
80GB SATA HD;
10/100 Ethernet or better;
VGA port (Integrated);
 2 USB Ports or more;
1 audio out port;
1 Year Advanced Replacement Warranty (provided you ship us the old unit to be recycled after you receive your replacement to be planet conscious).
Packaged in 100% post-consumer / post-industrial recycled packaging (even our tape uses bio degradable adhesive);
Symple is made in the USA from recycled & re-manufactured materials.
Where can I buy Symple PC?
You can directly order the Symple PC from the Symple website. Products will be shipped in 1-3 business days.
Symple team says every 2USD made from Symple PC goes to many open source organizations that make the Symple PC possible such as Ubuntu, Debian, and LibreOffice. It is really appreciated. Kudos to Symple PC team.
Hope this PC will come up with more features in near future.
Got any questions? Look at the FAQ page or just send a mail to [email protected].
Cheers!