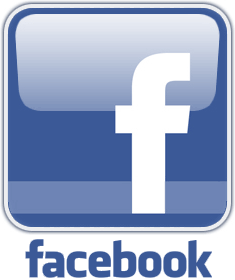 Now a days, everybody (even School kids) are using almost all Social networks like Facebook, Twitter, Google+ etc. Social networking has become one of the most important part of our daily life. Using Social Networks, people can find and stay in touch with new friends more easily, as well as find their old friends. These sites also make it easy to connect with people who has the same interests like you, even if you are far away from them. Moreover, these sites will help you to organize events more quickly and easily.
Not only for fun, Social networking is also becoming an important role in business. These networks provides very powerful marketing platform for business individuals and companies to enhance the business and provide a way to spread news about their products or promotions without having to spend single dollar. This is why most people are using Social networks and collaborating with each other.
Normally, we use browser to login to facebook, however you can use a desktop app called Socializer to manage your Facebook activities, notifications without having to open browser.
Socializer is a simple and stylish Facebook browser for your Windows/Linux PC and Mac. It reads the number of notifications, messages, friend requests right from the desktop and helps you to keep updated  with facebook all day. This app provides native Facebook experience in a Facebook styled window plus a system tray icon for providing notifications. This app doesn't disturbs you by popping out all annoying notifications, but it notifies you silently by changing the system tray icon color.
Getting Socializer
Download it from the official home page. Change to the directory where you downloaded it and install it using command:
sudo dpkg -i socializer-ubuntu-1.0.2-64bit.deb
Launch it either from Dash or Menu. This is how my socializer app looks:
Login with your facebook details. This is how my Facebook home page looks in Socializer browser window.
Change Themes
Socializer offers many cool and attractive themes, so that you can change the theme of your Socializer window as per your liking.
Click on the theme icon on the top left side of the Socializer window.
Select the desired from the Theme window.
Now you'll see the theme has been changed in Socializer window.
You can minimize the Socializer window by clicking on the close button on the right top corner. It will be minimized on the taskbar.
You can open it any time by clicking on the Socializer icon on the taskbar. It will not display annoying pop-ups often, instead it simply change the color of the Socializer icon whenever you got new updates from facebook. Cool, isn't? Give it a try. It is a worth trying application for Facebook hardcore users.