Snowlinux 4, code name 'Frosty' has been released. It is based upon Ubuntu 13.04 'Raring Ringtail'. It has MATE 1.6 (default desktop environment) and Cinnamon 1.8. While MATE 1.6 was mostly improved technically, Cinnamon 1.8 was improved with an unified control center and an own screensaver. Snowlinux 4 "Frosty" uses the latest technologies and has an updated package base.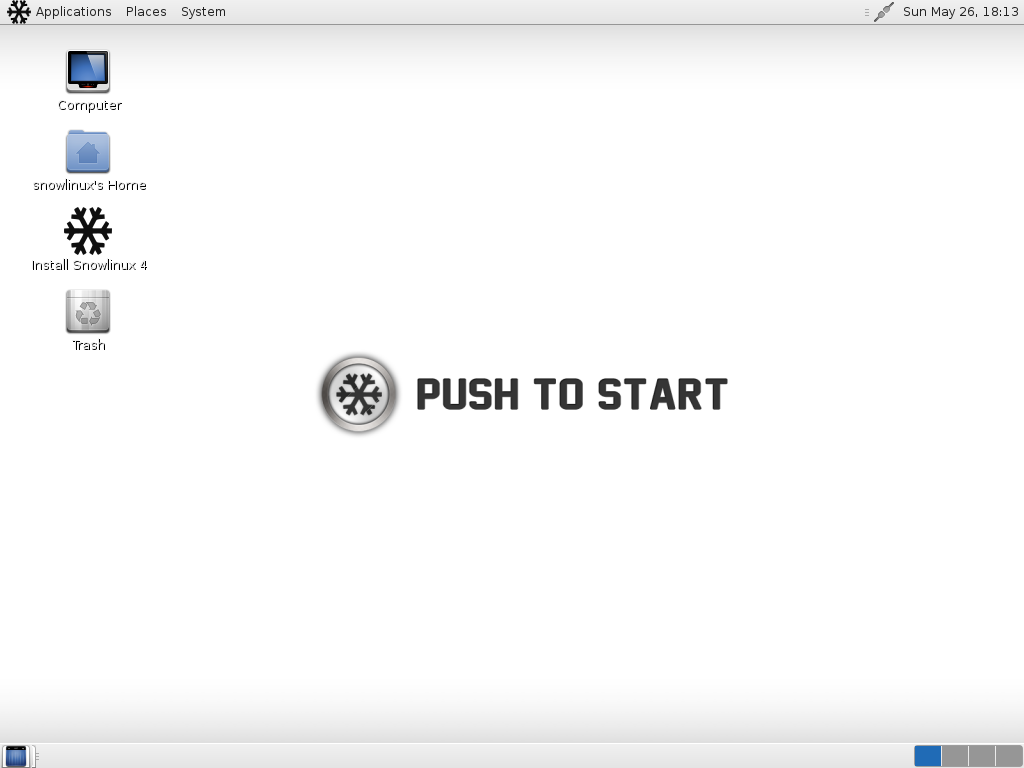 New features
Linux kernel 3.8
MATE 1.6
Cinnamon 1.8
Snowlinux-Metal-Theme
Nemo 1.8
Caja 1.6
Firefox 21.0
Thunderbird 17.0.5
Cinnamon-Control-Center
Cinnamon-Screensaver
Snowlinux full HD backgrounds
Snowlinux 4 "Frosty" is supported until January 2014. For a complete overview and to see screenshots of the new features, visit What's new in Snowlinux 4 "Frosty".
System requirements
The minimum requirements:
x86-CPU
512 MB memory
4 GB free disk space
Graphics card capable of 800×600 resolution
CD-ROM drive or USB port
Download Snowlinux 4
Get the latest versions of Snowlinux from the following links: