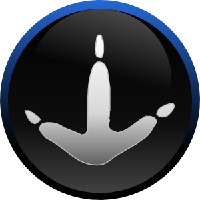 Hi  guys. Today i will give you some news on Sabayon Linux 13.08 release. What is Sabayon Linux? Sabayon Linux is a linux distribution based on Gentoo Linux which follows an extreme rolling release model. The previous Sabayon Linux distribution had the openrc as the default init system, things have changed in this Sabayon Release, the systemd is the default init system.
The Sabayon Linux 13.08 comes with Linux Kernel 3.10.4, updated external ZFS filesystem support and a new high-dpi artwork. There are many desktop environments supported by the Sabayon Linux 13.08 distro. Some of these desktop environments are  GNOME 3.8.4, KDE 4.10.5, MATE 1.6.2, Xfce 4.10.
For linux users that are interested in word processing, do not worry, the Sabayon Linux 13.08 comes with LibreOffice 4.1 preinstalled. I got some good news for KDE boys too. Since the KDE 4.11 release is a couple of hours away you may be curious to know if the Sabayon Linux is going to host this new release or not. To shut down your curiosity I will say Yes, the Sabayon Linux team is working and has done the preparatory work to host this new stable release of KDE.
Sabayon Linux 13.08 new features
1. Linux Kernel 3.10.4
2. GNOME 3.8.4 KDE 4.10.5 MATE 1.6.2 Xfce 4.10
3. LibreOffice 4.1
4. UEFI SecureBoot for 64 bit images
5. Plymouth as default splash system
6. systemd as default init system
Do you want to discover more about Sbayon Linux 13.08? I guarantee there is alot to learn and discover about this linux distro based on gentoo with the intention of making an easy Gentoo. So, what do you say, do you want to give a try? Go and download the iso image you like from the links listed below.
Download Links
Sabayon GNOME (64 bit):
http://dl.sabayon.org/iso/Sabayon_Linux_13.08_amd64_GNOME.iso
Sabayon KDE (64 bit):
http://dl.sabayon.org/iso/Sabayon_Linux_13.08_amd64_KDE.iso
Sabayon Xfce (64 bit):
http://dl.sabayon.org/iso/Sabayon_Linux_13.08_amd64_Xfce.iso
Sabayon MATE (64 bit):
http://dl.sabayon.org/iso/Sabayon_Linux_13.08_amd64_MATE.iso
Sabayon Minimal (64 bit):
http://dl.sabayon.org/iso/Sabayon_Linux_13.08_amd64_Minimal.iso
Sabayon GNOME (32 bit):
http://dl.sabayon.org/iso/Sabayon_Linux_13.08_x86_GNOME.iso
Sabayon KDE (32 bit):
http://dl.sabayon.org/iso/Sabayon_Linux_13.08_x86_KDE.iso
Sabayon Xfce (64 bit):
http://dl.sabayon.org/iso/Sabayon_Linux_13.08_x86_Xfce.iso
Sabayon MATE (32 bit):
http://dl.sabayon.org/iso/Sabayon_Linux_13.08_x86_MATE.iso
Sabayon Minimal (32 bit):
http://dl.sabayon.org/iso/Sabayon_Linux_13.08_x86_Minimal.iso