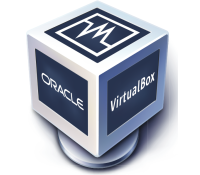 Hello Unixmen readers. It's been a long time since I have wrote an article for our website. Today we'll check out one of the best and the most powerful phone operating systems, Android.
It's not just a phone operating system though, it's like your own very small Linux distribution that you take with you everywhere. Android 4.3 "JellyBean", but this time we not going to look at it on just the smartphone or tablet, we will be reviewing it running from inside Oracle VM Virtualbox.
Here's the App drawer look and feel.
What is this that we're seeing?
We're in front of a fully virtualized Android environment, running on a PC/laptop. Ok, well look at it like a tablet inside your PC or Android flavored Linux distribution. Much the same as Ubuntu, Linux Mint, CentOS, Debian or RH Fedora.
Why would I want to do that?
Simply because you can run all your favorite Android apps without having to have a smartphone. All what you have to do is have a computer that has enough memory to allocate to the virtual machine to run the Android Live image.
Here are some technical features in this test build:
The test build 20130725 is based on the latest Android 4.3. They have fixed and added x86 specified code to let the system runs smoothly on most x86 platforms, especially for tablets and netbooks
Upgrade to the latest kernel 3.10.2 to support more drivers
Upgrade Mesa OpenGL ES library to 9.2-devel branch to support hardware acceleration for AMD Radeon and Intel chipsets (not included chips with PVR)
Support bluetooth
Support ARM translator
No installations, nothing! You can just run a VirtualBox session, mount the ISO to the virtual CD/DVD drive and enjoy running your own little customizable Android 4.3 "Jellybean" system on your PC/laptop.
Once I had this installed, it made me compare between this and the Android SDK emulator. I guess you won't know the difference until you download the ISO and run it yourself. And I started to wonder what could this bring to the future of technology. Can I dual-boot Windows OS and Android in the future? Or maybe what's going to happen to this famous App (http://www.bluestacks.com/) which basically does what the Live image does. It lets you run the Android apps on your PC/Macbook. I guess we would have to wait and see what the developers are gonna bring us.
I have really enjoyed installing and running this version of Android on my PC. I started to play around with widgets and some of the market apps, so I will leave you with some of the screenshots that I have taken from inside my Android virtual machine, browsing and editing settings and even surfing Google Play for new apps.