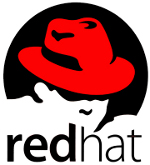 Few days ago, the makers of Red Hat Enterprise Virtualization (RHEV) have released the latest version – RHEV 3.1- that uses web portals to manage the host systems for virtualization. In its previous avatar, the Administrator Console, the Internet Explorer was a requirement to run the web interface.
With the latest version, released in January, makers have effectively removed legacy Windows dependency. Though seen even in the previous RHEV 3.0 release, it worked more like a Technology Preview and did not carry support officially. It could, however, be used on various browsers through a web interface. Now, this feature is obliterated in RHEV 3.1.
Greater Scaling and support
A pleasant feature is the guest support system, allowing '160 logical CPUs' and memory of 2 Terabytes. This is because of the higher core structure the Red Hat Enterprise Linux 6.3 that is known to support guests. This means that the advanced core structure is also very good at supporting the latest entrants AMD plus INTEL processors that are being introduced in the recent months.
The Desktop Virtualization support too is enhanced in RHEV 3.1. VDI or Virtual Desktop Infrastructure ensures comprehensive support including an auto-start feature and a WAN operation.
Storage Live Migration
Additionally, the latest RHEV version provides another feature- the- Storage Live Migration. This feature was introduced to allow administrators to – move from one SAN storage domain to the next- without exiting the Virtual Machines (VMs) during storage migration. However, users of RHEV have to note that this feature is yet listed as Technology Preview and will therefore not receive support, if required.
RHEV 3.1 will also carry a new feature- Live Snapshots. This feature is to provide a graphic documentation of the VM's current state, in the form of snapshots, thereby providing huge relief to testers and developers.
RHEV3.1 has also been further beefed allowing higher integration of RHEV 3.1 with server appliance – Red Hat Storage Server.
Extended Ecosystem Support
New RHEV for SAP Business Applications running on the Red Hat Enterprise Linux has already been certified.
A 60-day trial RHEV version is also available if users choose to register for the software. With new load of features, RHEV 3.1 has crossed the final step to becoming Windows independent and instead allowing web portal based use for easier and simpler virtualization services. Once this feature too is included in the Support portfolio, it will not be before long when organizations too can choose to virtualize via web portals.