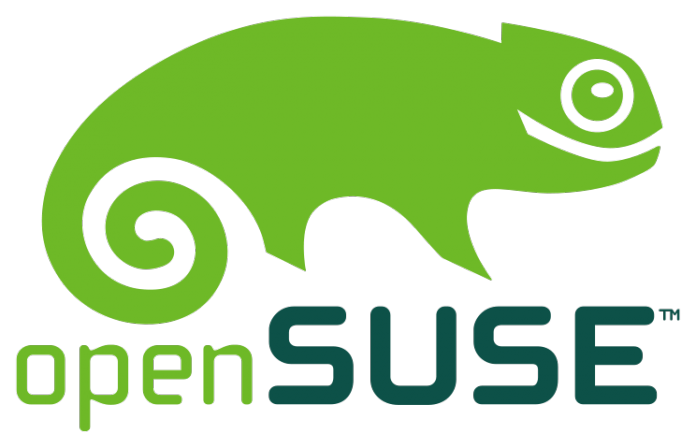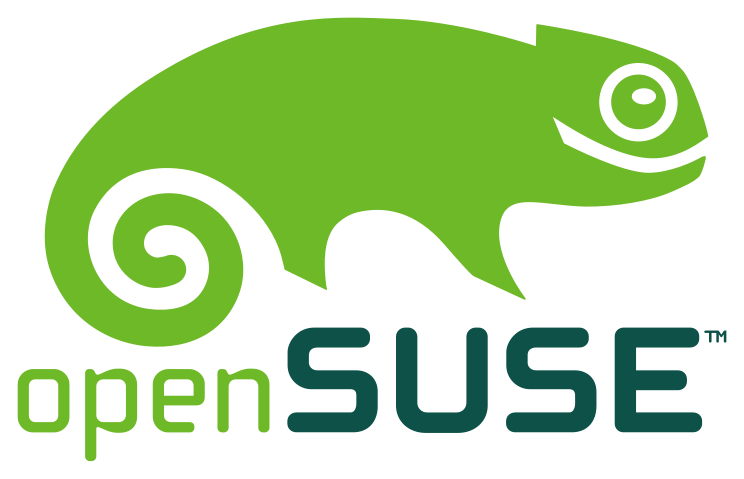 Before we proceed to look at OpenSUSE 42.1 Leap, it's important we understand what it is. The current OpenSUSE version is 13.2 and the current OpenSUSE Leap version is 42.1 (which we are reviewing today). The two are completely different products released by OpenSUSE developers. This also comes separate from the Evergreen and Tumbleweed releases. We certainly hope this makes sense, as it can be a little confusing at first with all the different versions of OpenSUSE currently available.
We reviewed OpenSUSE 13.2 and we still believe it is an excellent release. It will be supported for a long time still. According to our OpenSUSE source, probably until the first quarter of 2017.
So how does the new release OpenSUSE 42.1 Leap rate? Let's take a look.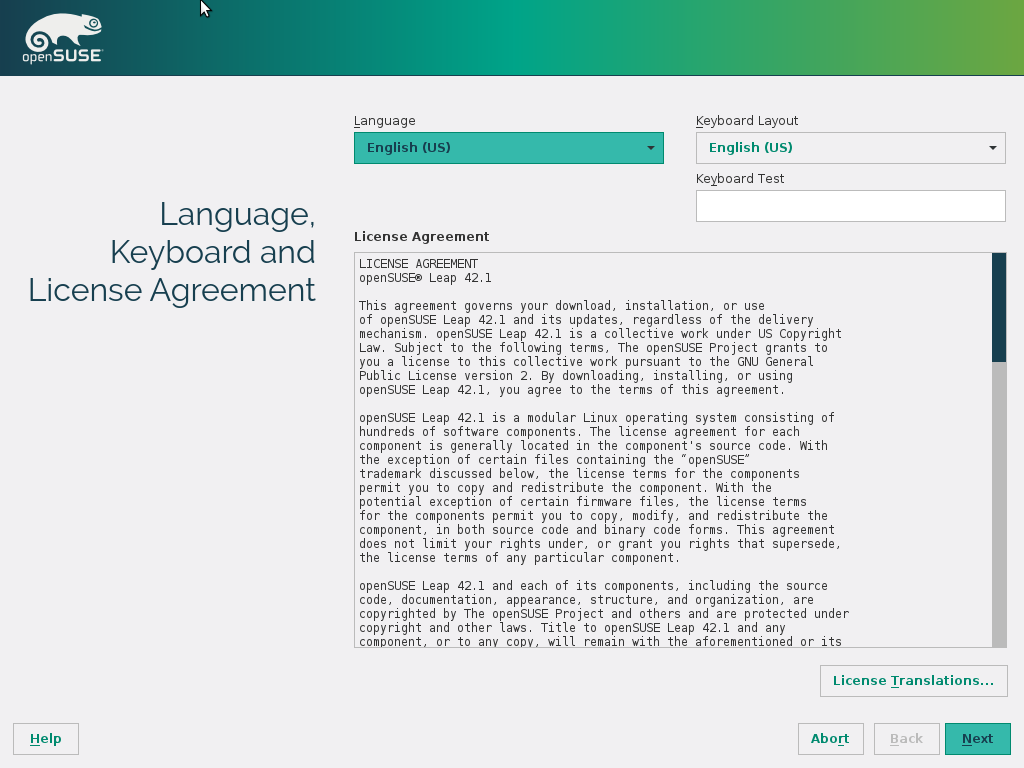 The OpenSUSE Experience
It's much the same as the usual OpenSUSE offerings we receive. We installed using the DVD ISO image on Oracle VM VirtualBox, a standard testing method. The DVD image provides options for GNOME and KDE desktop-environments. We opted to install the KDE desktop because we find it is just what is usually preferred by OpenSUSE users.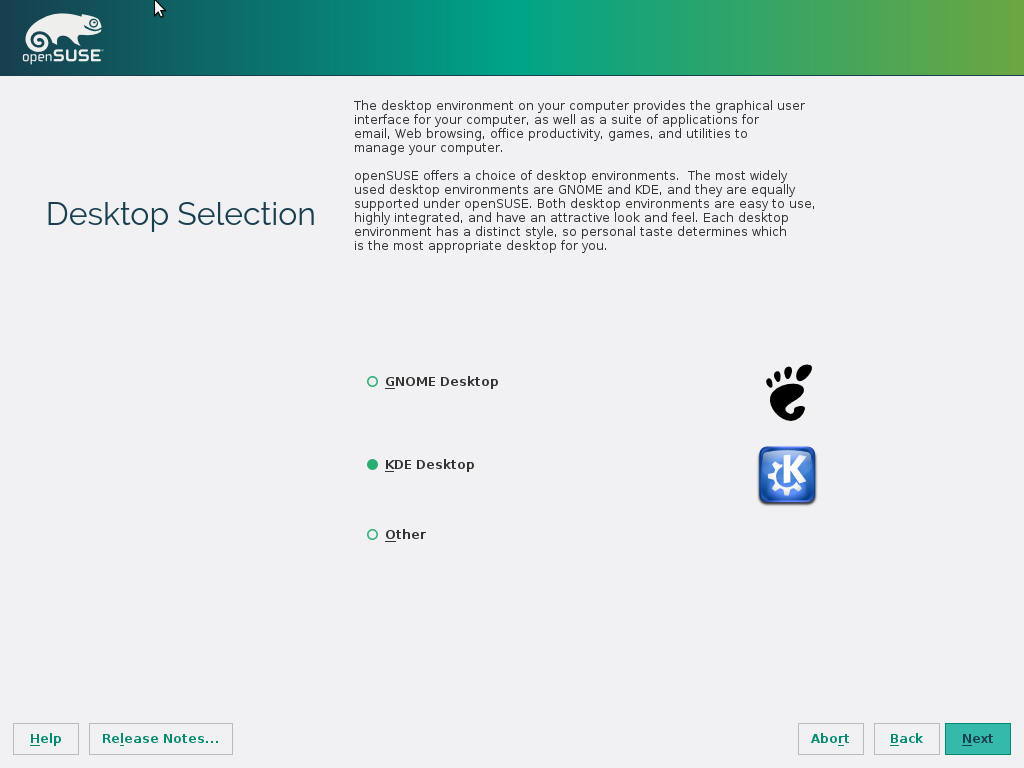 We stand by our stance that OpenSUSE presents a first-class, finely polished product for both of its primary offerings of GNOME and KDE desktops.
Installation worked perfectly, as expected. We have been testing Leap from early development builds and we need to point out that it has been finely polished and very stable all the way through its development stage, from the Milestone 1 build.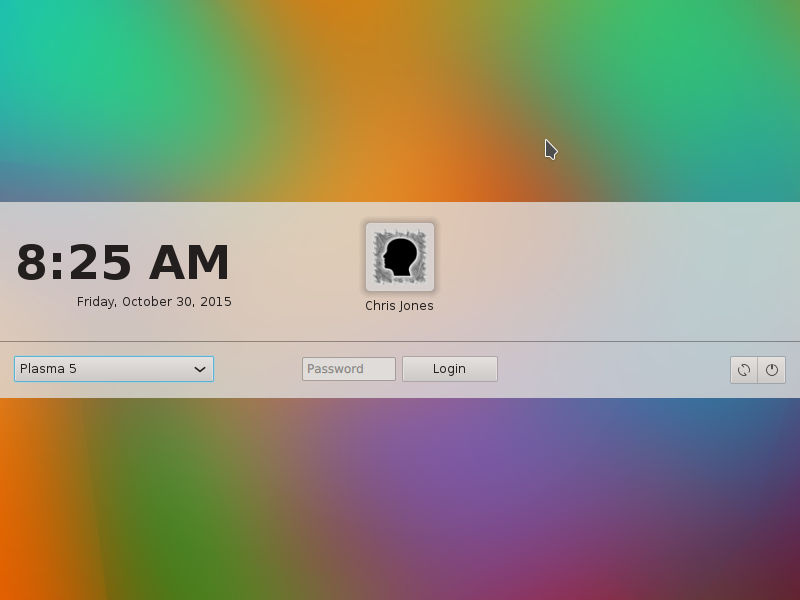 Upon login, we have an option to boot to a Plasma 4 or 5 desktop. We tried both and determined there really isn't a lot of visual difference between the two choice, at least not from the naked eye perspective.
As expected with the release of OpenSUSE software, everything is finely polished, tweaked and fine-tuned just as intended and the Developers have got the balance just about perfect.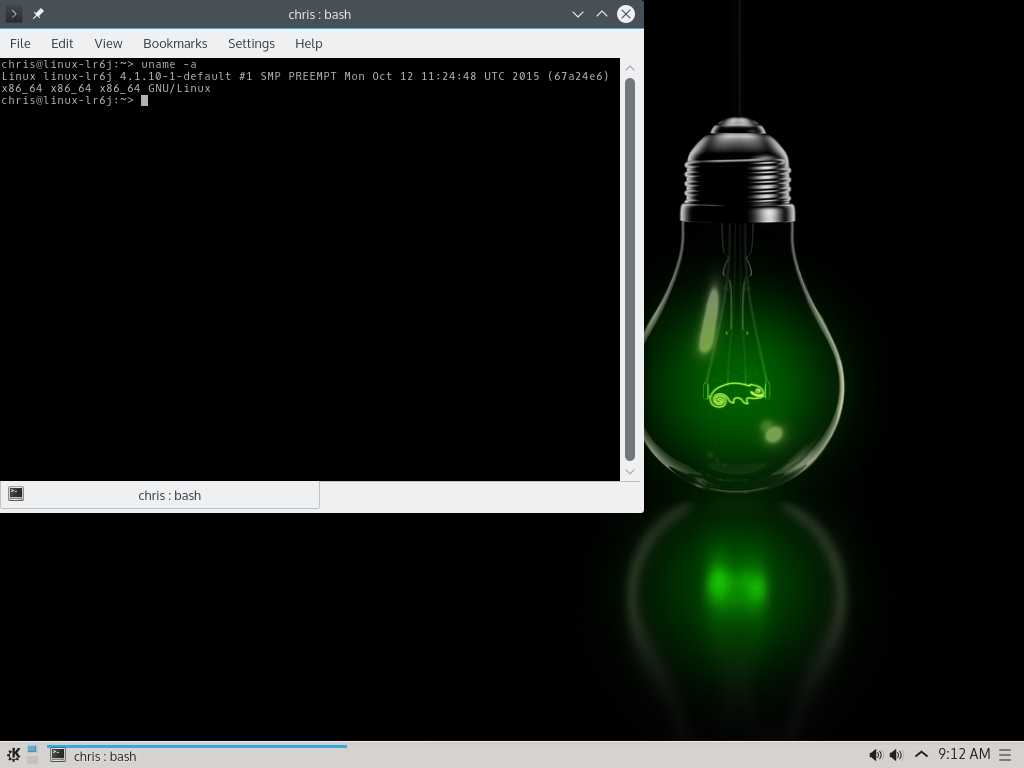 Linux kernel 4.x branch has been pulled into this release, which is upgraded from the aging 3.x branch which still resides in OpenSUSE 13.2.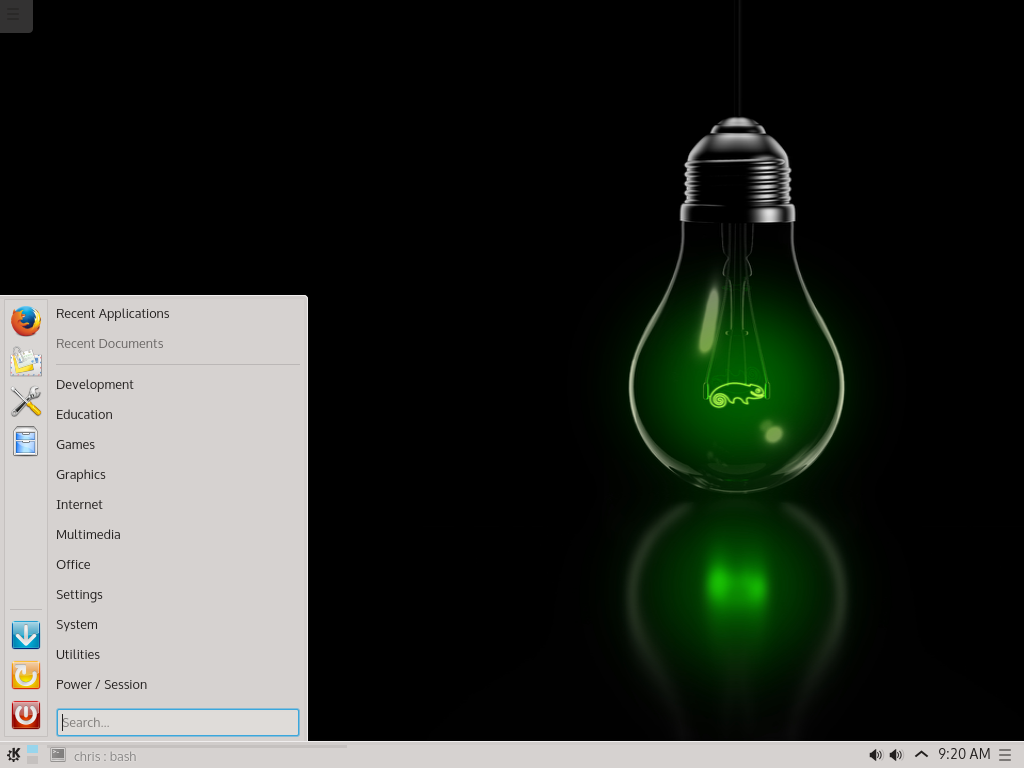 Leap includes a stack of software, presenting the user one serious desktop. There will be very little one has to add post-installation. KDE reassures the user that everything is all about integration and consistency. Everything blends in so beautifully and KDE now runs on very little memory, despite its underlying mechanics that keep everything together.
The latest iteration of KDE is very mature and comparable to XFCE and MATE, which have traditionally had a reputation for being 'lighter' on RAM and system resources. KDE can now match the aforementioned, no problem. It's a far-cry from earlier iterations of KDE which were known among the Linux camps for being memory hogs and resource heavy.
The Windows 10 Factor
When you pay attention to the default theme of Leap and the Plasma 5 desktop-environment, one can't deny it behaves and appears to emulate portions of a Windows 10 desktop.
In terms of software, it's difficult to say who stole what design off who. We're not going to point the finger at anyone or any company here, because software evolves on all platforms and different designs and different functions appear, evolve and get redesigned all the time. It's not an uncommon practice in the field of software development. Yet we do need to point out the obvious when it's there right in front of us.
In the case of Leap, the changes made are great improvements to the core desktop design. It functions well. The taskbar area is much like it always has been, but it does have a Windows functioning feel to it. The notification area and the way they are presented along with software updates all feels very familiar, rather than fresh and new by-design. With saying that, we wouldn't have it any other way as it just works and movement around the area with the mouse and clicking on objects all feels so natural. It just flows.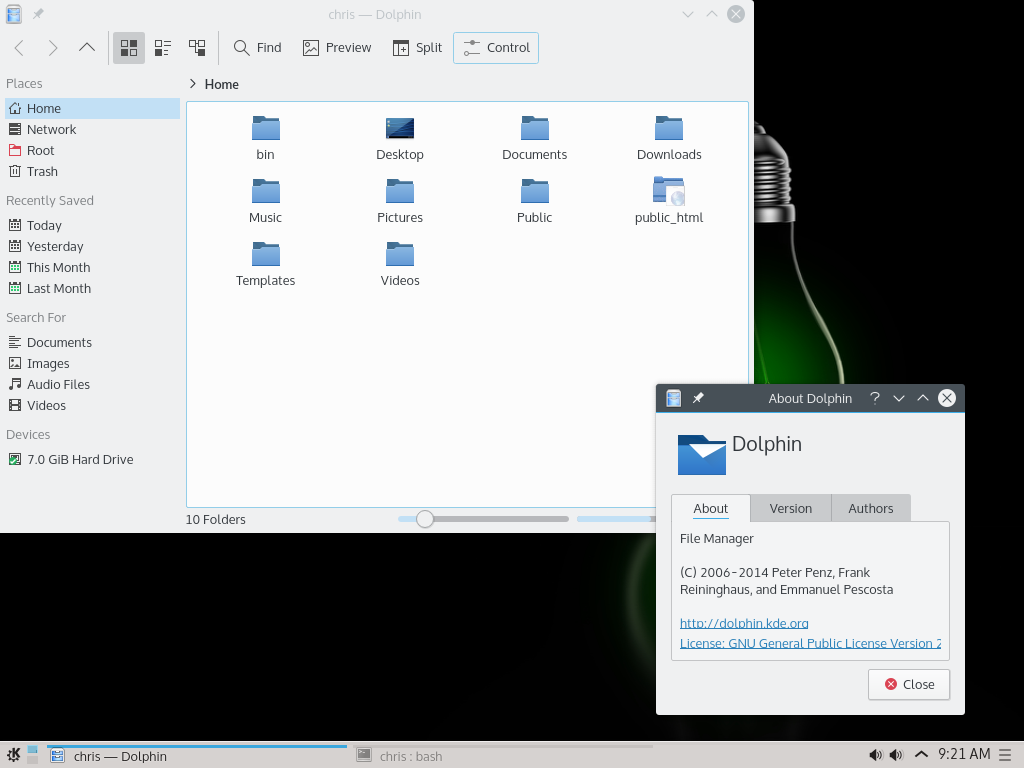 Dolphin File Manager is another tool we feel has a Windows appearance to it. It functions much like Dolphin always has so there's no real change there. It looks sharp and consistent with the rest of the desktop, to top off that Redmond feel.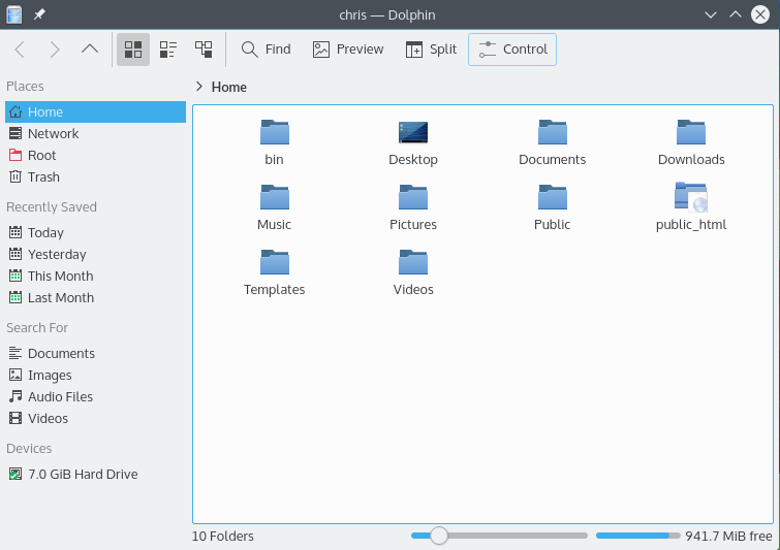 Conclusion
We do have some reservations on the Windows 10 feel of the desktop. But we can't get past the fact that it does feel so good to use. Some Windows veterans may like the feel of the Plasma 5 desktop. It does seem very familiar and consistent, rather than a completely foreign desktop. Regardless, Leap has achieved lots and deserves recognition and credit for its continued evolution as a Linux desktop operating system.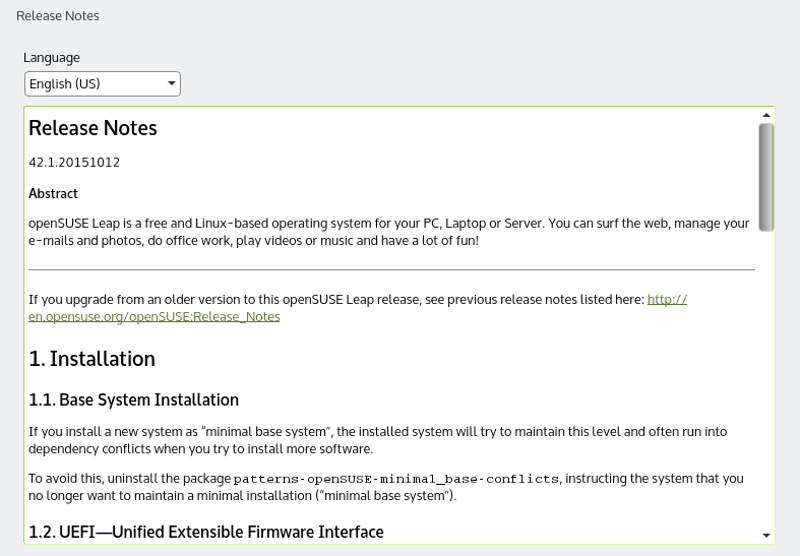 Our build included the Linux kernel 4.1.10. This was a little disappointing and we were expecting the kernel to be updated to the latest 4.2 branch. Other mainstream Linux distributions like Ubuntu 15.10 and Fedora 22 and 23 have all moved to the 4.2 branch, so there's no reason not to as the updates it brings are well worth it – particularly if you're running the latest hardware.
We updated the system using zypper, hoping to get something in the 4.2 branch, but our hopes were dashed when the kernel was only updated to 4.1.11. This was followed by 4.1.12 the next day. So the updates are arriving fast. Hopefully, the 4.2 branch gets pushed out in future updates for Leap. If you really want it now, then you might have to take a look at the Tumbleweed release to get it.
OpenSUSE 42.1 Leap is a great achievement. The older release of 13.2 is still running well, yet it does feel a little tired around the edges. Leap is just the update that the distribution needed. If you're a seasoned OpenSUSE user, then please go ahead and upgrade as the updated KDE 5 desktop alone is enough of a reason to make the leap (no pun intended).
What really stood out for us here in the Labs was the absolute stability of the system as a whole. From the Milestone 1 build right through to the Gold release we see now, Leap has not failed us – not once! It's a delight to use. It's OpenSUSE at its best, KDE at its best and an excellent Linux distribution worthy of much love.