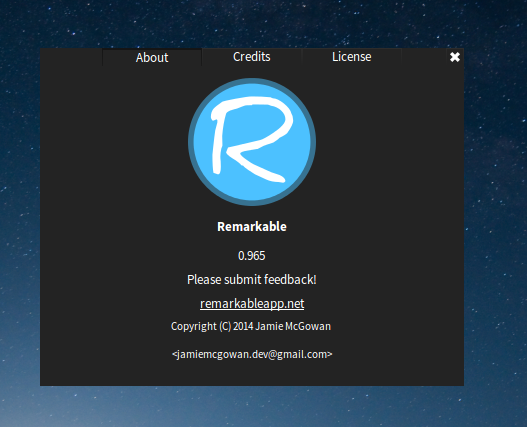 Remarkable is a new free fully featured Markdown editor for Linux distributions. It has features such as Live preview making markdown coding easier. It a lightweight editor and also has a simply User Interface (UI).
Below are the main features of Remarkable:
Live Preview
Github Markdown
Export to PDF and HTML
Custom CSS
Syntax Highlighting
Completely Customizable
Live Word Count
Keyboard Shortcuts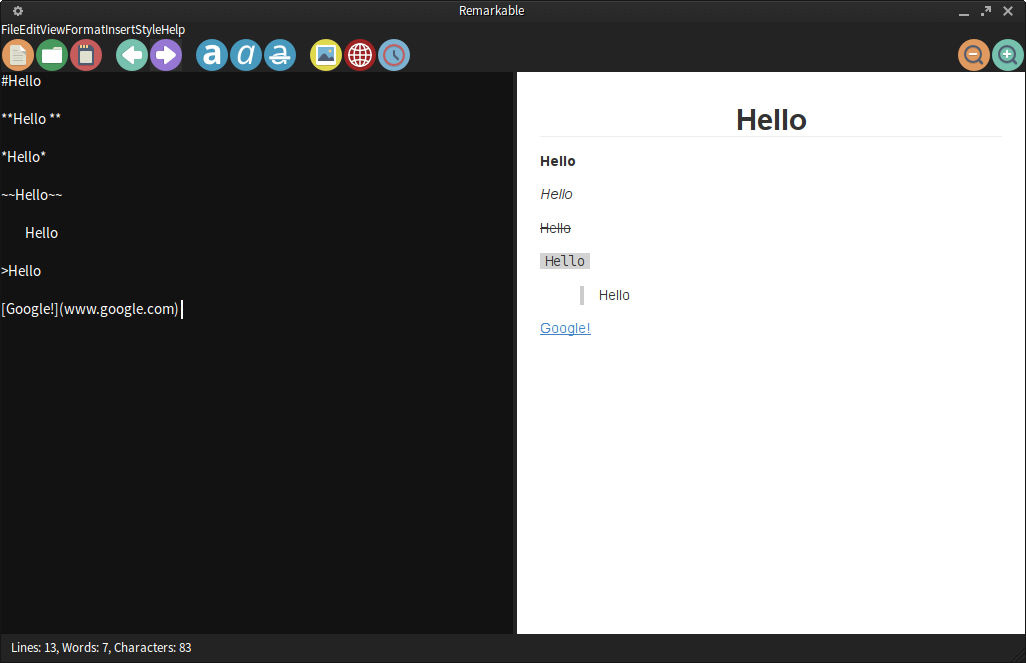 Also checkout this YouTube video about Remarkable on Linux.
Installation
Remarkable is available to compile from source other sources for your various distros. Below are some distros and their instalations.
Ubuntu / Linux Mint:
Fedora:
Arch Linux (AUR):
sudo yaourt -S remarkable
Enjoy!