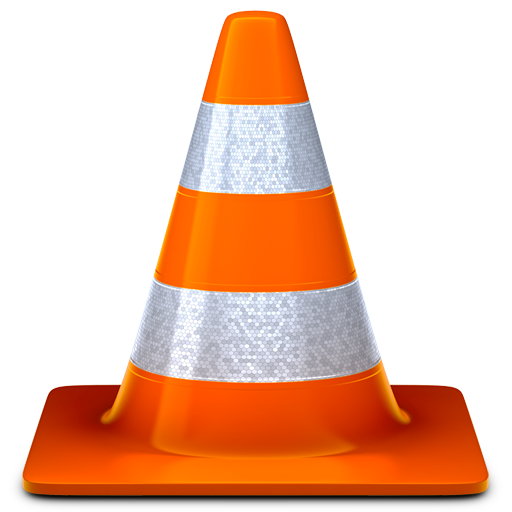 Hi Guys,
VLC Player as we all know it, is a very good player that rocks our multimedia files for us anytime anywhere, be it on your desktop or laptop computer, even your smartphones and devices.
Recently I installed a new VLC Player on my freshly installed Elementary OS 'Luna' but I had a problem with it for days. This was when VLC Players always start a new instance when I click a media file instead of playing in the current running window.
Fix
Below is how I quickly fixed this temporary issue:
Launch VLC Player.
Click on the Tools menu and Select Preferences;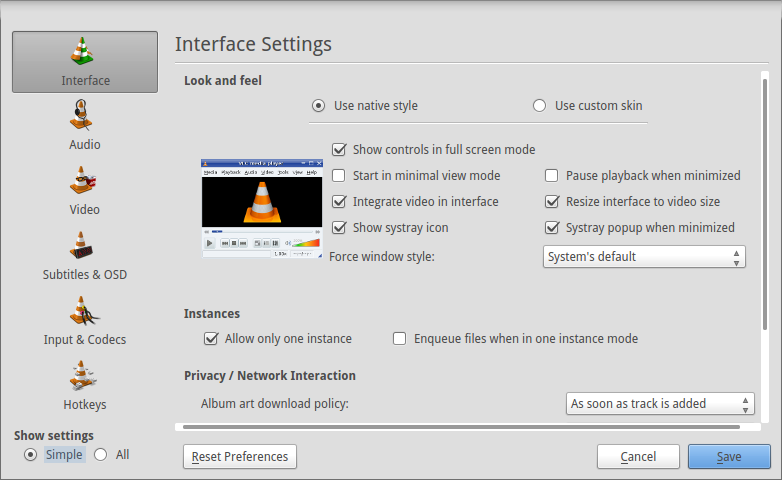 Set Show Settings in the lower left corner to All.
Select Advanced, from the side bar.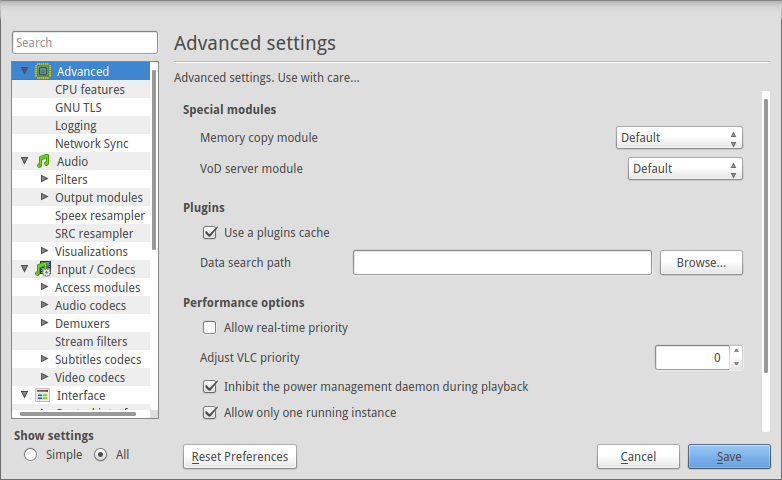 Finally, under Performance Options, check the box before: Allow only one running instance, and Click Save.
Restart all instances of running VLC Player.
Done!