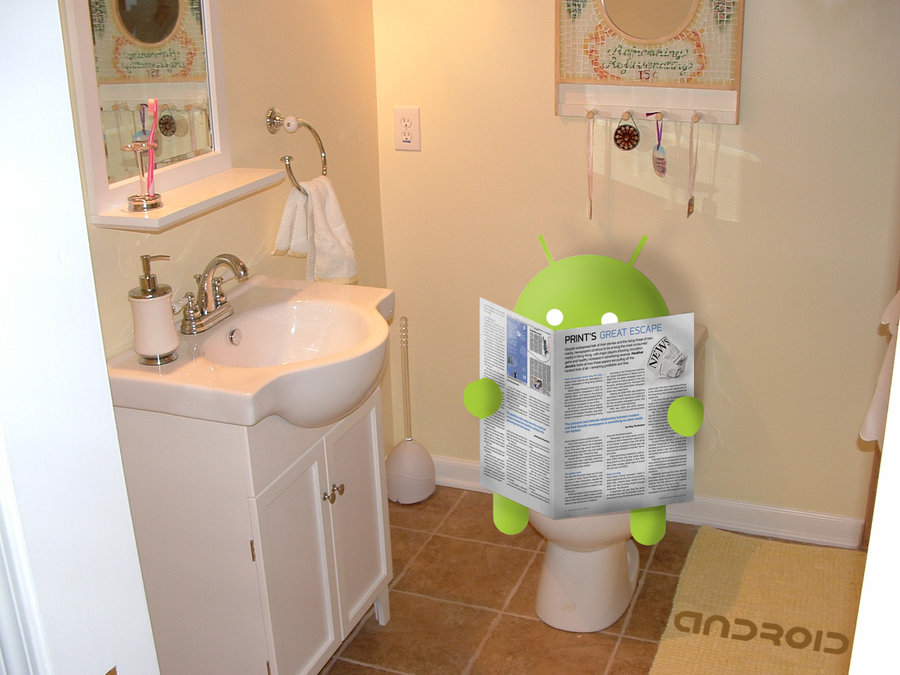 Well yeah it's disgusting, but somehow the Android market has a number of apps on the topic of poop. And there aren't just a couple of apps on it… there is an entire market dedicated to this genre- stupid apps, bathroom jokes… there is a lot on poop.
Poop salary is the first android app that you will surely find weird, but it is interesting and helpful as well. If you spend a lot of time at crapper when you are at work, you should realize the worth of your poop! This app can be used to time your bathroom breaks. You can even keep track of the total poop produced, the time spent on it, its total worth(!!), etc. Then share it with your friends and have fun.
The next app is Poop Facts. As the name suggests it is an app that is all about poop and some interesting information regarding it. Facts about animal and human poop are going to spread poop all over your screen! It is really fun to know such facts- it not only makes you laugh, but you even learn some new things!
Poop Diary is another fun and useful app that can be used to record bowel movements and the number of times you poop. You can record information such as the time taken to poop, and the color and the shape of it. Statistical information is also provided so that you can analyze your poop condition.  It is especially useful for people who suffer from constipation or runs. This android app can help them keep track of it.
Play an addicting game of Bird Poop on your android phone. The game is about a small bird who loves to splash its droppings on unsuspecting cars and people. While playing the game, make multiple hits so that you can unlock poop streaks and construct your high score. Beware of the electrician as he might snap you out!
The next game, Doodle poop, is so exciting and addicting that you just won't be able to stay away from it. Compete with Mr. Poop to catch all the flies. You can use the KILLER ITEM for an adventurous fly bloodbath. Very soon Doodle Poop will have more enjoyable versions which you can play with your kids.
If you have a huge friend group and love to play around, then Poop on your Friends is a really exciting game to play on your android phone. If a friend of yours is pestering you or troubling you then throw some virtual poop on his or her face. Then post this snap of hers to all your friends and her! This could even get you in to trouble if you throw poop on your boss's picture! The game is a thorough form of enjoyment. Where else would you get a chance to splatter poop on that mean friend's face.
There are many more poop games for poop lovers which can keep you engrossed and gross you out at some point or the other.