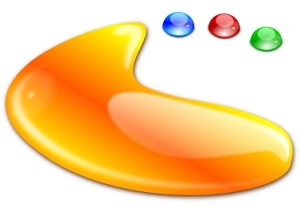 Everyone wants to get entertained after a day full of work, or a hard time at school. What is  your first stop for media and entertainment? Do you watch your videos in a comfortable way? We are Linux users, right? Now, may I ask you a question? How many minutes do you spend on listening to music or watching videos?
I want to show you guys an easy and comfortable way to watch your videos, browse your photo collection and listen to your music. This way offers everything in one place, like they say, All In One. Have you ever hear about KDE's Plasma Media Center? Does your device support KDE software? Plasma Media Center is developed by KDE folks and it is used to explore music, images and watch videos on Desktops and other  devices that supports KDE software. The Plasma MEdia Center helps the user to create playlists from media files, play music and views photos from Picasa or Flickr online. Some features of PMC(Plasma Media Center) are listed below.
Some Features Of The Plasma Media Center
– Browse media files from the local filesystem.
– Use KDE Desktop Search to find and view all available media files.
– View photos from picasa and flickr online.
– A shiny new YouTube Integration that lets you search and play videos right inside the media center.
– Create playlists of media files and play them sequentially or randomly.
– Developers can develop plugins for it.
The KDE community announced the release of 1.1 for KDE's Plasma Media Center on 20 August. What is new in Plasma Media Center 1.1?
There are many small features in this release of Plasma Media Center, but the biggest new feature is the shiny youtube integration. Now witht the help of the brand new Youtube Mode you can search for youtube videos and watch them from the Media Center, no need to open youtube.com.
A new and very useful feature in Plasma Media Center 1.1 is the drag and drop feature, which you can use to manage media list. The PMC 1.1 has a better playlist compared to previous playlists, the playlist in Plasma Media Center 1.1 gives more details about the media files. It shows the artist name, the duration of the media and where it is available.
Now, do you want to give the Plasma Media Center a try? You can download it here.