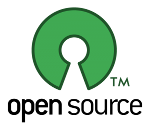 About 90% of public administrations use open source softwares particularly open source web browsers and ditto office applications in Poland; this was found in a survey funded by the Polish Foundation on Open and Free Software (Fwioo), after interviewing over 100 IT professionals from both, central and local government sector.
Other interesting findings of the survey are:
Open source software usage depends on type of application. Web browsers and office application are relatively more popular than open source desktops.

Linux is common for servers. The report states "The uptake of open source is relatively low. It is not evenly spread over servers and desktops." For desktops however open source operating systems are not very popular.

IT professional assert that the major reason for widespread adoption of open source is cost constraint and costs owing to proprietary licensing.