Unigine Corp has released today the first DLC for their unique naval strategy game Oil Rush. Although it's been only a few months since the initial release, the developers of Oil Rush prove that they won't let their customers get bored of their game.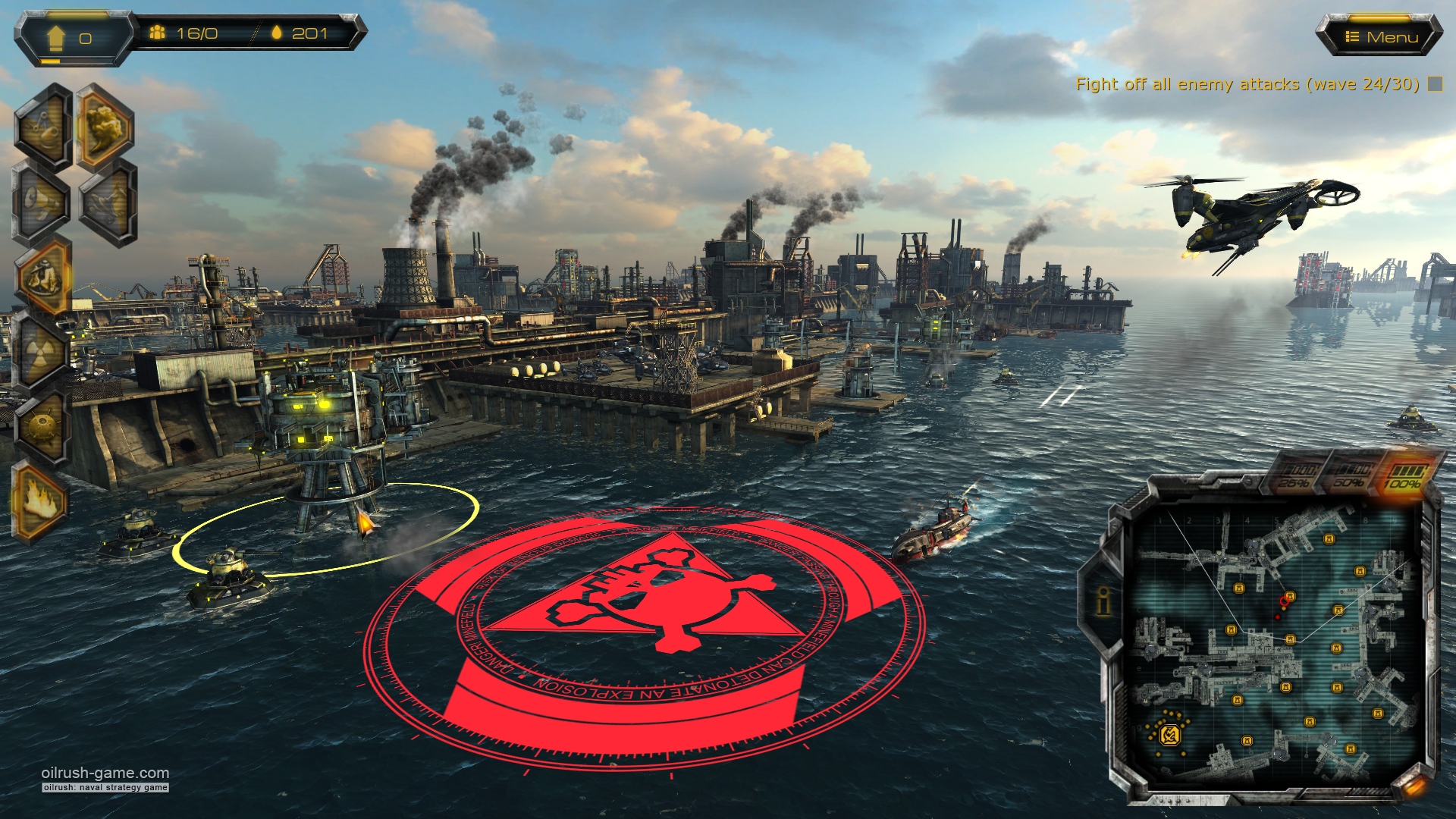 The Tower Defence Map pack includes:
– 5 challenging Tower Defense maps with relentless waves of furious enemies.
– A completely new game experience – Tower Defense multiplayer co-op for up to 3 players.
– Brand new Technology tree makes completely new strategies possible.
– New unit: Raider's Catamaran – great for fast hit-and-run strikes.
– New tower: Heavy Mortar Turret – the ultimate in naval defense.
The cost of the Tower Defence Map Pack is 4.95 usd and you can purchase it at the Unigine online store.
For those of you who haven't bought Oil Rush yet, Unigine offers a bundle that includes the game itself, the TDM pack and the original soundtrack for only 24.95 usd!