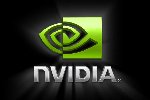 Announced today the release of Nvidia  295.59,  the new release added suppport to the following GPUs:  NVS 5400M, NVS 310, GeForce GT 620M, GeForce GT 640M, GeForce GT 640M LE, GeForce GT 650M, GeForce GTX 660M,   GeForce GTX 670M, GeForce GTX 675M, GeForce GTX 555, GeForce GTX 560 SE, GeForce GT 415, GeForce GTX 460 v2.
Also Disabled the use of certain OpenGL optimizations with Autodesk Maya and Mudbox, and fixed a behavior issue where redundant DPMS state transitions were leading to unexpected screen blanking on DisplayPort displays.
Installation of Nvidia driver 295,59
– Ubuntu and LinuxMint:
To install the new driver release in Ubuntu 12.04 and LinuxMint13 use the following PPA:
sudo apt-add-repository ppa:ubuntu-x-swat/x-updates
sudo apt-get update
sudo apt-get install nvidia-current nvidia-settings
– For Debian Squeeze use the following script.
– For other Linux distributions, you need to download and install the driver manually
First Download the driver from this link (32bit or 64bit),
cd the directory where you downloaded the file, in my case :
cd /home/zinovsky/Downloads
Now open terminal and run the following command:
sudo sh ./NVIDIA-Linux-x86-295.59.run
Then follow the installation instructions.
Activate the new driver and Reboot.