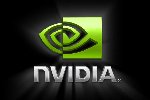 Yesterday was released Nvidia 304.51, the new release comes with many bug fixes rather than new features or significant improvements. Simply put, 304.51 driver is the stable version of the 304.48 beta.
Added support for the new Quadro Sync board for Quadro Kepler GPUs. See the "Configuring Frame Lock and Genlock" chapter in the README for details.
Fixed an X server crash on X.Org xserver 1.13 when it is compiled without support for DRI2.
Fixed a regression that broke color controls on older X servers.
Fixed a bug that sometimes caused the display layout area of the nvidia-settings control panel to be laid out incorrectly.
Fixed a bug that prevented panning from working correctly after a modeswitch on some X servers with support for cursor constraining.
Gamma ramp and colormap adjustments now apply correctly when screen transformations such as rotation and keystone correction are in use.
Fixed RandR per-CRTC gamma persistence across modeswitches and VT-switches.
Fixed a bug that caused the X server to sometimes hang in response to input events.
Fixed a reduction in rendering performance for core X11 rendering on certain GPUs that occurred in the 290.series of releases.
Fixed a bug that prevented PowerMizer from working correctly on some boards with GDDR5 memory, such as some GeForce GT 240 SKUs.
Fixed a bug that caused OpenGL applications to not animate properly when a rotation or a transformation was applied on some older X server versions.
Enabled FXAA with Unified Back Buffers.
Fixed a bug that prevented the "Reset Hardware Defaults" button in the Display Settings page of nvidia-settings from being activated.
Installation of Nividia 304.51 in Ubuntu 12.04, LinuxMint13, Fedora 17 and other Linux distros:
Ubuntu 12.04
Ubuntu-wise you have 3 options to install 304.51
1. Using the automated script installation from UbuntuXtreme
2. Using the X-Swat (stable branch) or Xorg-Edgers (beta stuff) PPA
3. Using the nVIDIA installer, building the kernel module manually
First option here, is what I recommend to the beginners who are afraid to mess around with their system. This script will automatically insert the appropriate PPA, remove unnecessary and old packages, install and configure nVIDIA drivers properly. All you have to do is just run it: sudo ./nvidia*.sh
[youtube]ZxweogK3yBw[/youtube]
In this video you can see the script in action, installing the older 304.43 driver. If things turn bad, you  have the option to go back into nouveau (open source).
Ubuntu and Mint
sudo apt-add-repository ppa:ubuntu-x-swat/x-updates
sudo apt-get update
sudo apt-get install nvidia-current nvidia-settings
Debian
For Debian Squeeze use the following script.
su
chmod +x nvidia-installer-squeeze.sh
./nvidia-installer-squeeze.sh
Fedora and Others
First Download the driver from this link (32bit or 64bit),
cd the directory where you downloaded the file, in my case :
cd /home/youruserna,e/Downloads
Now open terminal and run the following command:
sudo sh ./NVIDIA-Linux-x86-304.51.run
Then follow the installation instructions.
Activate the new driver and Reboot.