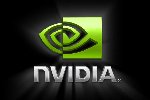 Few days ago was released Nvidia 302.17, the new release comes with many new features, improvements and bug fixes, some of the new added features we find a new option, –restore-original-backup, to nvidia-xconfig. nvidia-xconfig creates a backup of the original X configuration file when modifying an X configuration file that does not
appear to have been previously modified by nvidia-xconfig,  Added support for desktop panning when rotation, reflection, or transformation is applied to a display device, Added an "EDID" property to RandR 1.2 outputs, Added a new, higher resolution icon for nvidia-settings, Added X driver support for RandR 1.2 and RandR 1.3, Added the "nvidiaXineramaInfoOrder" X configuration option as a replacement for "TwinViewXineramaInfoOrder", Added the "nvidiaXineramaInfo" X configuration option to report the layout of multiple display devices within an X screen. This is enabled by default, Added the "nvidiaXineramaInfoOverride" X configuration option as a replacement for "TwinViewXineramaInfoOverride". for more info about this release check the release note in this link.
Installation of Nividia 302.17 in Ubuntu12.04, LinuxMint13, Fedora 17 and other Linux distros:
– For Ubuntu12.04/ 12.10 and LinuxMint13 use the following PPA:
sudo apt-add-repository ppa:ubuntu-x-swat/x-updates
sudo apt-get update
sudo apt-get install nvidia-current nvidia-settings
– For Debian Squeeze use the following script.
– For other Linux distributions, follow these instructions:

First Download the driver from this link (32bit or 64bit),
cd the directory where you downloaded the file, in my case :
cd /home/zinovsky/Downloads
Now open terminal and run the following command:
sudo sh ./NVIDIA-Linux-x86-302.17.run
Then follow the installation instructions.
Activate the new driver and Reboot.