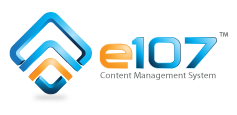 Modem Manager GUI is frontend for ModemManager daemon able to control specific modem functions.
For users of USB modems/dongles there is no official or native Linux Mobile Partner application for them, especially those manufactured by Huawei, ZTE and others. I see this as development/software bias towards Linux distro users.
As a user of one of this modems myself I find difficult previously sending USSD codes, seeing device info, contacts, statistics and others as users on these modems on other operating systems does, especially Windows. Then I came across Modem Manager GUI and know you will find it useful too.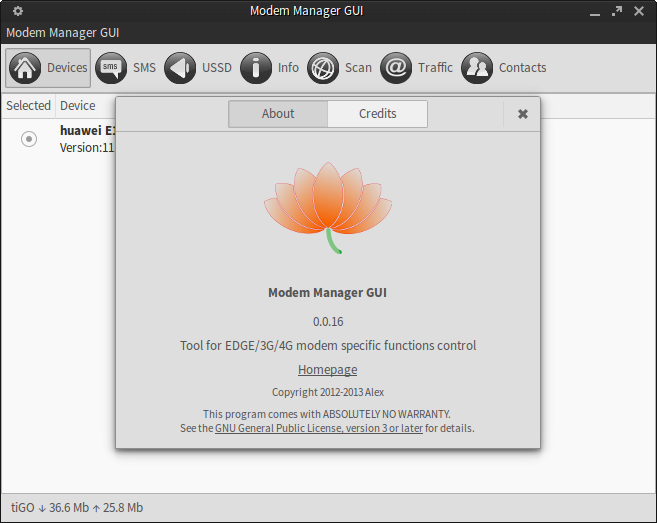 Main features:
GTK3 interface
Send and receive SMS messages with messages concatenation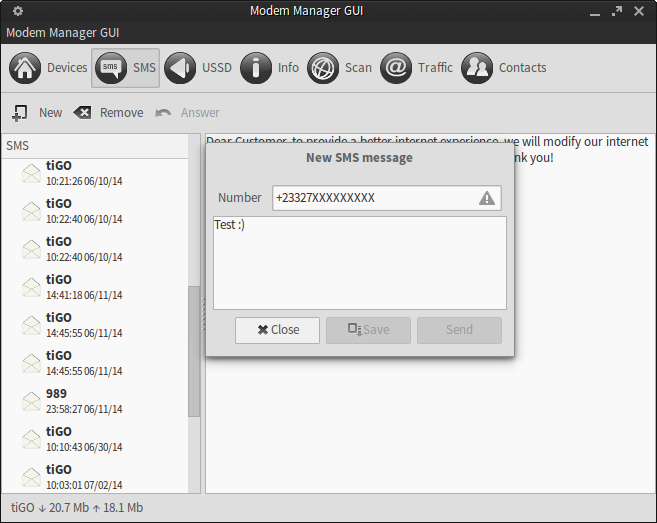 Send USSD request and receive answer in system encoding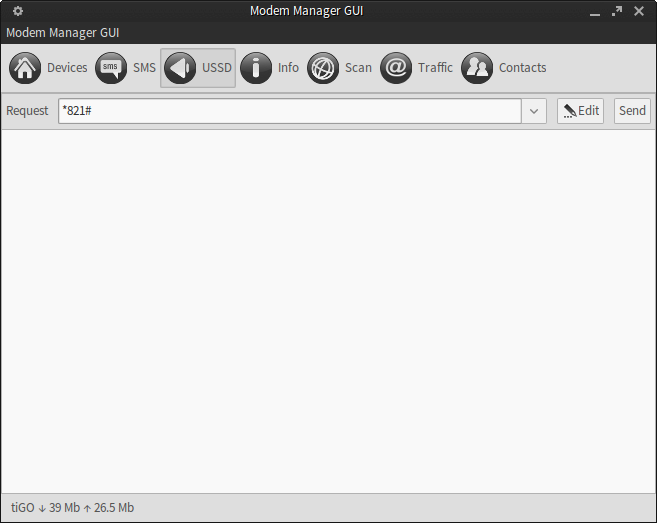 Get modem and SIM information (Device info, Operator name, Mode, IMEI, IMSI/ESN, Signal level)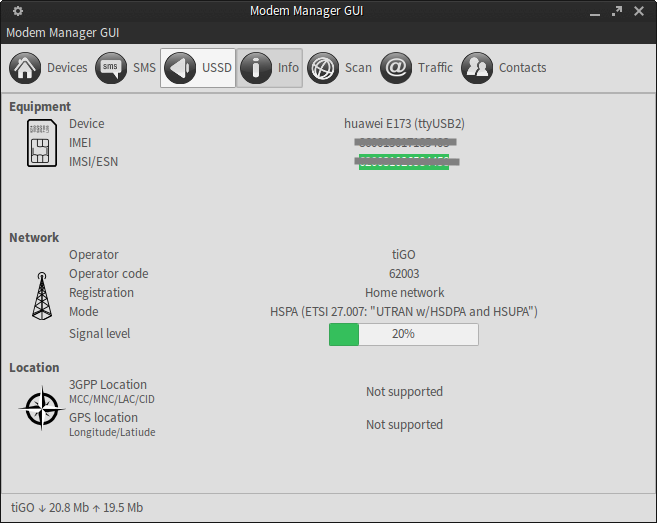 Scan available mobile networks
Control data transmission process and set session traffic and time limits
Installation
It's good to see Modem Manager GUI in the official repositories of most and popular Linux distros.
Fedora:
yum install modem-manager-gui
Ubuntu, Debian, Linux Mint:
sudo apt-get install modem-manager-gui
Via Ubuntu (PPA):
 sudo add-apt-repository ppa:linuxonly/modem+manager+gui
 sudo apt-get update
 sudo apt-get install modem-manager-gui
Arch Linux / Manjaro Linux:
sudo pacman -S modem-manager-gui
Enjoy.