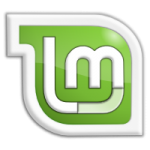 The team at Linux Mint is full of surprises. Do you lik a mini-computer which connects to TVs or computer monitors via HDMI or DisplayPort? Linux Mint, in collaboration with CompuLab has unveiled Mintbox 2, a mini computer with 8 USB ports as well as in/out audio jacks, eSATA, Ethernet, Wifi and Bluetooth. You can easily connect it to other devices and internet. Thanks god this mini Mint box has Wifi and Ethernet, this makes very easy to connect to your Linux Mint machine to any wireless network.
There are two previous versions of the Linux Mint Box, the MintBox Basic and MintBox Pro but this version of the Mint box is very different from this previous versions and has many new features included. This amazing device runs Linux Mint 15 "Olivia" 64 bit and has a 4 GB DDR3 RAM which is more than enough for your normal daily activities.
If you are a hardcore gamer or do heavy stuff on your machine this DDR3 RAM you can upgrade the memory. It is upgradable up to 16 GB. For me, 4 GB is enough. The Intel Core i5 processor this mini computer has makes it a real computing beast. Do you have any experience with the previous Linux Mint boxes? Are you happy with their speed? It is said that the Mintbox 2 is meant to deliver more than four times the speed of the MintBox Pro and more than seven times that of the MintBox Basic. Hehe! Are you happy now?
MintBox 2 Specifications
– CPU: Intel® Core™ i5-3337U Processor (dual-core 64 bit, 3M Cache, 1.80 GHz up to 2.70 GHz)
– Integrated GPU: Intel® HD Graphics 4000 up to 1.1 GHz
– Chipset: Mobile Intel® HM76 Express Chipset
– Memory: 4 GB DDR3 upgradable up to 16 GB
– Main storage: Internal 500 GB 2.5" hard disk (upgradable)
– Operating system: Linux Mint 15 "Olivia" 64 bit
– Warranty: 5 years
Wifi, Bluetooth, 8 USB ports, Intel Core i5 processor and a 500 GB 2.5" hard disk, what more can you ask for? Get this magic device for €460.