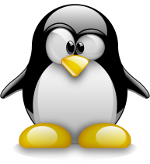 Looks like Linux has finally challenged the dominance of decades of proprietary office document software.
As the market share of Android devices continues to make an impact Microsoft has already announced its Android port for Office Suite, their proprietary office documents management software.
Commercial Linux Games driving 2014 cross-over
Analysts firmly believe that the explosive growth of Linux on desktop, primarily driven by commercial gaming software, has driven the software giant to finally look towards open source compatibility.
This hugely interesting news grew viral at the Brussels, Belgium developers' European meeting for open source (FOSDEM) in the last few days.
Typical open source ingenuity already offers technical solutions to run Office software on Linux through Wine, which is very popular in this segment, or the CodeWeavers' CrossOver. However, these are ports and not a full native client.
Now, Microsoft itself has initiated an internal porting for Linux.
Linux penetration drives business sense in Microsoft
However, another major development on the Linux front has been the increase in the growth of governments implementing Linux. Most organizations, in several countries have found great cost advantages in using LibreOffice and OpenOffice over Windows Word.
As the volumes in number of users in the segment of organizations and governments for office software products grows, Microsoft is left without an option but to venture into the realms, it had vouched a long time ago not to enter.
Microsoft already contributing to Linux Kernel development
Microsoft has already begun the journey towards Linux platform with continual contributions to the Linux Kernel development process both technically and to the fund.
Hyper-V virtualization drivers are one such contribution.
Though Microsoft has not directly contributed to Linux desktop platform, they are continuing to maintain Skype for Linux.
Future of Opensource bright in the coming years
Open source users are delighted with the developments. However, the extent of value the new developments will bring to open source per se is a space to be watched.
Thanks largely to the growing numbers in Linux gaming categories across the world, Linux as a software is also making huge inroads into segments of users who were far removed from the developer-side of software platforms.
However the technical challenges and the wealth of  satisfaction Linux offers developers is growing and as the community grows in strength, so is the spill over to Linux desktop solutions.
Here is looking forward, to increased Linux use in the coming years!