Introduction
Building websites by hand with all html/css pages was fine a couple years ago. Today any one can deploy a website without any knowledge of computers. The content management system (CMS) software make your life easy. A CMS facilitates content creation, content control, editing, and many essential Web maintenance functions.
If you are not sure which one you can use, this article will help you to discover each platforms features and make your own comparison depending on your needs. We will list the most important ones in this article. There are many and various open source and free CMS solution that be installed easily, have a wide user community & offers a complete system.
Let's start.
WordPress
WordPress is the most popular CMS (content management system) on the internet. It allows you to easily set up flexible blogs and websites on top of a MySQL backend with PHP processing. WordPress has seen incredible adoption and is a great choice for getting a website up and running quickly.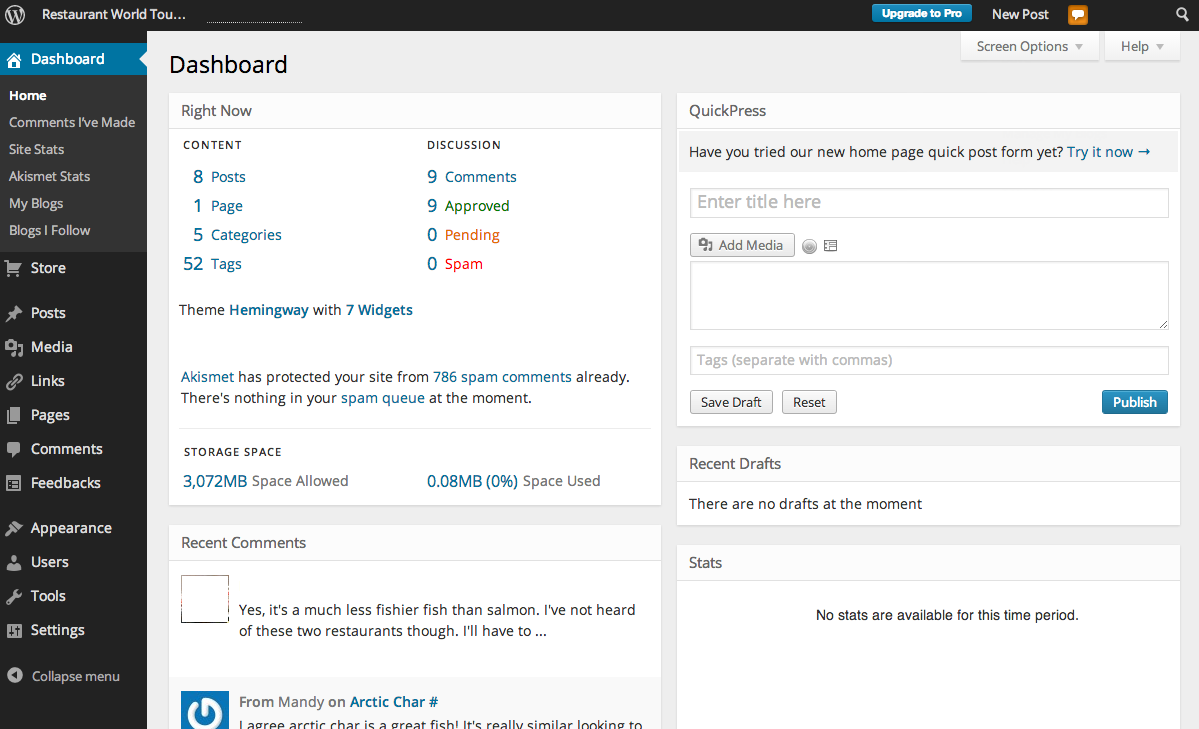 If you want to create your own website Free , Fast and Easy, WordPress is the best solution for your needs. For more information you can read this artilce How To Install WordPress In Ubuntu 14.10.
If you want to deploy WordPress on a RPM based distribution, check this link.
Drupal
Drupal is an open source content management platform powering millions of websites and applications. It's being built, used, and supported by an active and diverse community of people around the world. That's why Drupal remains a popular choice today.
For more information check this link: https://www.drupal.org.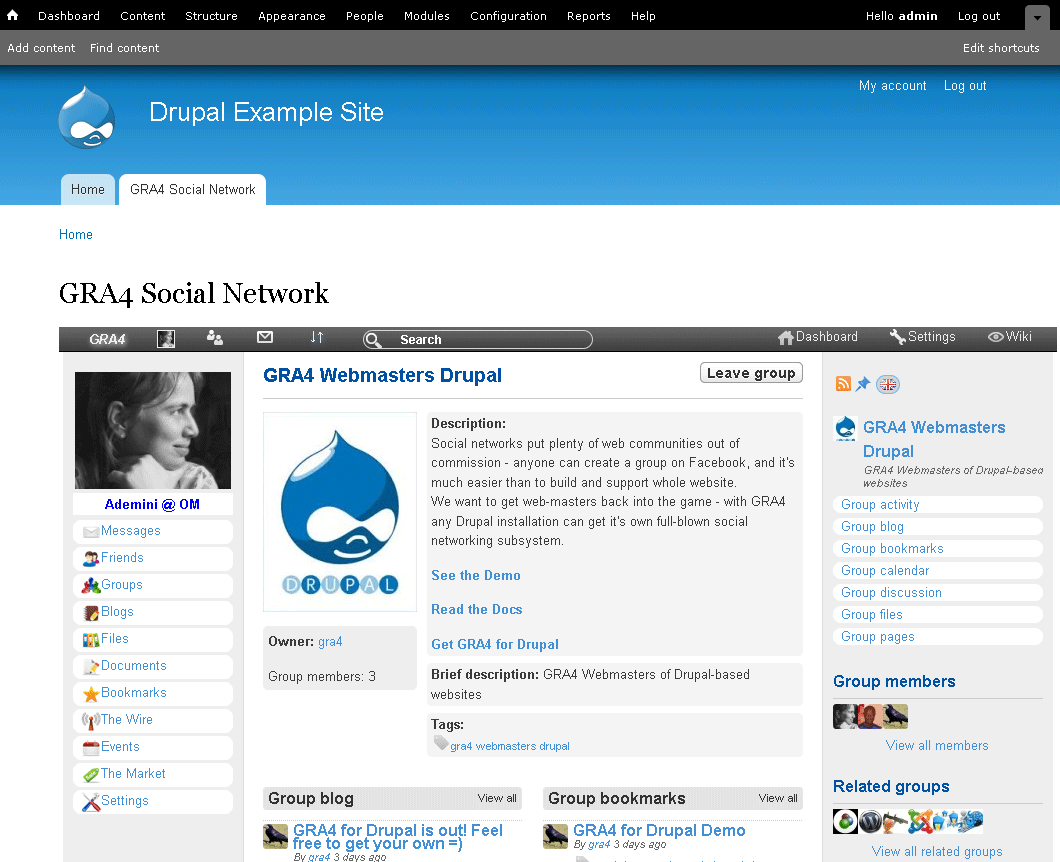 Use Drupal to build everything from personal blogs to enterprise applications. Thousands of add-on modules and designs let you build any site you can imagine. For more information you can read this article Create Your Website Using Drupal In Ubuntu 14.10.
Frog CMS
Frog CMS simplifies content management by offering an elegant user interface, flexible template per page, simple user management and permissions, as well as the tools necessary for file management. Born as phpRadiant in January 2007, Frog CMS is a PHP version of Radiant CMS, a well known Ruby on Rails application.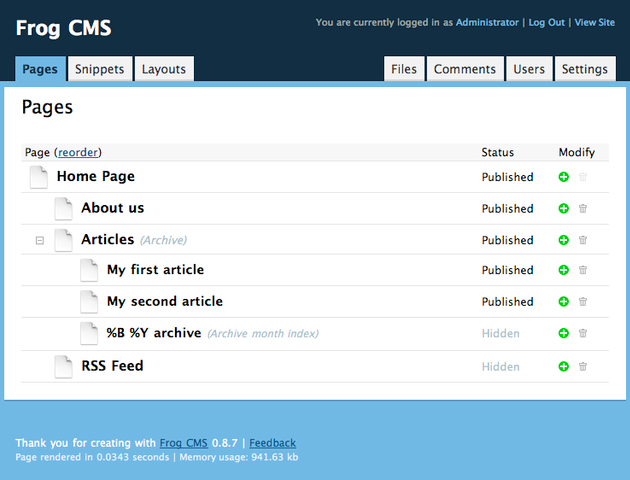 Forg CMS gives a simple user management/rights system, search engine friendly URLs, password protected live administration, and support for Textile.
Joomla
Joomla is an award-winning content management system (CMS), which enables you to build Web sites and powerful online blogs. Many aspects, including its ease-of-use and extensibility, have made Joomla the most popular Web site software available. Best of all, Joomla is an open source solution that is freely available to everyone.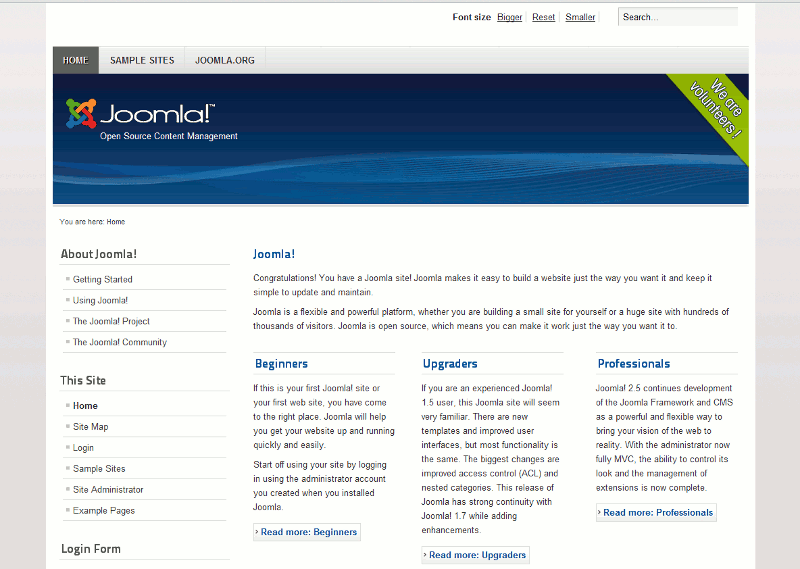 For more information check this link: Install joomla 1.6 in Ubuntu Server
Fork CMS
Fork CMS is an Open Source content management system. It comes with an intuitive  and user friendly interface. It offers powerful apps and killer themes that helps to make your website more shine..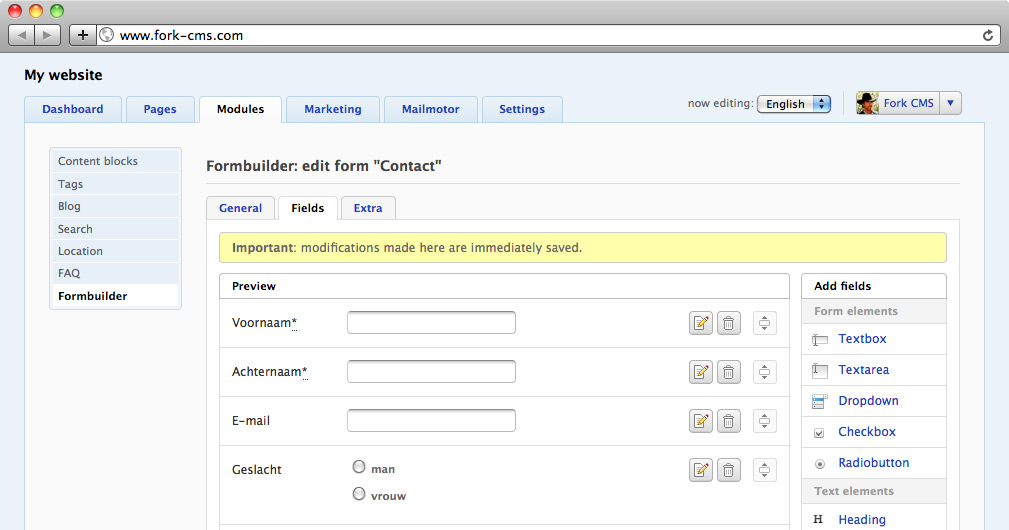 Fork CMS is dedicated to creating a user friendly environment to build, monitor and update your website. For more information you can read this artilce Fork CMS: An Open Source Content Management System.
Typo3
Typo3 is a very powerful and expanded CMS with huge possibilities.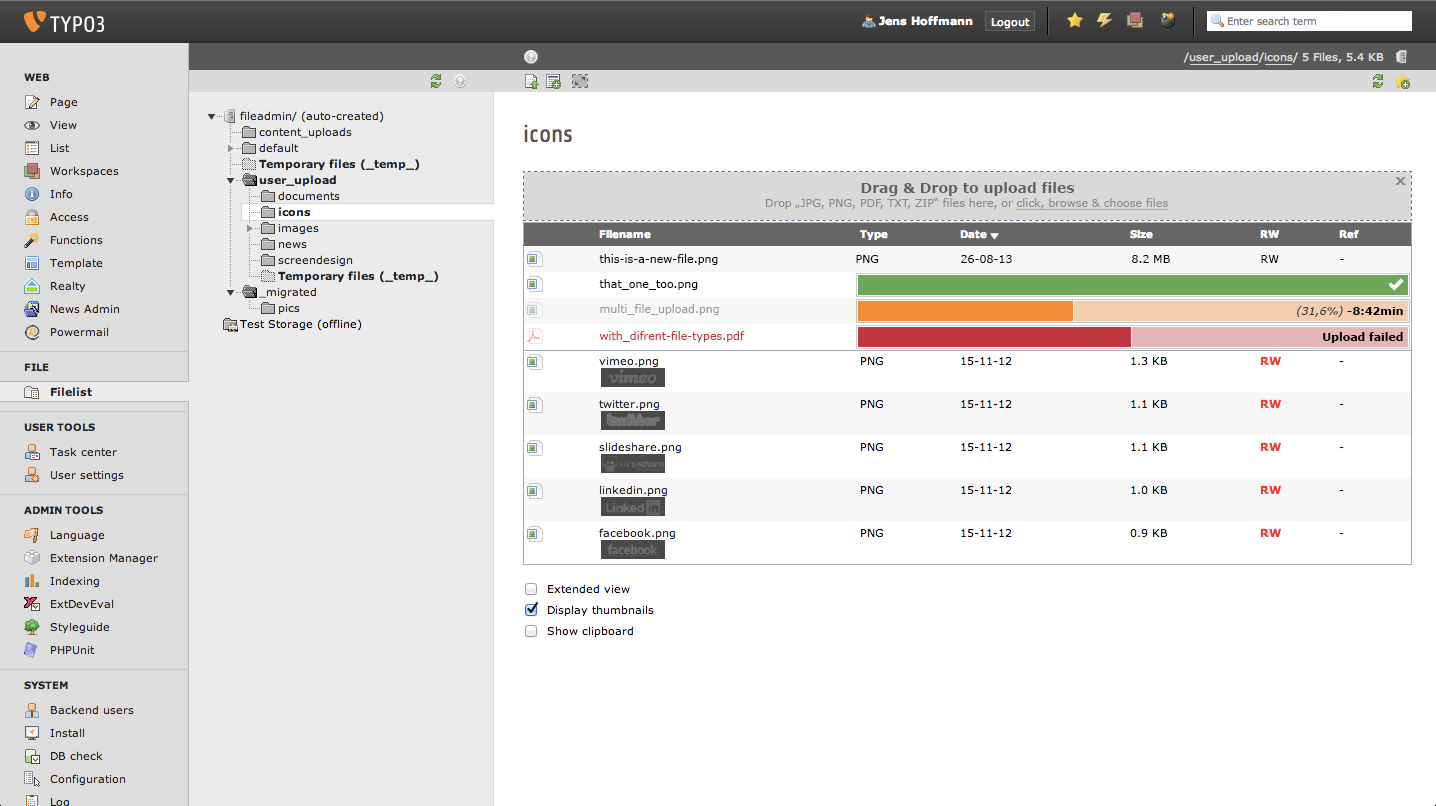 The script is developed as Open Source and is chosen mostly by more advanced programmers who are looking for a comprehensive application with many functionalities and are willing to invest much time in studying it.
The CMS can be downloaded and viewed at www.typo3.org
Conclusion
Now, which is your favorite CMS Solution? Do you have any in your mind? You can leave a comment by describing your favourite system and the reasons of your choice. And of course, if there is another CMS  Solution doesn't appear in this article, you can help us to add it.