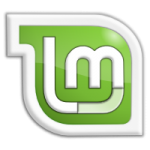 LinuxMint13 "Maya" has been released, according to the announcement, the new release is available in two editions that represent a good alternatives to Gnome2 users , a stable and mature MATE 1.2 desktop and the brand new modern-looking and exciting Cinnamon 1.4. LinuxMint13 is an LTS release and it will be supported until April 2017.
More info about this release can be found on the release announcement.
Upgrade instructions:
To upgrade from a previous version of Linux Mint follow these instructions.
To upgrade from Linux Mint 13 RC, simply apply any level 1 and 2 updates (if any) available in the Update Manager
For screenshots, check our previous post.
Mate Desktop
Cinnamon Desktop
Via | LinuxMint