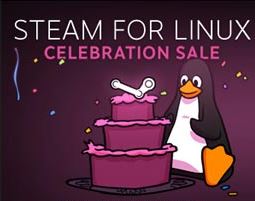 Just a few weeks after the official release of the Linux client for Valve's Steam gaming platform, Linux gamers are on rampage, making up more than two percent of all Steam users.
Valve has recently released its Steam Hardware and Software Survey for February 2013, and the results are remarkable for the Linux community. We observe a very impressive adoption rate, thus more and more Linux users make use of Steam for their gaming experience. Notably, Valve ran an amazing discount for Linux games, let's say about 70% discount in every Linux game.
Speaking with numbers, Linux users now make up approximately 2.05 percent of all Steam users, in comparison to Mac users who stand for 3.07 percent. Pay attention that Steam for Mac has been available since 2010, while Steam for Linux is only for few weeks.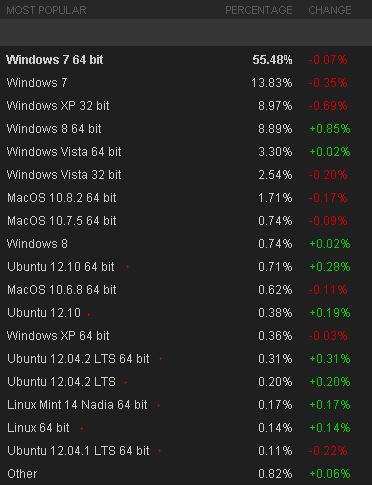 With such a heavy advertising Valve has been doing within the Steam client, it is estimated that Linux will surpass Mac users and become the valuable operating system for gamers. Furthermore, Steam client installation on PC hardware is a trivial task, as all level of users would be able to use it properly. Drivers-wise, both nVIDIA and AMD are making huge improvements in order to boost their GPUs to their maximum potency. After all, Valve is on the move, preparing its vision of having a "Steam Box" in every living room, a gaming platform running native on Linux.
As for the game titles available, you will find more than 100 games ready to be purchased, while Valve's recent ports are dominating the list: Half Life, Counter-Strike Source and the free-to-play Team Fortress 2.