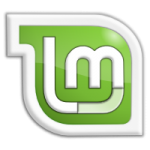 After six months of incremental development on top of stable and reliable technologies the Linux Mint developer team has announced the release of Linux Mint 16 Petra Cinnamon Edition. This new release of Linux Mint includes updated software, new features and many fixes.
This release which is the fruit of hard work for six months, comes with two distinct flavors, Cinnamon and MATE. But, what are some new features in this Linux Mint edition?
According to the official release announcement, the following are new the features in Linux Linux Mint 16 Petra Cinnamon Edition:
– Cinnamon 2.0
– Login Screen
– USB Stick support
– Performance improvements
– Software Manager
– System Improvements
– Artwork Improvements
– Main Components
Cinnamon 2.0
Cinnamon 2.0 features many improvements, a lot of bug fixes and new features. Cinnamon is now able to play sounds when you perform common events such as closing windows, switching workspaces and you can also set the volume for these sounds independently of the main sound volume. Cinnamon 2.0 introduces a new applet which makes session and account related tasks very easy.
Account Details
System administrators can administrate users and groups with the "Users and Groups" configuration tool and you can change your password from the new "Account Details" configuration screen.
Software Manager
Fast! This is the best word to describe the Software Manager in this release of Linux Mint. A nice thing that everyone will like is that this Software Manager uses less memory than before and applications can now show multiple screenshots. Fast to search, fast to start.
System Improvements
Do you use the terminal for performing your daily tasks in your Linux Mint machine? Cool, Linux Mint 16 Petra Cinnamon Edition offers a better terminal experience than before and it includes "ll" as an alias to "ls -al". Why do "ls -al" when you can just do "ll" and be faster than ever while listing files in the working directory?
Linux Mint 16 Petra Cinnamon Edition thinks about gamers too! It now offers better support to Steam and its addition in the repositories and the featured section of the Software Manager.
What about privacy? Linux Mint 16 offers additional private/secure search engines for you guys that take secure browsing very seriously.
Better help support, safer kernel updates, faster boot sequence and faster login. What about apple fans? Yes, apple. We are linux guys, but sharing and caring is the most important thing to us. Linux Mint 16 includes out of the box support for iOS devices, this will make apple fans very happy.