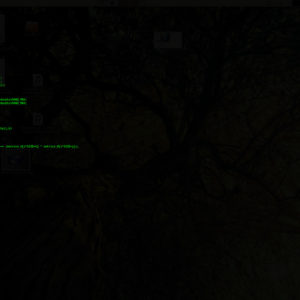 Linux is a family of operating systems (OS) based on the kernel of the same name. There is no single Linux operating system like Windows or MacOS. There are many distributions (a set of files needed to install software) that perform specific tasks.
The following system can be successfully implemented in diverse areas starting from education and aviation and finishing with home automation. This article is concentrated on the topic of home automation and the use of Linux in it. Just imagine that your https://www.progressivedesk.com/pages/gaming-desk system for TV or window shades can be easily managed remotely simply through any convenient for you gadget. And Linux appears here as an advanced operating system for smart controllers.
Where is Linux needed?
Web-development and Education
Linux distributions have almost completely taken over the web server market. According to the rating of the analytical agency W3Techs, 75.1% of sites are deployed on Linux servers. Those who want to learn PHP and deal with web development usually do it using the Linux system.
Mobile devices
The Android OS runs on the Linux kernel, so it is also used in mobile devices.
Supercomputers
These are specialized computers that surpass many ordinary computers in their technical parameters and speed of calculations. They are unique, many of them require a special OS that can solve specific problems. Thanks to open source code, developers can modify the OS so that it works on such machines.
Game consoles
Linux has found its niche in game consoles, but there are not so many games focused on this OS yet. Steam is working to remedy the situation by developing the SteamOS operating system. It will ship with the Steam Machine game console.
IoT devices and smart technology
Many of them are based on Linux. For example, Samsung developed the Tize operating system, LG developed webOS, and Panasonic and Philips use FirefoxOS.
Aviation and transport
Tesla's embedded computers and Google's self-driving cars use the Linux operating system. US traffic tracking software is similarly developed on this OS, and the US Aviation Administration switched to it back in 2006.
Why is the following system trending and reliable in home automation?
For many years the application of Linux in automation has been obtaining considerable ground in view of its significant openness and adjustability. Due to its typical programming languages for the IT industry, Linux becomes extremely attractive to engineering teams dealing with operation technology in IT. When it comes to automation, it's known that production lines are very complex which is the main reason why they require a high level of flexibility of control units. Exactly where Linux comes to assistance.
Its code has a great feature, namely a great level of adaptability and absolute availability. Many developers use these prons to tide over different limits overlaid by closed systems. More specifically, they do not need to provide additional adjustments anymore, which are usually expensive and challenging, grounded on the processing or frame size. The open-source code of Linux is smoothly changeable and you do not need to spend a lot. This essential feature makes the system even more attractive among competitors.
There have been a lot of widely recognized, dynamic trends in automation technologies in the industrial areas over the last 8-10 years. One of the most worthy and interesting is of course the Internet of Things and its different linked remote and mobile devices.
The initial driving factor of the Linux potential is to create the desired flexibility and provide the engineers and developers with the necessary instrument to develop and create everything they need. Today, it's possible to run everything on one device which can greatly save budget and give more free time for doing other important things. The users of the Linux programmable logic controller can choose diverse applications to log and analyze information.
At the same time, users can select the security programs that are, indeed, easy and comfortable in the process of dealing with. In other words, the use of Linux is considered a fully integrated solution.
Free adjustability, openness, and configurability are not the only benefits that make Linux so attractive today in industrial, home automation, and robotics. It comes also to the level of reliability and security the users and developers want to have. The thing is that over the last years, cyber attacks on automated technological process control systems have become growingly detected. For example, Windows OSs can be easily hacked in comparison with Linux. Moreover, any attack on a Windows system usually leads to more broad damage than the same type of attack on a Linux system.
The Linux trend continues to grow and is considerably activated by incoming developers and engineers whose experience is built namely on these innovative technologies. Their effective work and desire to simplify many things will make obvious steps to the creation of new control systems for future generations.
Author:
Hayley Mann is a technology enthusiast specializing in automation methods of ergonomics devices. Her engineering background helps her to create interesting articles on technical topics, making them understandable for all readers.