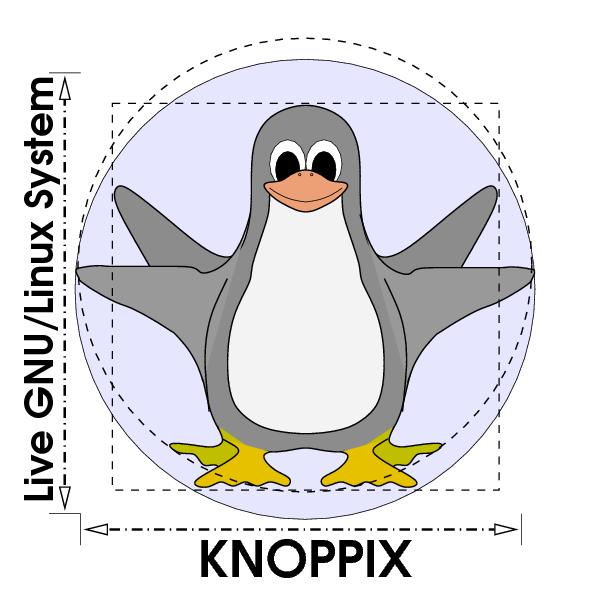 Knoppix developers have released a major version of their operating system Knoppix 7.4.1 based on the usual picks from Debian stable (wheezy) and newer Desktop packages from Debian/testing and Debian/unstable (jessie). According to the official release note, this distro version uses kernel 3.16.2 and xorg 7.7 (core 1.16.0) for supporting current computer hardware.
There are alot of bugfixes included in this release: the transparency problem (invisible mouse pointer) when using the "write on screen" or "fullscreen zoom" plugin fixed in compiz behoben, speech-dispatcher 0.8 for ADRIANE has been stabilized, boot option "knoppix mkimage" should now behave as expected in "read only like DVD" install option, dia and wxmaxima are startable again and  network-manager+modem-manager update have received updates since the previous major release of Knoppix.
A patch against the reiserfs file corruption bug in the kernel 3.16 series has been applied, Firefox/Iceweasel 32.0 Web Browser with AdBlockPlus 2.6.4, LibreOffice software is updated to the latest version, a new experimental version of 3D window manager compiz 0.9.12.0 is included and UEFI-Boot support after installation on USB flash disk has been added.
The good thing is that Knoppix developers think about Windows users too, they have added Wine version 1.7 (git) for people that want to run Windows programs in their machine.
Read more about this release here.