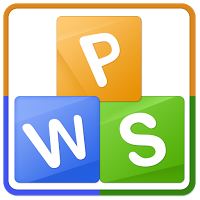 For the last couple of weeks I have been testing out Kingsoft Office Alpha 11-patch 2 in the Unixmen office. I have enjoyed my time with it and will in fact be keeping it around for a little while longer yet.
Kingsoft Office has been around for quite some time. In fact, it's what I run on my work Android tablet to compose, view and amend office documents. The Android version runs flawlessly and has done since I first started using it, since my tablet purchase. The desktop version of Kingsoft Office, is however a very different experience.
Currently, Kingsoft Office for Linux can only be run on Ubuntu. As noted above, I am running the Alpha 11-patch 2 version. It's perfect in almost every way. My regular office suite for my work desktop is the official Apache OpenOffice suite. And I also run LibreOffice on my work laptop. I have every confidence in everything I do using AOO/LO as it has never let me down. I was skeptical that Kingsoft Office on the desktop could meet my demands and I am pleased to announce that it not only met my demands, but it crashed not once and opened every file that I threw at it.
The Applications
The applications that are packaged with Kingsoft Office are similar to that of AOO/LO.
Writer
Spreadsheet
Presentation
Conclusion
Usually, I find something to complain about with any software I am testing. There's not a lot to dislike when it comes to Kingsoft Office. Installation was simple and usage is an absolute breeze. It integrated in to my GNOME-Panel Menu just perfectly.
Ok, I lied. There are actually two things I did not like about Kingsoft Office.
All marketing and promotion of Kingsoft Office seem to promote it as the Microsoft Office clone, rather than alternative. I don't think this is good. Regardless of Kingsoft Office's appearance resembling that of the actual MS Office, it should not be promoted this way. OpenOffice and LibreOffice have always been promoted as a MS Office free alternative. Over the years, they've respectfully earned their spot as true viable business alternatives. Kingsoft Office needs to to the same and earn the same respect and become its own rightful office suite.
The heavy in-your-face templates that are pushed on you when you first boot up Kingsoft Office. It's horrible. Sure, it's easy to close and forget about it, but any office suite should not look like a $1 shop catalog that has been delivered to your mailbox. It's downright horrible and should be cleaned up, at least to be less invasive. If I want to use a template, I should have the option to enter the menu and select Create from Template rather than have them shoved in my face on the home screen.
If you look past my two annoyances I have outlined above then you will have no problem getting used to Kingsoft Office. It performs well and is fast in everything that it does. For now, I am not ready to remove Apache OpenOffice and LibreOffice off my systems entirely, but I feel comfortable enough to let Kingsoft Office reside next to my other suites.
As Linux users, we've now become spoiled for choice when it comes to office suites/packages. There's plenty to choose. Kingsoft Office does things a little different than the others two mainstream packages, but that's great. That's what makes it different and interesting and an absolute delight to use.
It's clone-like appearance to that of MS Office will delight users migrating from MS Office as they'll feel right at home with the ribbon UI in Kingsoft Office. It simply looks good and functions just as good as MS Office's ribbon UI, which admittedly I was always a fan off and have missed. AOO UI is starting to look a little dated and could do with a nice refresh in it's appearance. LibreOffice has been refreshed and polished and looks good. Kingsoft Office looks fine indeed in comparison, considering it's still considered Alpha stage. Because it certainly doesn't look and behave like alpha software.
Website: http://wps-community.org/
Download Kingsoft Office Alpha 11-patch 2 for Ubuntu: http://wps-community.org/download.html