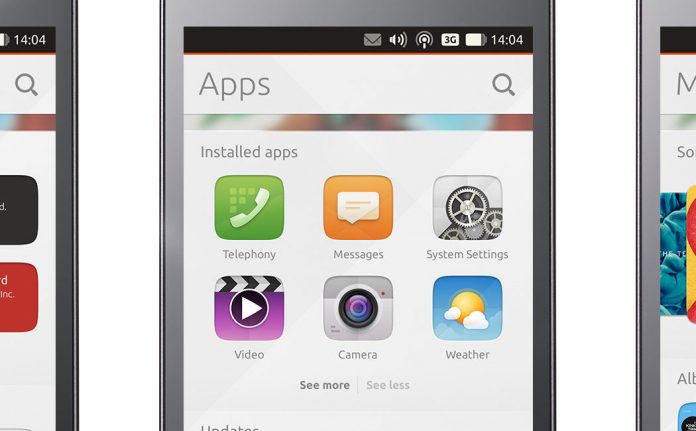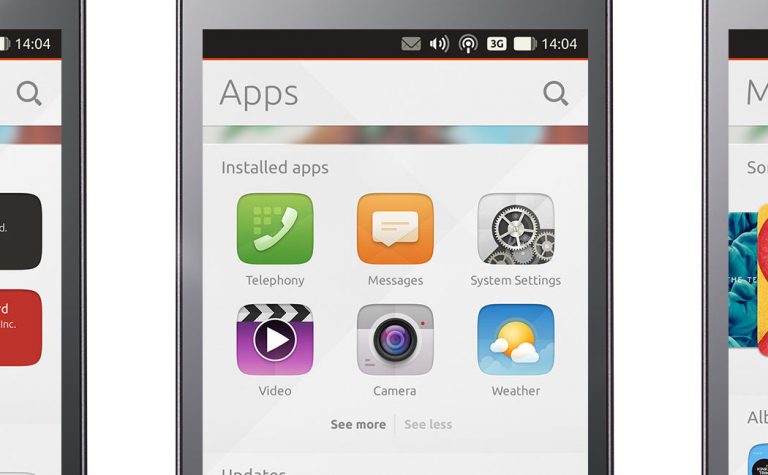 These days iOS and Android rule the world of transportable devices OS, but is there anything to match with them? is there any OS with Linux kernel and GNU fan for Cellphones and Tablets?  The answer is "yes there is", Ubuntu is the answer and right now it officially can be installed on the following devices :
Nexus 4
 Nexus 7 2013 (WiFi only)
 Nexus 10 
 BQ Aquaris E4.5 Ubuntu Edition 
 Meizu MX4 Ubuntu Edition 
 BQ Aquaris E5 Ubuntu Edition

In tha last week Nexus 10 also got out of this list and it won't updated in future however it seems we will have nexus 5 in this list soon, for installing Ubuntu frist ready one this devices and then download ubuntu ISO file and attach it to your Tablet or Phone( by OTG cable).
Note : any problems that happens for your phone is under your risk.
Now activate universe source and install following packages :
sudo apt-get install ubuntu-device-flash phablet-tools android-adb-tool android-fastboot-tool

change your Phone to fastboot and enter following command (will remove all your data) :
ubuntu-device-flash touch —channel=ubuntu-touch/stable/ubuntu —bootstrap

After installing and configing the only thing you see is :
congratulations ! you have Ubuntu now ! as you see there are no desktops and backgrounds here like it's in Android. Unity 8 focused on moves in it's desktop, you will see some changes in your desktop by swiping four side of your phone, you can see Unity luncher by swiping your finger from left side of phone :
You can also pin and unpin apps from the luncher :
If you swip from right side to left side you'll see activate applications in your phone :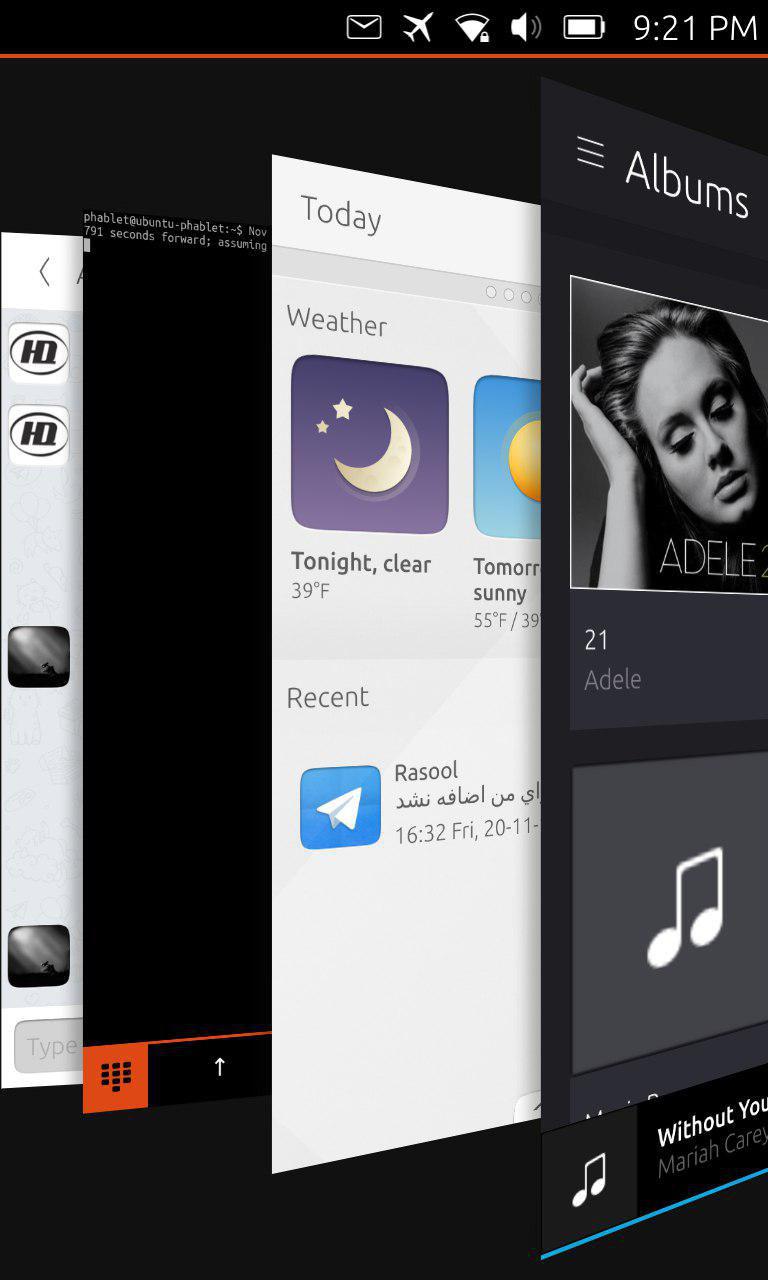 You can download apps from Ubuntu sore, so open it search the application you may need the download it from Ubuntu  sources :
By swiping from down to up you can manage Scope :
By swiping from upside to downside you'll see Wifi,GPS and status bar (time,date and etc), you can manage notifications  and also deteminate your brightness :
In it's gallary you can control your images and it also has tiny movie player 🙂 Ubuntu Phone movie player is not able to show subtitle right now but it supports x264 codec, it also has good music player which plays musics in music directory here you can see its picture :
Ubuntu has a nice terminal which would be so good for terminal lovers in linux, this terminal has almost everything that user need and it's better than Android emulator :
Ubuntu Touch has also a graphical file manager that is not really amazing but not bad working , you can also change anything you want from it's setting manager, Ubuntu doesn't have Firefox and Chrome but it has browser which is a a little slow and fortunatley it has online accounts and you can add Twitter or facebook account to that, you can also open PDF ,ODT ,TXT files by it Ducuments viewer, here are the pictures:
Ubuntu touch is really good but it also has some problem and most of it's apps are beta and have some bugs, it also doesn't support Persian keyboard.
Behrouz Ramezani article in Persian Ubuntu news website which translated to English, here is the main Persian article :