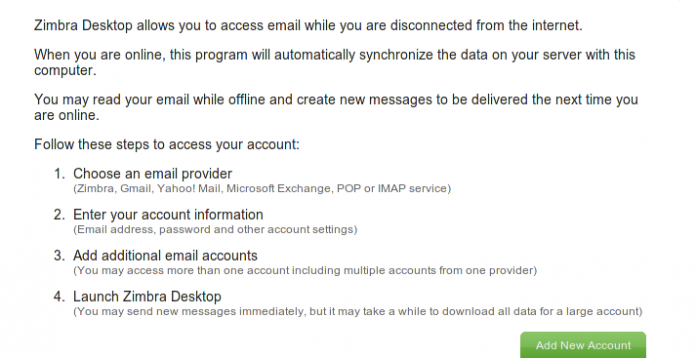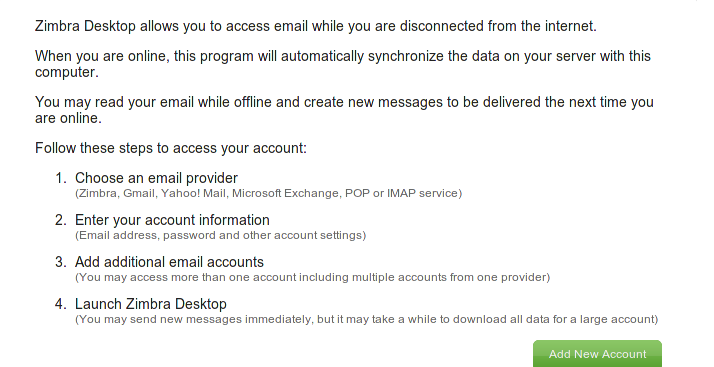 Introduction
Zimbra desktop is cross platform, free, open source email client application and it works with many popular email systems. This application supports Zimbra, Gmail, Yahoo and Microsoft Exchange account types. Zimbra desktop lets you synchronize emails, calendar and contacts data between mailboxes in both local and cloud storages. You can also setup multiple accounts in your zimbra desktop application. The latest Zimbra desktop version is 7.2.5. We will be reviewing its installation process on Ubuntu 15.04 today.
Installing Zimbra 7.2.5 on Ubuntu
Launch your terminal and run following command to download the latest Zimbra desktop version for Linux.
wget https://files2.zimbra.com/downloads/zdesktop/7.2.5/b12038/zdesktop_7_2_5_ga_b12038_20140417011642_linux_i686.tgz
Wait for the download to finish, as soon it is completed, extract the downloaded file by running the following command on the terminal window.
tar -xvf zdesktop_7_2_5_ga_b12038_20140417011642_linux_i686.tgz
Now go into the extracted directory :
cd zdesktop_7_2_5_ga_b12038_linux_i686
Ready to start installation?  Simply run following command to initiate the installation process for Zimbra Desktop.
The install wizard will start now, at very first step confirm the installation process by hitting "Enter" key:

On next step, accept the Install agreement by typing "A" and hit Enter to proceed.

On third step, specify Zimbra install path, Leave blank if you want to continue with defaut settings. Hit Enter to proceed to next step of installation.

That's all, installation process will start now, it shouldn't take longer:

During installation process, it might ask you for to confirm if you want to install user data files, the default answer here is No, but you can choose Yes too and it will install user files for the user you have initiated install process with.

Congratulation, Zimbra Desktop install is complete now .

You can launch it by double clicking its desktop icon or by running the following command as shown in last screenshot. Offcourse, replace the paths in the command with your installation paths 🙂
"/opt/zimbra/zdesktop/linux/prism/zdclient" -webapp "/home/linuxpitstop/zdesktop/zdesktop.webapp" -override "/home/linuxpitstop/zdesktop/zdesktop.webapp/override.ini" -profile "/home/linuxpitstop/zdesktop/profile"
Once Zimbra Desktop has been launched, go ahead with your email configurations in the application.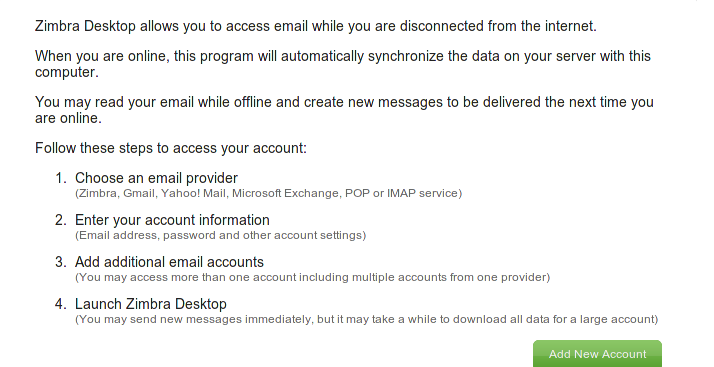 Conclusion
Zimbra desktop is an easy to install, configure and use application. Zimbra has huge fan following and rich knowledgebase and wiki. A vast majority of users on Windows, Linux and Mac OS use this client.  Hope you find this article useful, please do let us know in comments 🙂