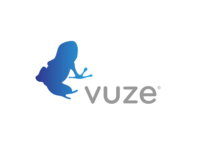 Dear unixmen readers,
In this tutorial I will teach you how to install Vuze Bittorent client in your Ubuntu machine. Vuze offers you an easy way to find torrents on the internet through its search box.
Just as you shouldn't have to check every airline site to find the right airfare, you shouldn't have to go to every torrent site or perform multiple web searches to find the content you want.
I have to say to you guys that until now this bittorrent client has worked very well for me, it does not slow my computer down and it performs very fast.
But, why don't you guys try it and share your experience with us?
The following instructions will help you to install Vuze in your Ubuntu machine.
sudo sh -c 'echo "deb http://archive.getdeb.net/ubuntu saucy-getdeb apps" >> /etc/apt/sources.list'
wget -q -O- http://archive.getdeb.net/getdeb-archive.key | sudo apt-key add -
sudo apt-get update
sudo apt-get install vuze