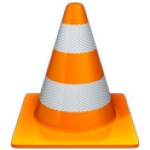 Hi guys. I am going to teach you how to install VLC Media Player today using the Ubuntu PPA. I think that there are many people out there that do not know what VLC Media Player is or they use it but do not have the exact information about it.
VLC Media Player is an open-source multimedia player. It supports many file formats as well as DVD, CD and VCD. The great thing about VLC Media Player is that it is portable and also cross-platform. A very important thing you should know about it is that it can be used to stream audio and video over networks, and you have the choice to choose between a myriad of protocols.
There are many things I did not know about VLC Media Player and I learned along the way. Do you want to know some more things about VLC Media Player? Yes, I know you want to because this is the reason why you guys visit Unixmen.
Below are listed some other cool things you can do with VLC Media Player:
View and download YouTube videos
Convert video into different formats
Listen to and download music online
Record video with your webcam
Sync your audio/video
Now, time to install VLC Media Player and do not forget to share your thoughts and knowledge about it in the comments so we can also learn from you guys.
VLC Media Player Features:
Simple, fast and powerful media player
Plays everything: Files, Discs, Webcams, Devices and Streams
Plays most codecs with no codec packs needed
MPEG-2, DivX, H.264, MKV, WebM, WMV, MP3
Runs on all platforms: Windows OS, Linux, Unix and Mac OS
Completely free of spyware, ads and no user tracking
Media conversion and streaming
How to install VLC Media Player 2.2. on Ubuntu? Ok, open a new terminal and type the commands exactly as shown in Figure 1, Figure 2 and Figure 3.
Add the repository.
Figure 1
Figure 1b
Perform update.
Figure 2
Install VLC Media Player.
Figure 3
Ok guys, that's it.
Now I am going to do some research for another article. While I am working on another article you can share your thoughts in the comments.