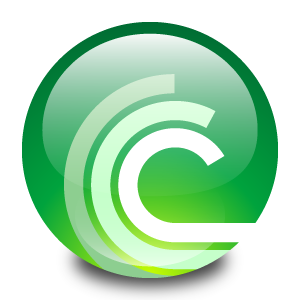 I have been using the Transmission lightweight BitTorrent client for quite a long time now and it has been really a very good torrenting experience so far. Today I decided to give a try to another very nice BitTorrent client called Flush which is GTK-based.
Flush has a very simple user interface that I find it very useful by myself, everything looks so clean and organised that it really makes me to switch from Transmission. This lightweight application is very easy to use and user friendly to beginners.
It has the following features:
Controlling running instance by command line interface.
Running many instances with different configs from the same user.
Automatic copying finished downloads to specified directory.
Setting custom download path for each file of the torrent.
Ability to choose torrent file's character set encoding.
Automatic torrents loading from specified directory.
Automatic pausing and removing old torrents.
Temporary pausing and resuming torrents.
Overall and current session statistics.
Creating your own torrent files.
IP filter. Flush uses Rasterbar's version of libtorrent.
Now, it is the time to install the Flush BitTorrent client on my machine. I can't find a .deb package of Flush for my Ubuntu system, so I decided to compile it from source.
How To Install Flush In Linux
The first thing you have to do before the installation is to download the tar.bz2 archive and extract it in a secure place.
To extract the archive use the following command.
tar -xvf flush-0.9.12.tar.bz2
Then use the cd command to navigate to the directory flush like shown below.
cd flush
Once you are in the flush directory you can run the necessary commands needed for the compilation process.
./configure && make
 sudo make install
After the installation is finished you can easily launch Flush you will find the application in Unity's Dash in case you are using the Unity Desktop environment or go to Applications, Internet and then Flush if you are using GNOME Classic like me.
How To Install Flush In Ubuntu
Flush is available in the default repository of Ubuntu, so if you are lazy or don't like to compile software from source you can easily install it by running the following command in your terminal.
sudo apt-get install flush
How To Use Flush
As I mentioned earlier in this article, it is very easy to torrent with Flush. For example, if you want to open a torrent just go to Open like shown in the following screenshot and then find the torrent file.
Then find your .torrent file.
Click on the button Open.
Click on the button OK.
Once the download of your file will start Flush will give information about the size of file which is being downloaded, the status of the file, the download speed, upload speed and the size of file downloaded.
You will get a notification displayed in your computer screen once the download is finished, but unlike in the Transmission BitTorrent client there will be no sound played once the download of the file is finished.
I started playing a bit with the Preferences but I was not able to locate any option about the soundplay after the download of the file is finished. I find it very useful, unfortunately I can not find it in Flush.
Another useful option I like to edit is the path where the download files should be saved. You can easily change this path by following the instructions shown below.
Go to Preferences like is shown in the following screenshot.
Then select the directory where you want your files to be saved.
Conclusion
Flush is a very nice and original BitTorrent client that makes torrenting easy for everyone. It has all the necessary features for all kind of linux users and its simple user interface makes it even more useful.