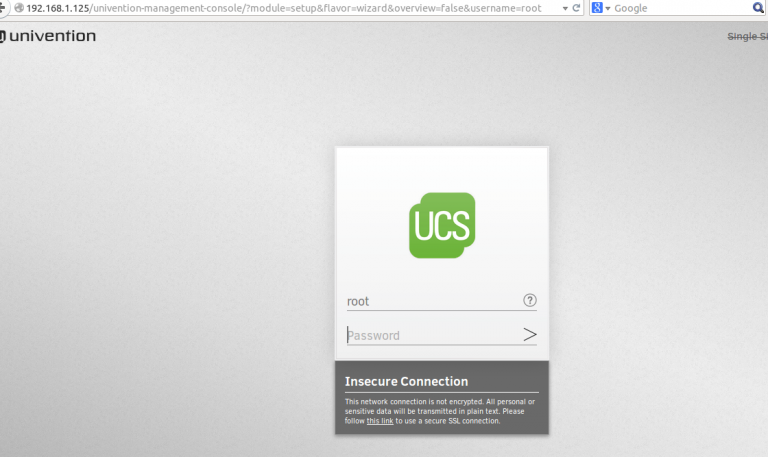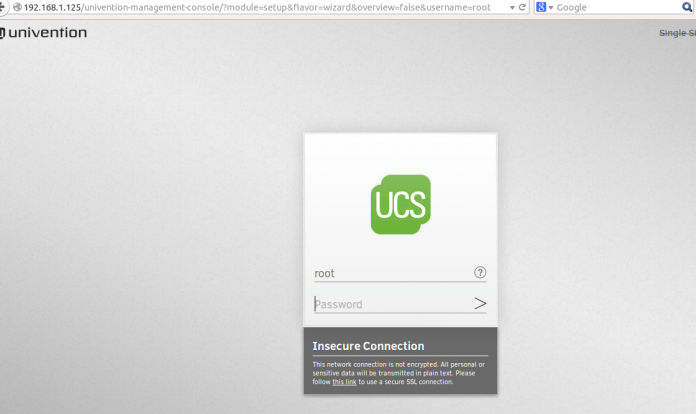 Preface
Most of the IT or non-IT organization/companies generally possess hybrid environment .i.e. they have Linux based as well as Microsoft based desktops or servers.It becomes a challenge of IT/System administrators to ensure availability of all of the resources such as printer sharing, directory sharing, Internet sharing etc, especially when some organization is looking for some low cost solutions for such resource management. Although a lots of firewalls are available in open source but very rare dedicated OS are available which can act as complete All-in-One IT infrastructure management solution provider. Zentyal is one of such available application server, a article based on zentyal was published few months before refer following link to know more about zentyal http://www.unixmen.com/how-to-setup-zentyal-server-4-1/
We were searching for some other alternative and we found uninvention corporate server as alternative open source which can be used in the form of complete IT infrastructure management Application.
About Univention Corporate Server
UCS is a operating system derived from Debian. It is an cross platform, centralized and integrated management system used for administration of Groups, users, application and resources.
Features
Network and Intranet services
UCS include all of the important functions required for effective management of Network Infra. BIND DNS server is ready for quick use, multiple internal ip address can be used to manage multiple domain name services.DHCP server is integrated in UCS. A very effective web proxy is provided with customisable web access control.
Printer management
UCS have built in CUPS based printer management system with the help of which printer can be installed on to the server which be available for Mac OS, Windows or Linux users with the help of SAMBA.
File Share
With the help of NFS and samba a centralised web based access can be provided to various groups and users, there maximum disk quota limits can be managed with the help of policy based administration.
Network Monitoring
Nagios comes as builtin feature of UCS which can be used for network monitoring purpose.
Mail Services
UCS can be used as ready to use mail server with Postfix and Dovecot services, assignment of email addresses, aliases users is manageable centrally as usual. Zarafa, Horde, Egroupware, OX App suite comes as mail and groupware with UCS.
Microsoft windows support and virtualization
The AD take over wizard of UCS enables migration of complete Microsoft Active Directory domains UCS server very easily.This wizard is available in UCG app centre which can be installed with a single click, UCS can join an existing Active Directory domain.With the native component "services or windows" UCS offers Active Directory  compatible services with SAMBA.
Virtualization
With the help of UCS Virtual Machine Manager (UCMM) which is available in App Centre offers a effective central administration tool for cloud management, it allows to administer virtual machines OpenStack EC2 Environment.
Installation
We will need good speed lease line/broadband internet connection, 2 Ethernet cards 40-80 GB hard disk, 4 GB RAM, and minimum corei3 process will be sufficient to establish a server for 25-30 users.
Download .iso image of UCS from this link
Boot system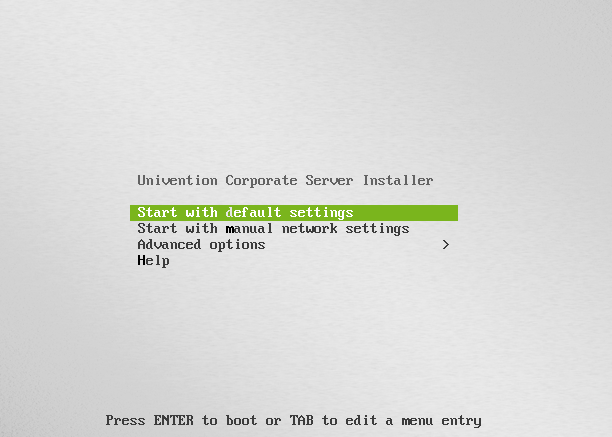 Press Enter with default settings, select language and proceed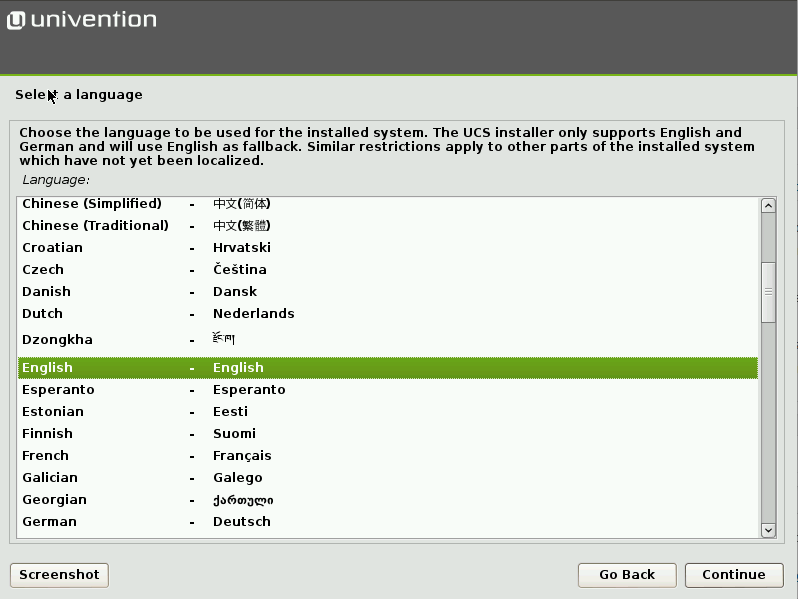 Proceed to install, define root password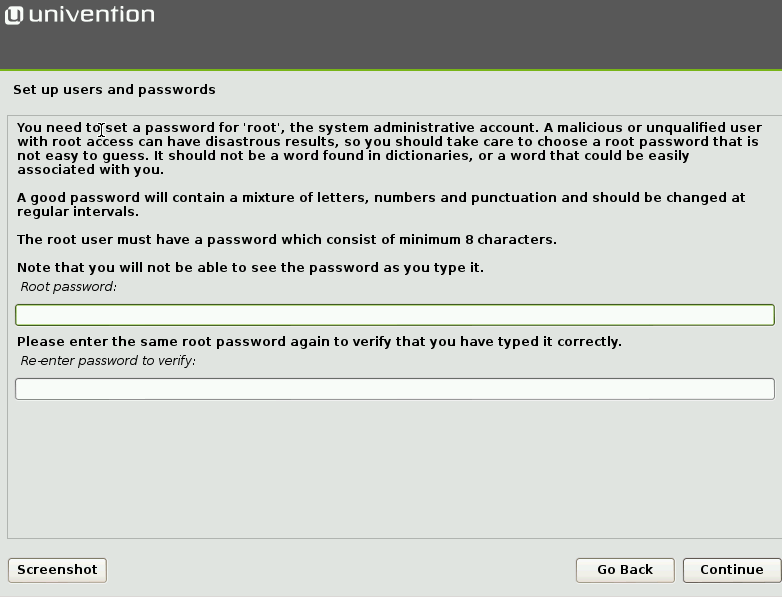 Configure clock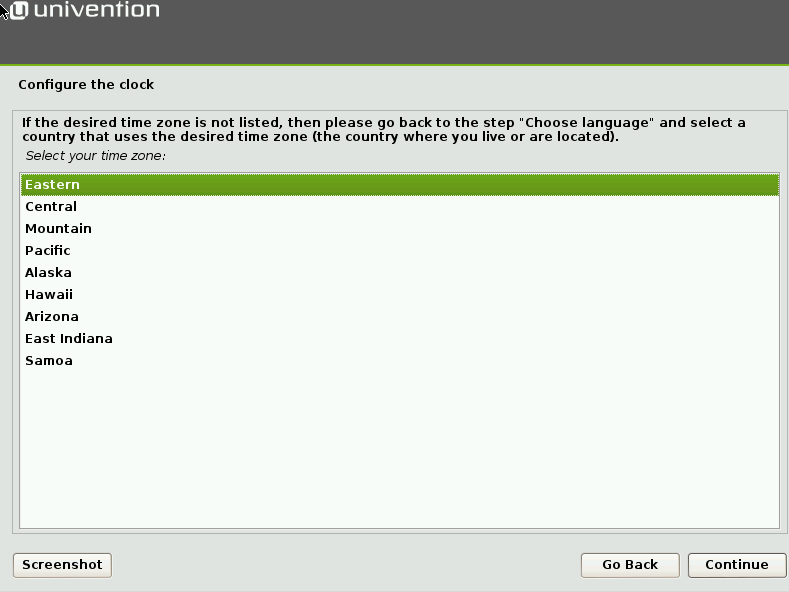 Define Partition and proceed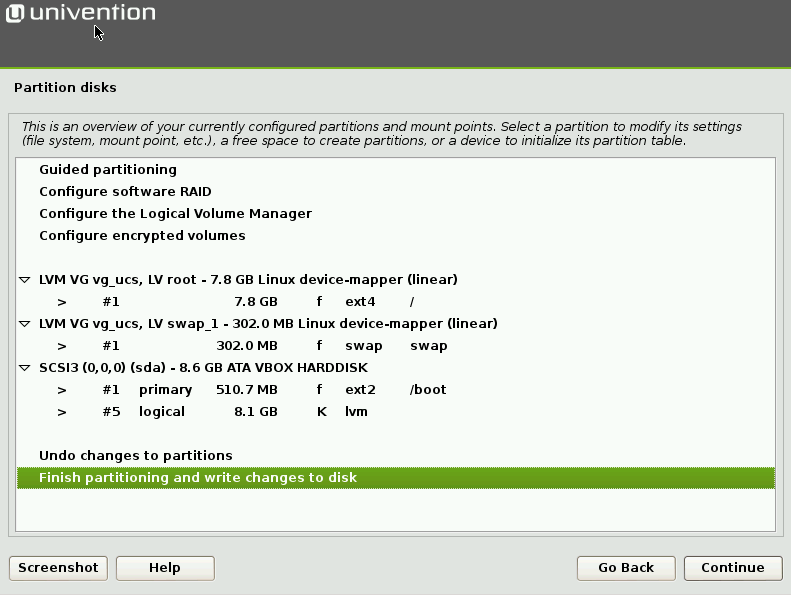 Start installing software
Create a new UCS domain and click next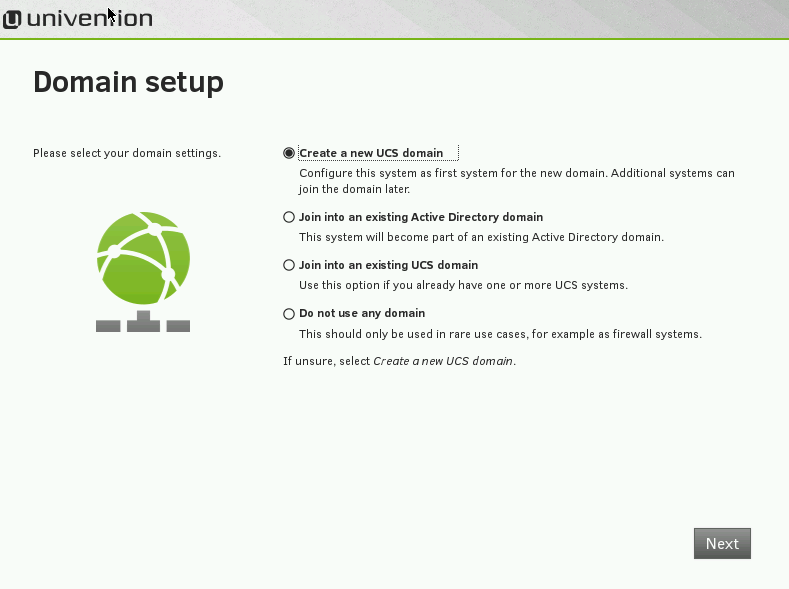 Provide required credentails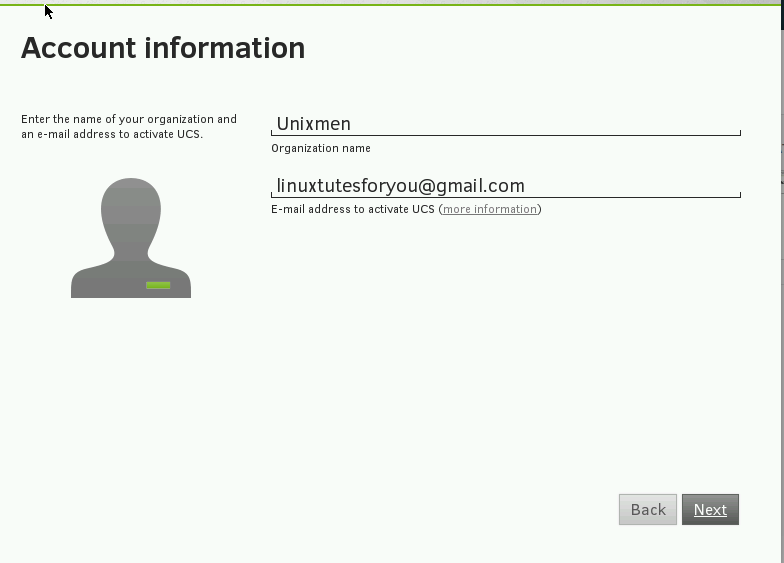 Define FQDN and proceed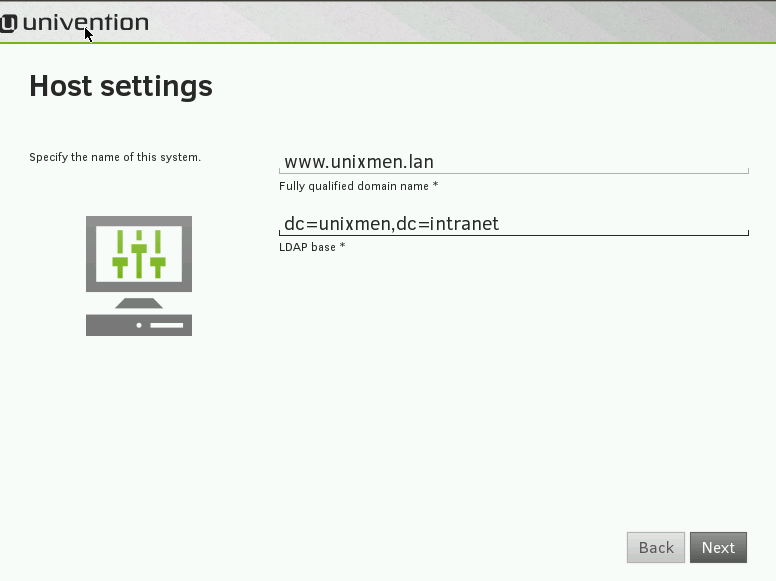 Selecr your desired softwares and start configuration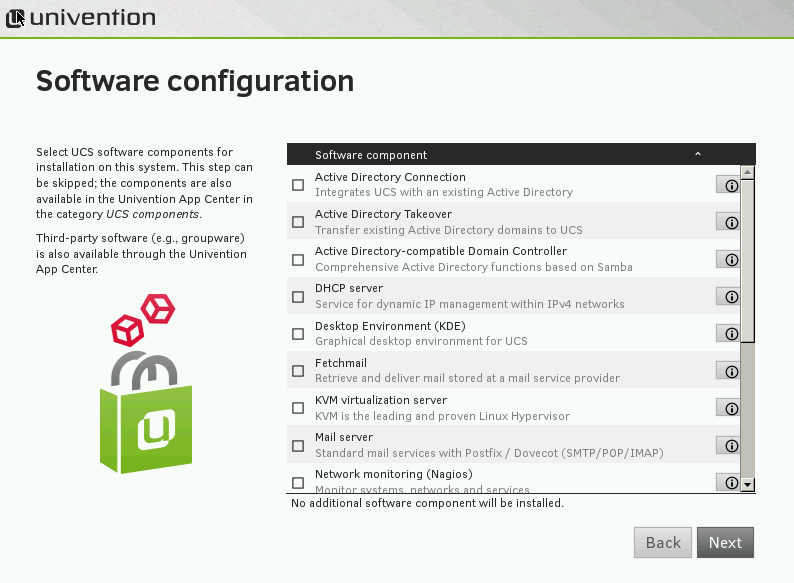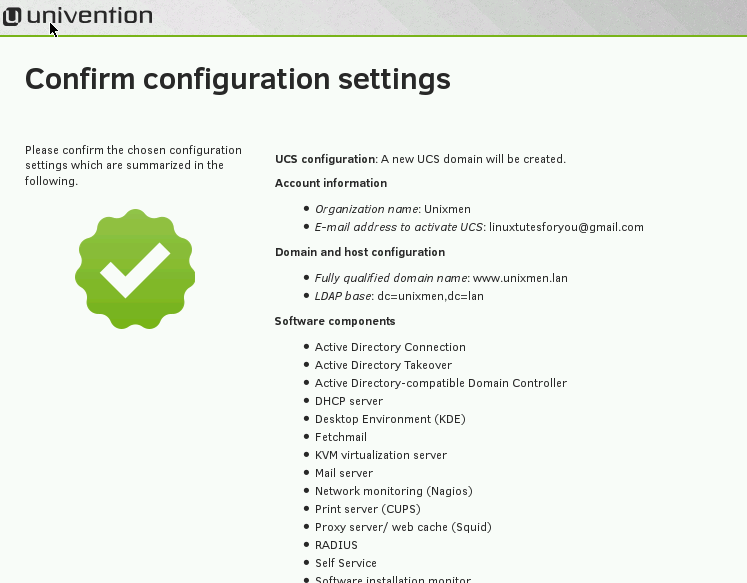 Now this configration/installation step make take some time to be complete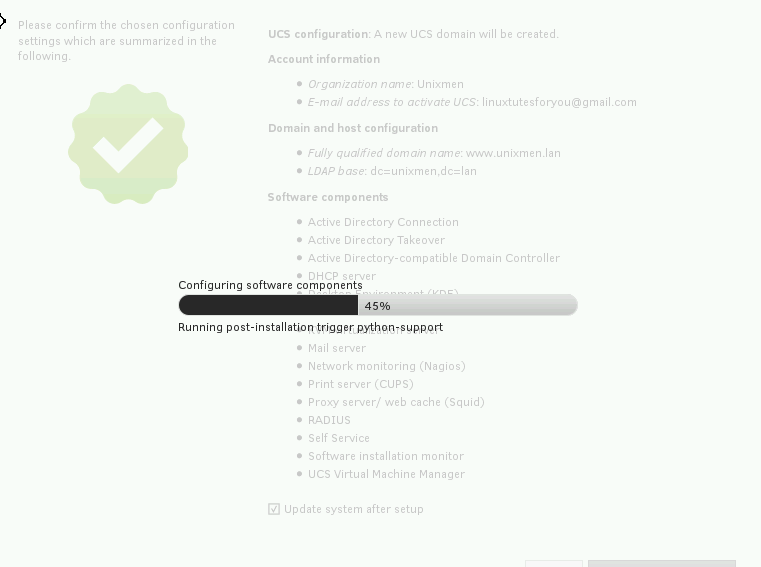 When Installtion process is over screen will look something like below, open browser and start rest of configuration settigns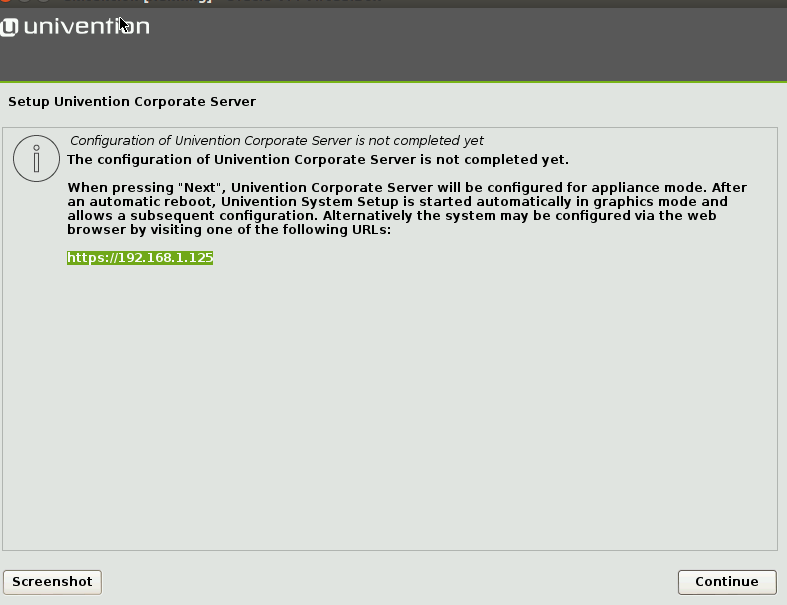 Open browser and login with Administrator and configure your server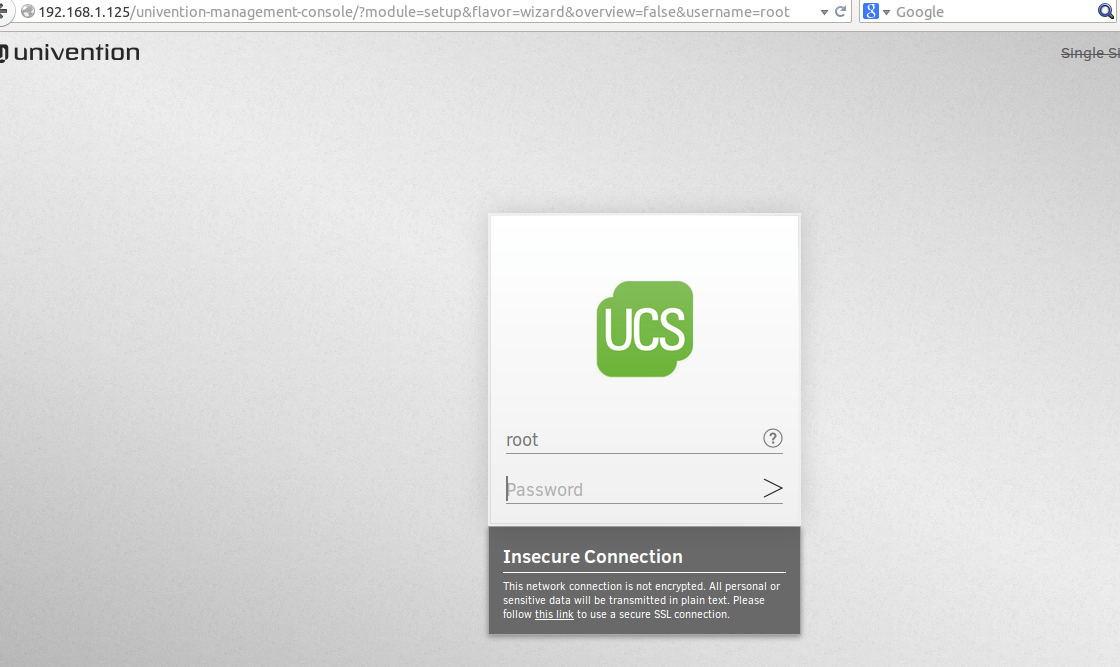 Login with Administrator user and password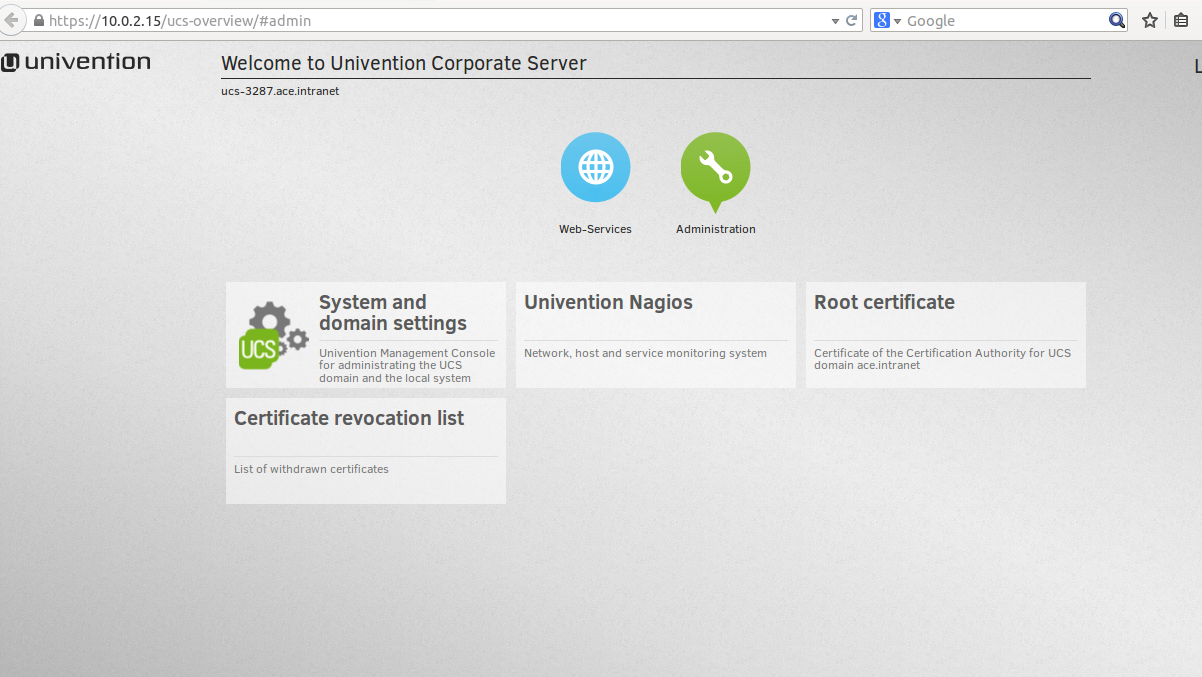 After successful login, all features will be avialabe which you can explore and manage.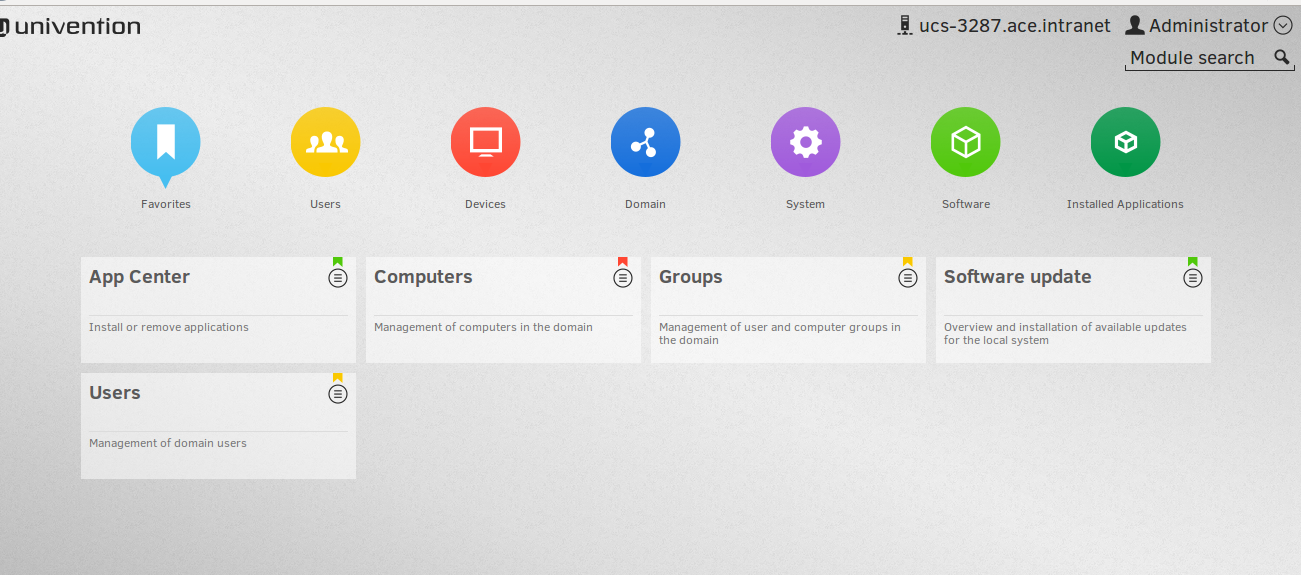 With App Center, you can download all of the avlaiable applications as and when required for your specific requirements, it will show available and installed applications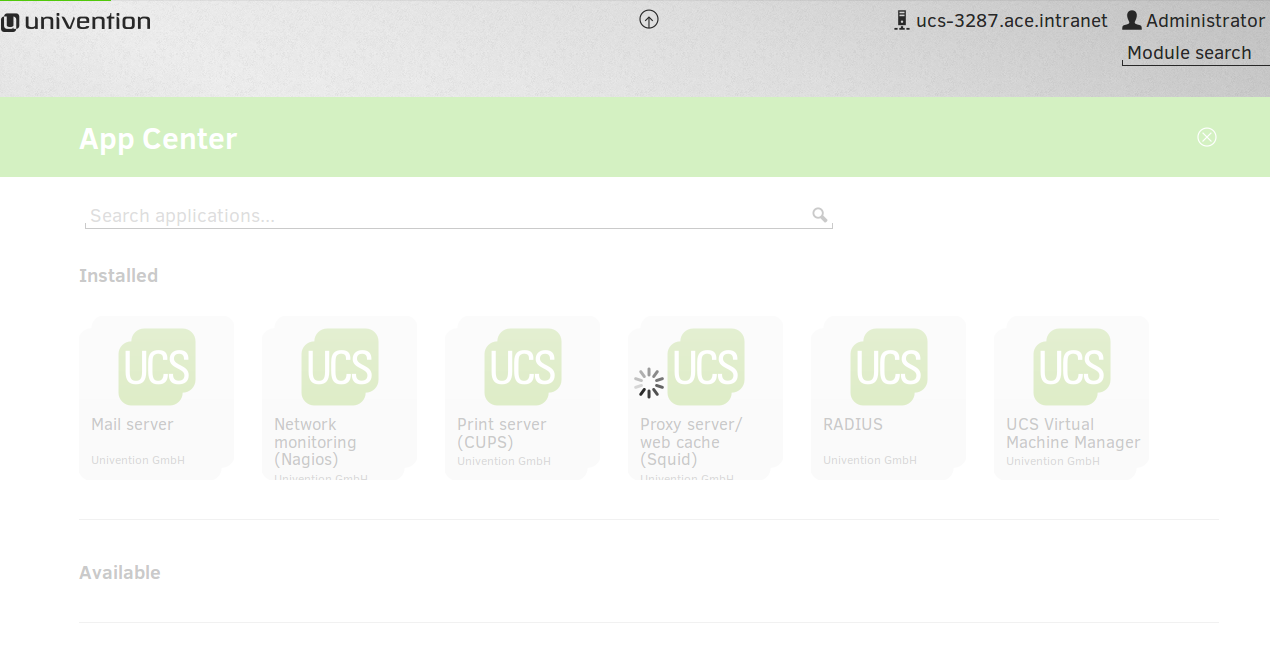 Configuration is over at this stage, you can configure all of your services using this managemnt console.
Have Fun!!