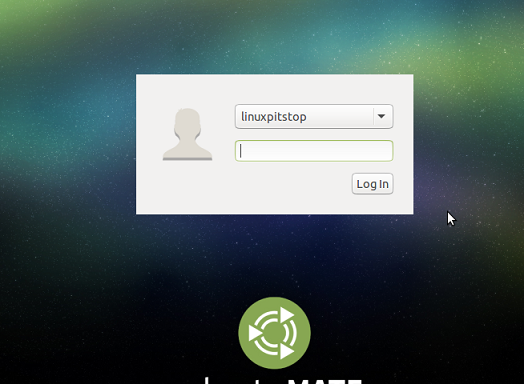 Introduction
Alpha release of different flavors of upcoming Ubuntu 15.10, also known as Wily Werewolf, are out now just couple of hours ago. Although Ubuntu 15.10 itself is not available, but Alpha releases for various flavors are available for download and testing. Alpha releases are available for Kubuntu, Ubuntu MATE, Lubuntu, Ubuntu Kylin, and Ubuntu Cloud.
The second alpha release of these flavors will be launched by the end of July, this year. As per release notes there are number of updates and bug fixes for system programs and they have been made available for testing via this alpha release. It is high encouraged to report any bugs encountered in the installation and usage of this release so that Ubuntu development team may fix them in upcoming 2nd alpha release and provide us with fully stable 15.10 Operating System eventually.
Disclaimer: It is high encouraged to NOT install Alpha release of operating system for your production systems. It's still in testing phase so it might have unknown bugs.
Installing Ubuntu 15.10 Alpha
We'll be showing the installation process for Ubuntu MATE 15.10 alpha in this article.   There are couples of ways through which you can initiate the install of this OS.
(a)  Download Ubuntu 15.10 Alpha MATE and burn it to DVD/USB drive and boot your system using this DVD/USB.
(b)   Create Virtual machine on your current operating system using tools like Oracle Virtual Box and boot your Virtual machine using ISO of this operating system.
Whichever method you choose, here is the very first screen you should see when booting your system using this ISO.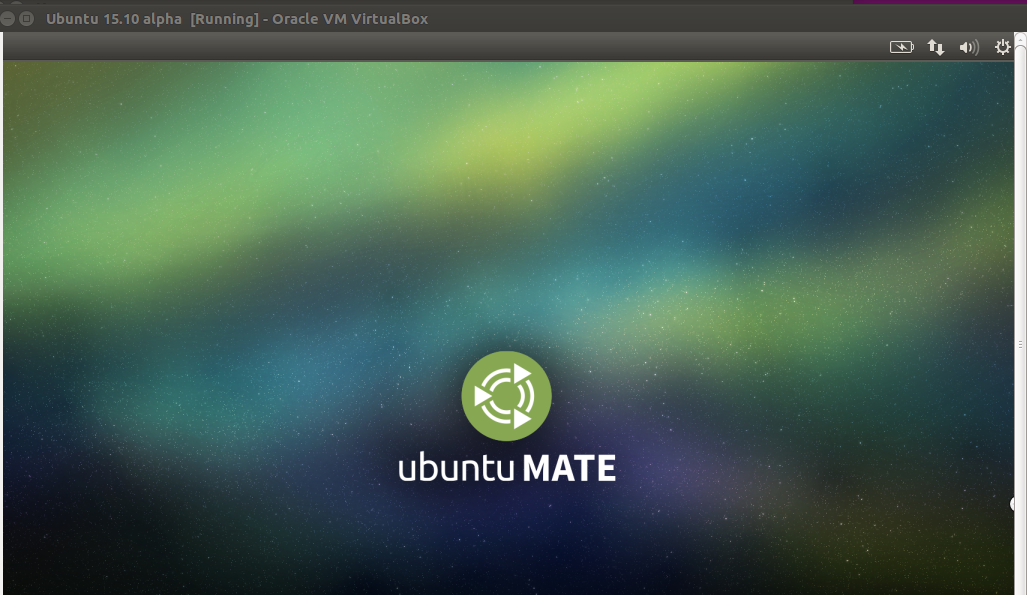 Wait for a minutes and it should take you to the main screen, you can start the installation of this OS from here by clicking "Install Ubuntu MATE".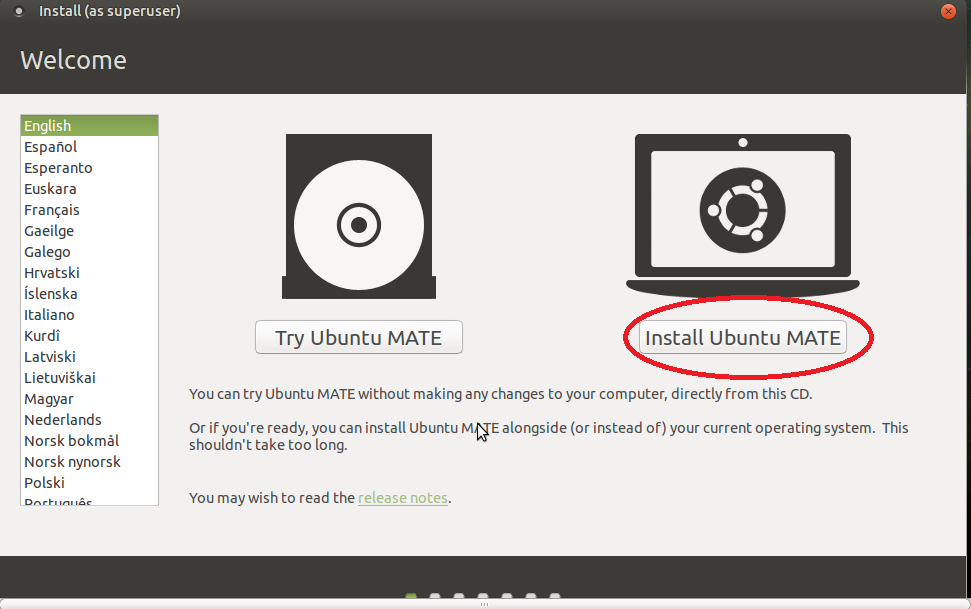 The installation Wizard will start now, at very first step it will verify the important setting before going ahead with installation.
It's the stage you should choose how disk partitioning should be handled. Default option should work  for most of us.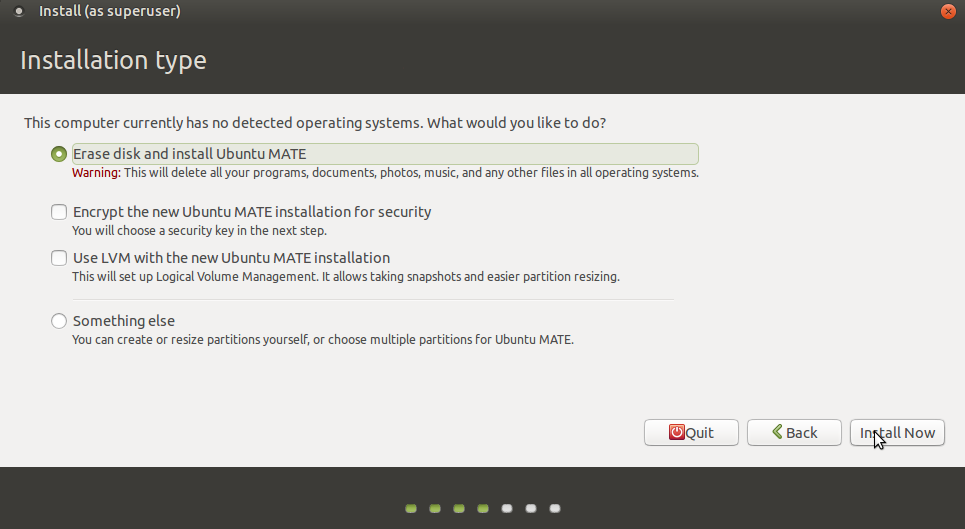 Click "Install Now" from here, on next step, it will let you choose your location.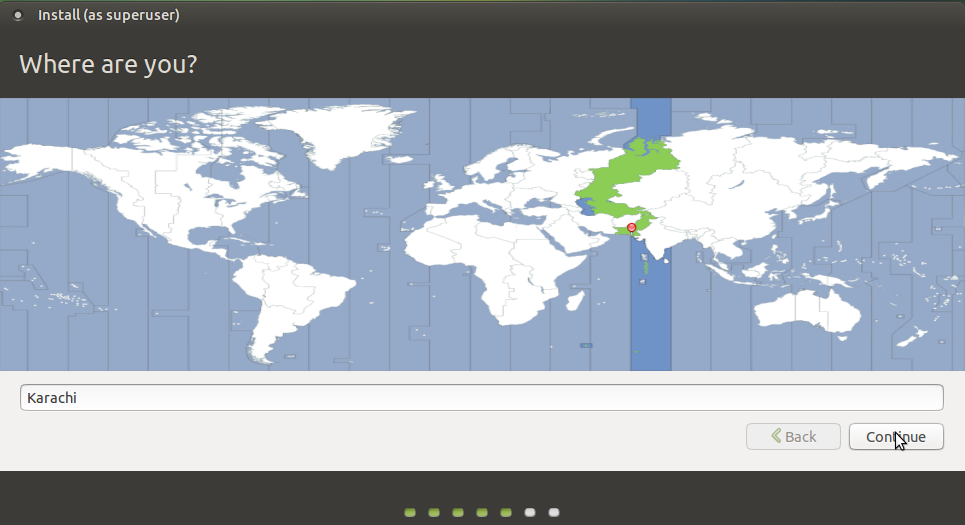 Specify your username and password for the new installations on this stage.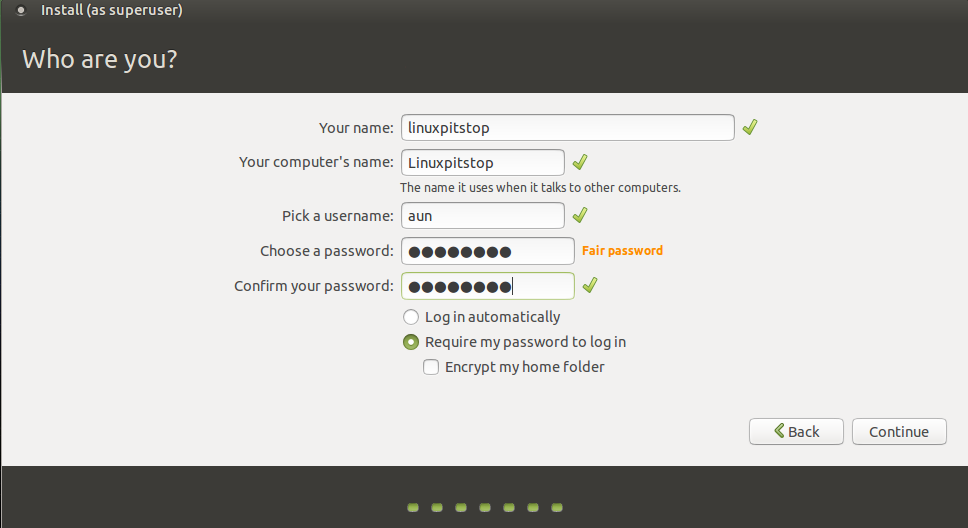 That's all, Ubuntu 15.10 alpha mate installation is on the fly, it has graphically eye candy installer  🙂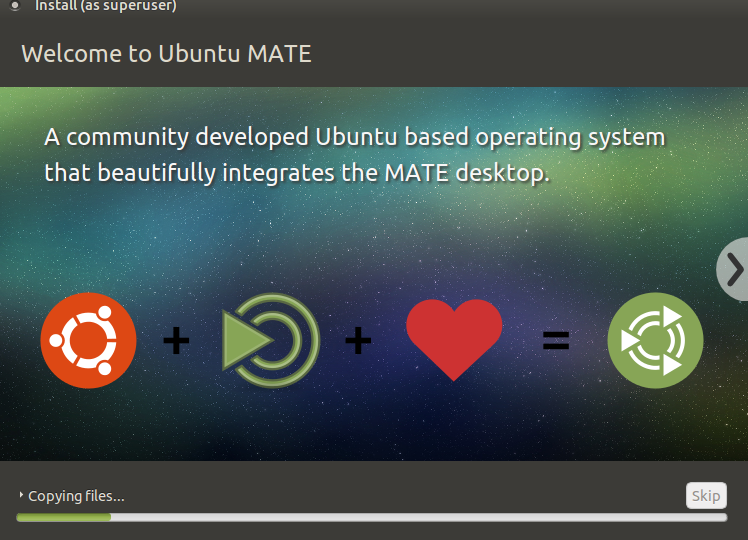 Sit tight as it completes the installation process for your operating system. As soon as OS installation is complete, reboot: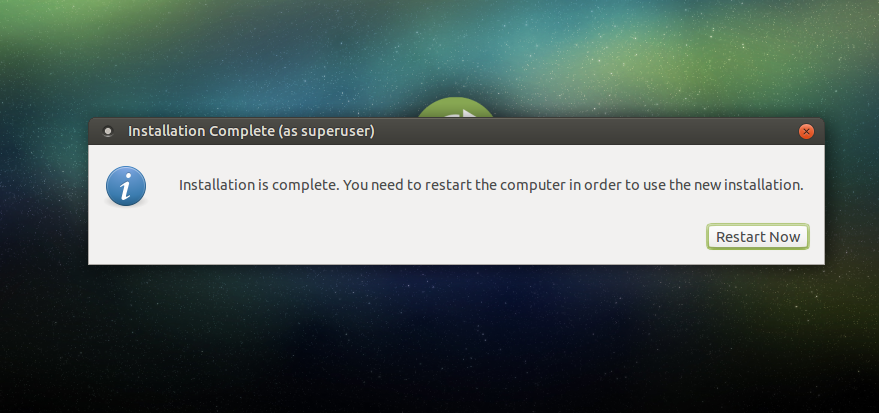 Enjoy using new ubuntu 15.10 alpha release.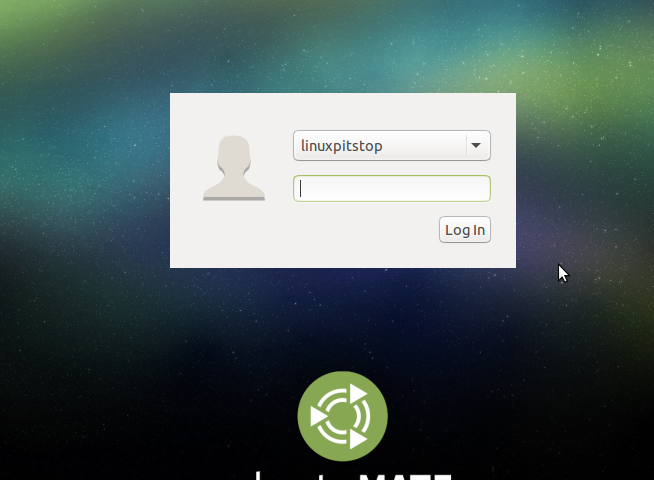 Don't forget to report any bugs to Ubuntu team please. Its critical for the stability of next major 15.10 release.
Conclusion
You can pick your favorite ubuntu flavor and try it out, download links for ISO files of all flavors are available within Release Notes. Hope you enjoyed the article; do let us know in comments please 🙂