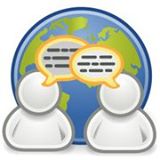 Hello unixmen readers,
In this tutorial I will teach you how to install Smuxi, a nice cross-platform irc client that targets the Gnome desktop. I have been using it for a while now and I am very impressed by the speed on which this application performs. After installing Smuxi irc client you can easily open, join or find a group chat. I find this client very useful when I am looking for help in the Linux community.
Smuxi has the following features:
– Full Keyboard Control
– Message / Command History
– Configurable Command Character
– Quick Connect Dialog (simply connect to any server)
– Open / Join Chat Dialog
– Find Group Chat Dialog
– Sorted and Reorderable Tabs
– Colors are checked and adjusted for optimum contrast
– Clickable URLs
– Word Wrapping
– Configurable Highlight Words
– Markerlines which divide old messages from new messages
– Toggle-able menubar
How to install Smuxi irc client in Ubuntu? Open a new terminal (CTRL+ALT+T) and run the following command.
sudo apt-get install smuxi-frontend-gnome
Then go under Internet  and launch  Smuxi IRC Client from there.