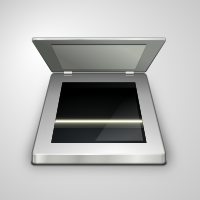 Simple Scan is an easy-to-use application, designed to let users connect their scanner and quickly have the image/document in an appropriate format.
Simple Scan has been written with GTK+ libraries, and after installing the application you can run it from the Applications menu.
Installing Simple Scan
Open Terminal (Super + T) and Run:
$ sudo apt-get install simple-scan
[sudo] password for enock: 
Reading package lists... Done 
Building dependency tree 
Reading state information... Done 
The following packages were automatically installed and are no longer required: 
 python-gst0.10 python-libxml2 
Use 'apt-get autoremove' to remove them. 
The following NEW packages will be installed: 
 simple-scan 
0 upgraded, 1 newly installed, 0 to remove and 120 not upgraded. 
Need to get 234 kB of archives. 
After this operation, 1,348 kB of additional disk space will be used.
After installation Simple Scan can be launched from the Terminal:
$ simple-scan
Below is of an Simple Scan in operation.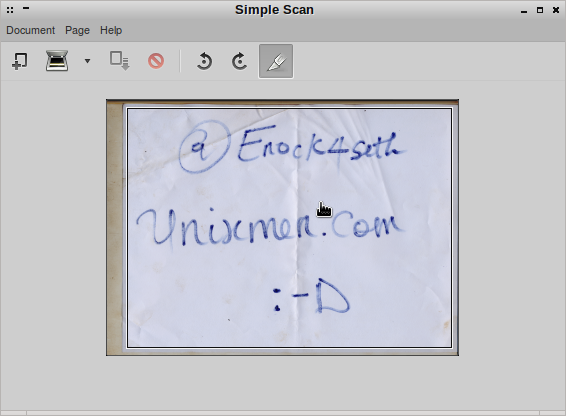 Enjoy 😀