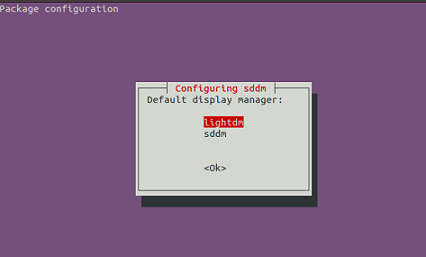 Simple Desktop Display Manager (SDDM) is a display manager application for X11 systems. By default, only one display manager can be used by X11 system but you can install more than one display managers. The default display manager for Ubuntu is Lightdm. SDDM is another lightweight display manager which is getting popularity over the passage of time. It is successor for KDE and is used in collaboration with KDE plasma. Fedora 21 was the very first operating system to use it as its default display manager. This application is under consistent development and has emerged as a well structured and mature display manager. Let's see how we can install it on Linux Mint and Ubuntu 15.04 operating systems
Installing SDDM on Ubuntu 15.04 and Linux Mint
The installation process for Simple Desktop Display Manager (SDDM) on Ubuntu and Mint is easy, it is already included into their PPA repository. Launch your system terminal and run following command to add its PPA to your system package manager.
sudo apt-add-repository ppa:blue-shell/sddm 
Now run following command to update your package manager respository.
That's it, simply run following command to start the installation process for SDDM.
sudo apt-get install sddm 
During the installation process, it will launch the configuration wizard. Hit "Ok" from here.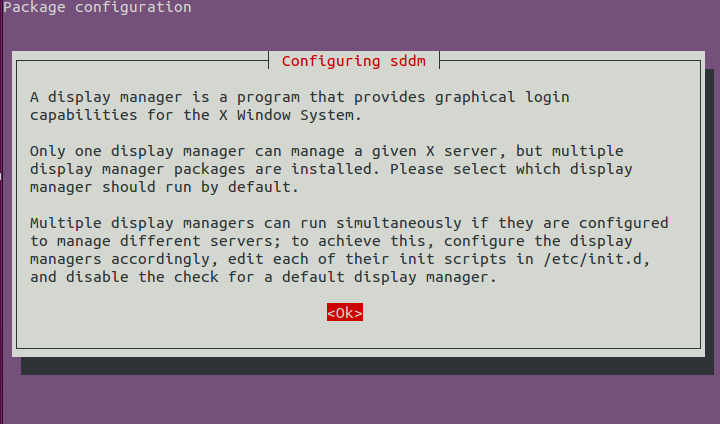 You can set SDDM to be the default display manager from here. If you don't set SDDM as default manager from this step, you will need to choose it from Logon screen to start SDDM based X11 session.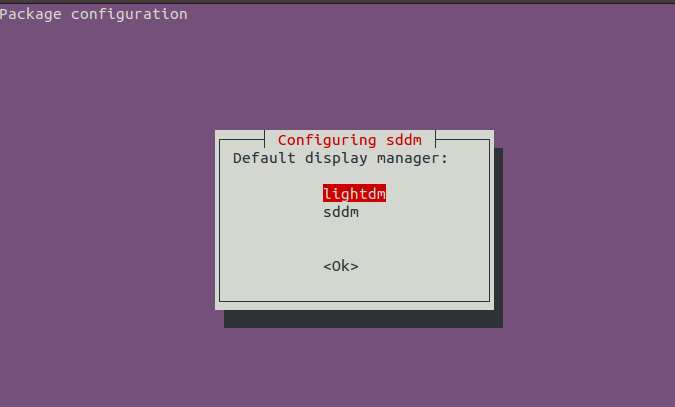 Congratulations, SDDM has been installed, reboot your system and start using this wonderful display manager.
Conclusion
Many popular Linux distros and desktop environments are getting ready to equip themselves with SDDM in future. Hopefully, LXQt should be the very first one of those to adopt it. Try it out today, hope you will enjoy its simplicity and power.