Radio Tray is an online radio streaming player that runs on a Linux system tray. Its goal is to have the minimum interface possible, making it very straightforward to use. Radio Tray is not a full featured music player, there are plenty of excellent music players already. However, there was a need for a simple application with minimal interface just to listen to online radios. And that's the sole purpose of Radio Tray. Radio Tray is Free Software, licensed under the GPL.
Installing Radio Tray in Ubuntu
Open Terminal
$ wget http://garr.dl.sourceforge.net/project/radiotray/releases/radiotray_0.7.3_all.deb

$ sudo dpkg -i radiotray_0.7.3_all.deb

$ sudo apt-get install -f
Launching Radio Tray

Turn on station by selecting a station from the drop down menu.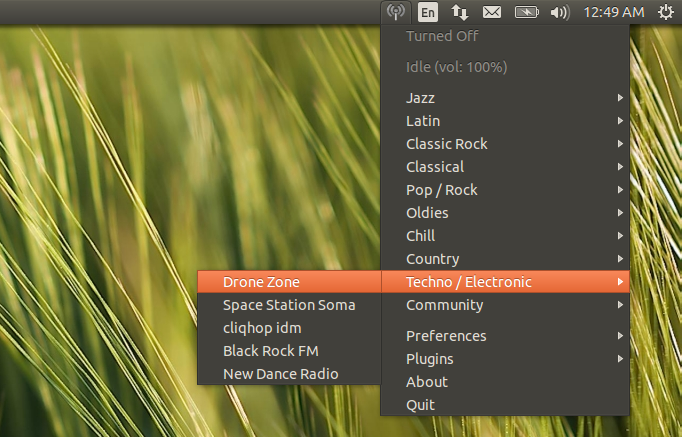 See Radio station playing.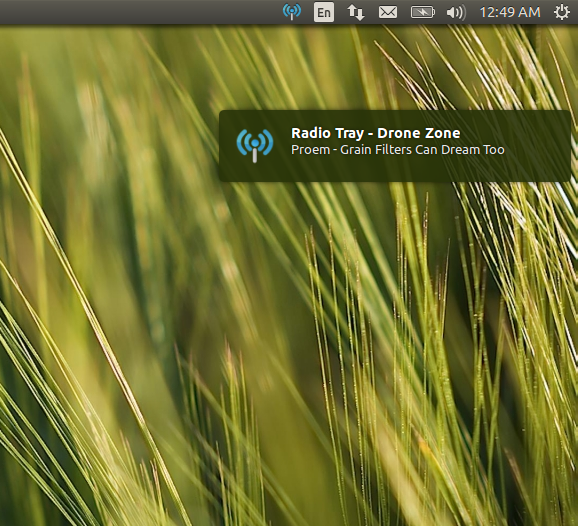 You can also download the  tarball