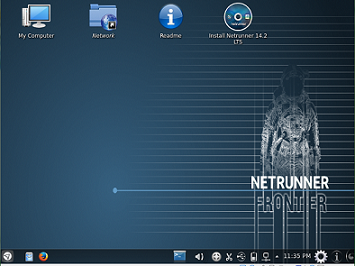 Netrunner is a Linux distribution, based on KDE version of Ubuntu operating system. The design goal of this operating system is to provide maximum user friendliness by preserving the power of Ubuntu operating system. Netrunner team is proud to announce the availability of Netrunner 14.2 LTS operating system. It is based on KUbuntu 14.04 and comes with many cool features and bug fixes.The new release is equipped with Linux kernel 3.13 and KDE 4. It is shipped with Firefox 40.0.3 and many other useful applications. Let's see how to install this version.
Installing Netrunner 14.2 LTS
There are couples of ways through which you can initiate the install of this OS.
(a)  Download Netrunner Linux and burn it to DVD/USB drive and boot your system using this DVD/USB.
(b)   Create Virtual machine on your current operating system using tools like Oracle Virtual Box and boot your Virtual machine using ISO of this operating system.
Whichever method you choose, here is the very first screen you should see when booting your system using this ISO. Let it boot into Live environment.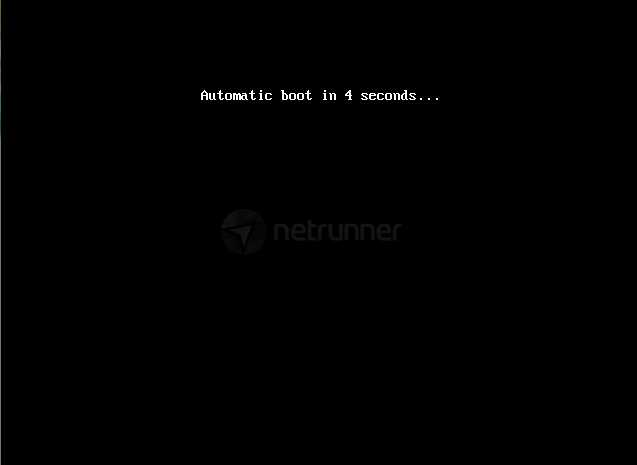 This is how its live environment looks like, from here click  "Install Netrunner" option.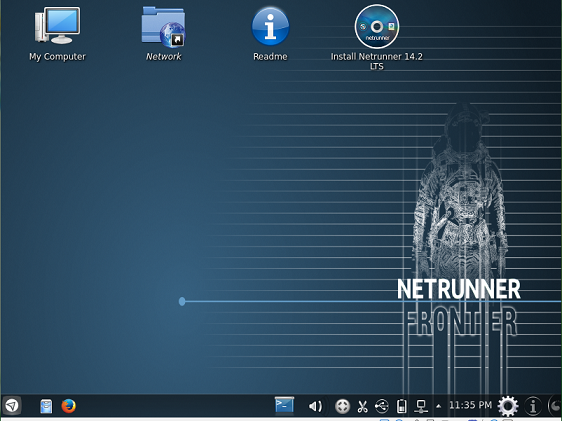 Select your preferred language for the new installation and click "Continue".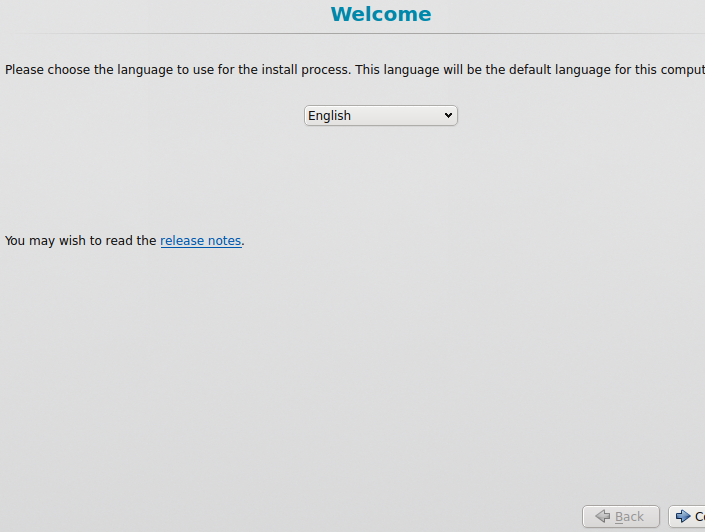 Specify how you want disk partitioning to be done, the default choice will erase the contents of your hard disk and install fresh operating system on it. If you are looking to perform custom disk partitioning, you can do it from here.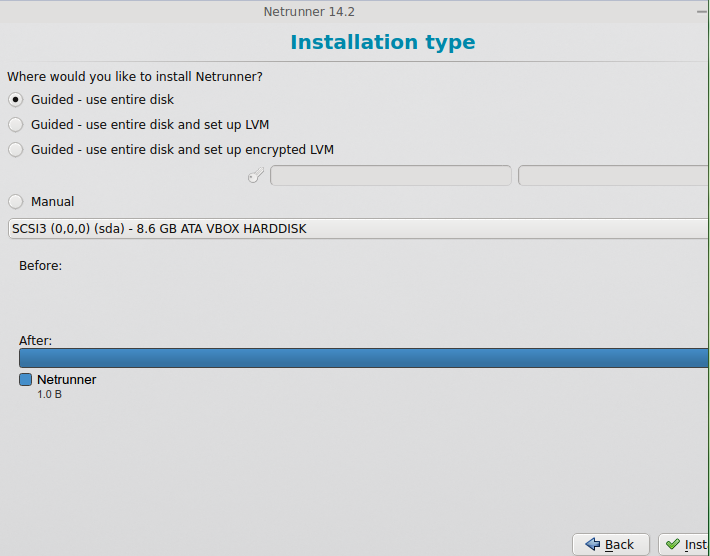 Choose your location.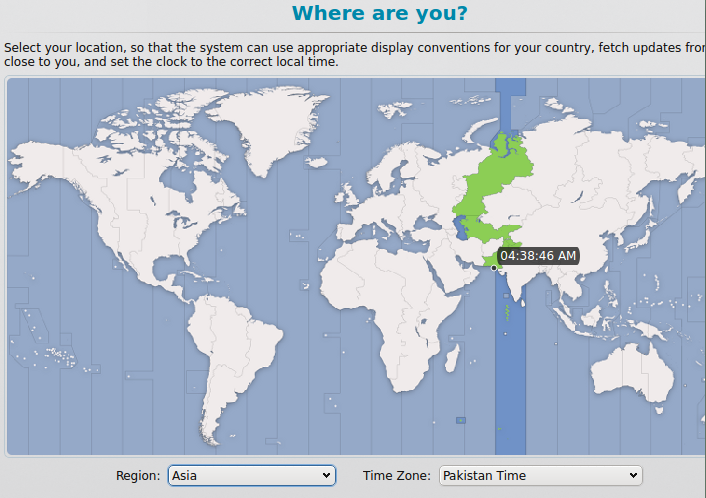 Specify your keyboard layout.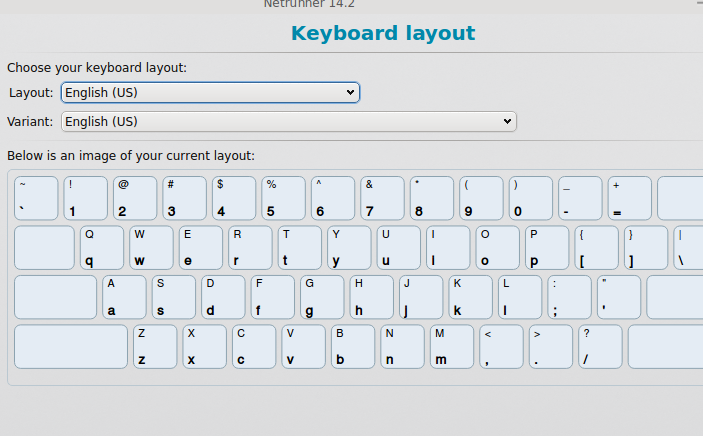 Provide your username and password for the new operating system installation.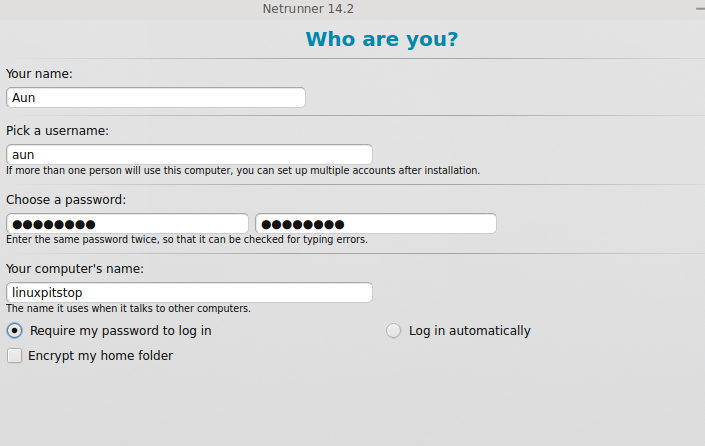 There you go, the installation process is in progress now. It will take some time to complete the installation, sit tight and keep eye on progress bar.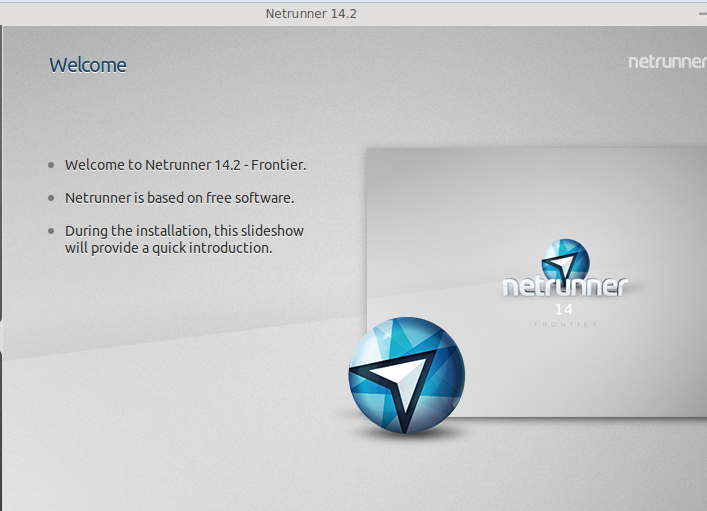 As soon as the installation is complete, reboot and start using this lightweight distribution.
Conclusion
Netrunner Linux is a stable and mature operating system. It provides a wonderful and pleasing desktop environment. For the lovers of Linux desktops, this operating system is worth a try. Packages availability and installation is easy on this operating system.