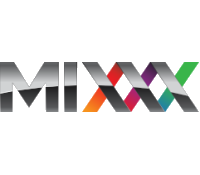 Is there any free DJ software for Linux?
The answer to the above question is Yes!
Mixxx is an open-source disc jockey software available for use in Linux. Mixxx possesses most features of other DJ softwares, such as Virtual DJ, PCDJ etc.
In this tutorial, I am going to install Mixxx on Ubuntu 13.04. Mixxx 1.11.0 is supported on Ubuntu 10.04 (Lucid) through to 13.04 (Raring).
Some of its awesome features are Auto DJ, BPM Detection and Sync, Dual Decks etc.
Installing Mixxx
Copy and paste each of the commands below in to your terminal:
$ 

sudo add-apt-repository ppa:mixxx/mixxx


$ sudo apt-get update
$ sudo apt-get install libportaudio2 mixxx
Now you can start Mixxx.
For other Linux distributions, visit the Mixxx download page.