Manjaro is a user-friendly Linux distribution based on the independently developed Arch operating system. Developed in Austria, France, and Germany, Manjaro provides all the benefits of the Arch operating system combined with a focus on user-friendliness and accessibility. Available in both 32 and 64 bit versions, Manjaro is suitable for newcomers as well as experienced Linux users.
In this tutorial we are going to show you how to install Manjaro 0.8.8 XFCE step by step using the GUI installer. Also if you are a beginner you can have a look at the Manjaro Beginner User Guide as well.
First it is assumed that you have Downloaded Manjaro 0.8.8 and have a created a bootable DVD or USB drive. Also it is advicable to try new Linux distros you want to use before installing them to working machine, OR you can install them in a system set aside for trying any distro in general.

Reboot your system and boot from your bootable media.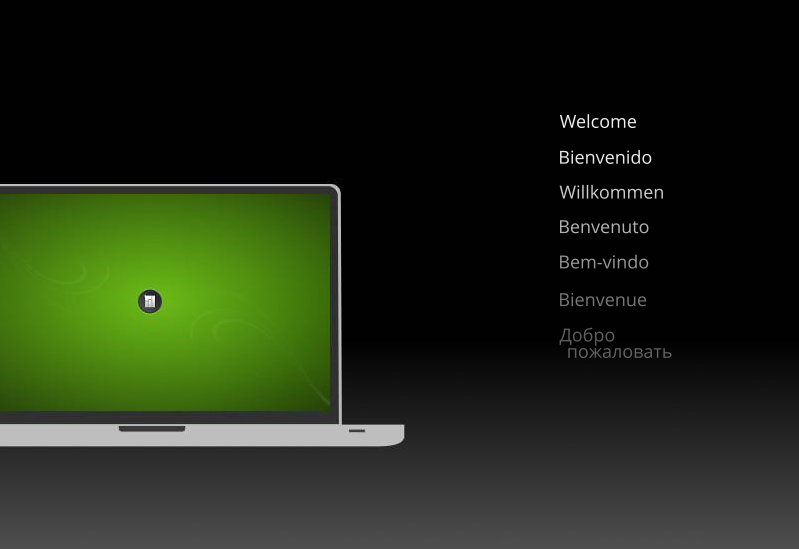 1. Choose Start Manjaro Linux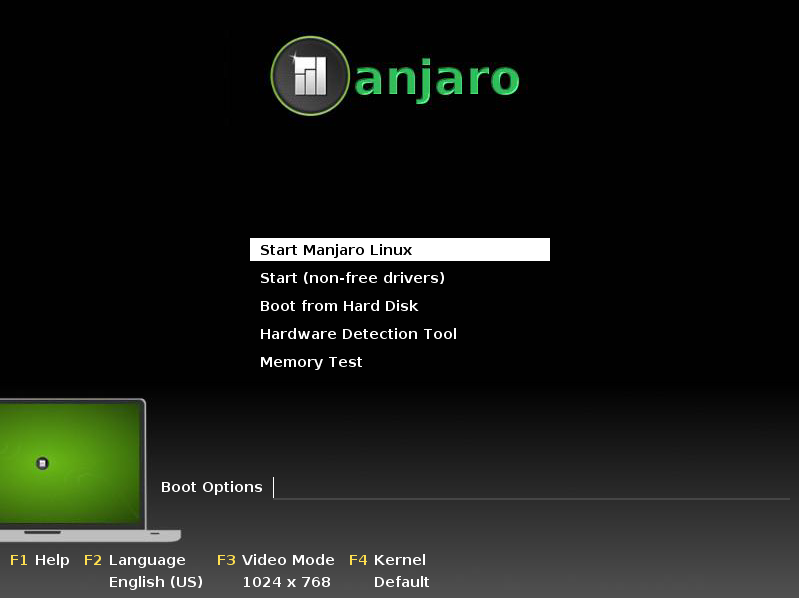 2. From the Manjaro Welcome window, Select Install Manjaro (from the figure below)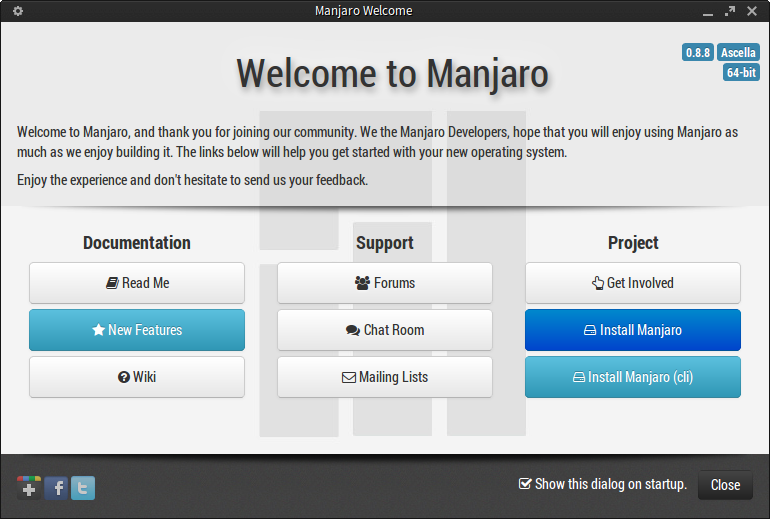 2. Select your Language and Click Forward.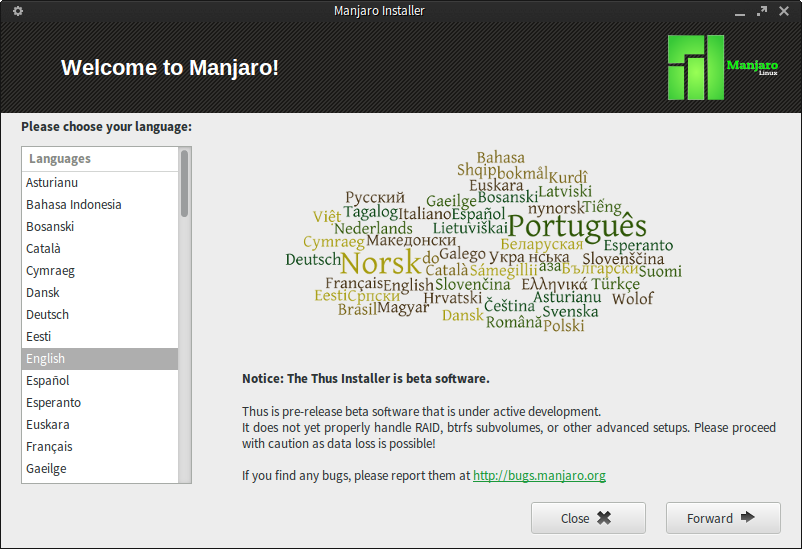 3. Select you location.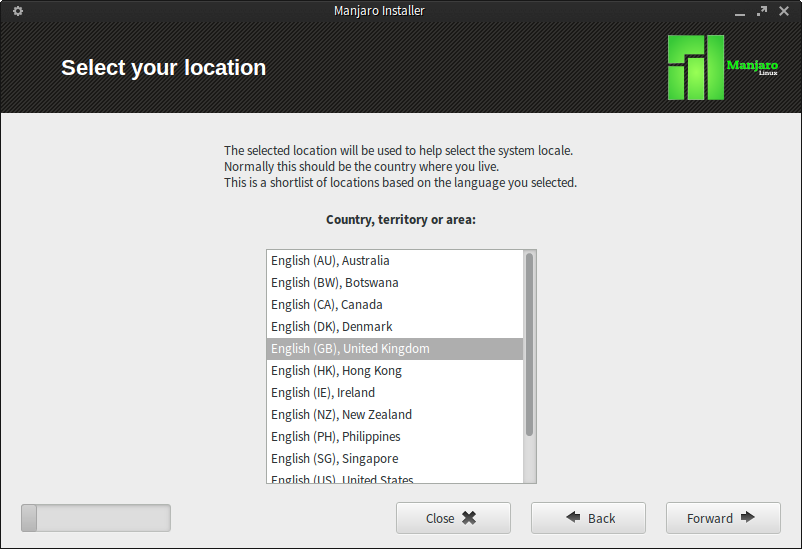 4. Take note of the requirements in the figure below for setup to proceed.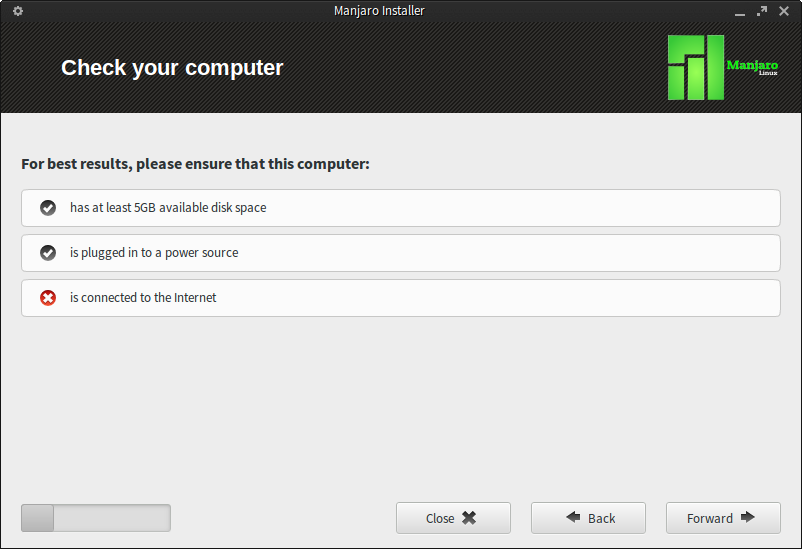 5. Be careful at this step. If you are installing only Manjaro and a new user and don't know what to do, Select the first option.
For advance users or users who have set of partitions and other distros, Select do something else and click Forward.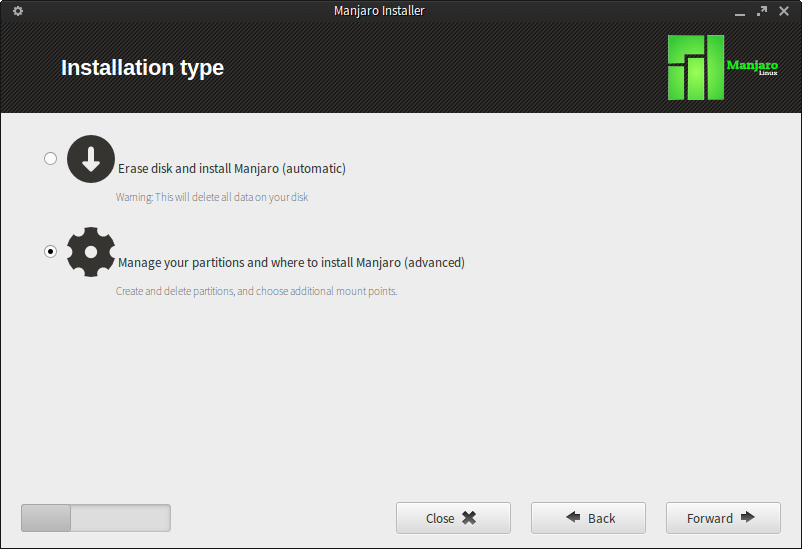 6. When you select the first option skip step  7 below.
7. Choose or create partitions to be used and their mount points.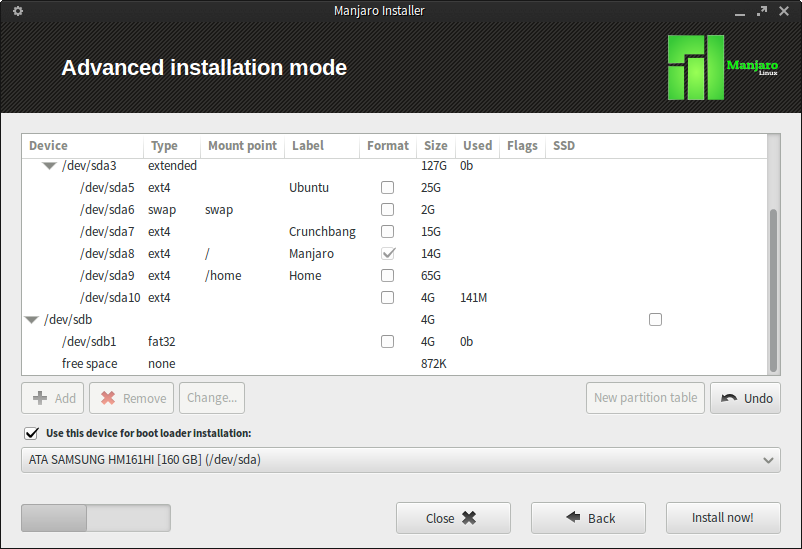 8. Check and and confirm disk partition actions.
9. Select where you are.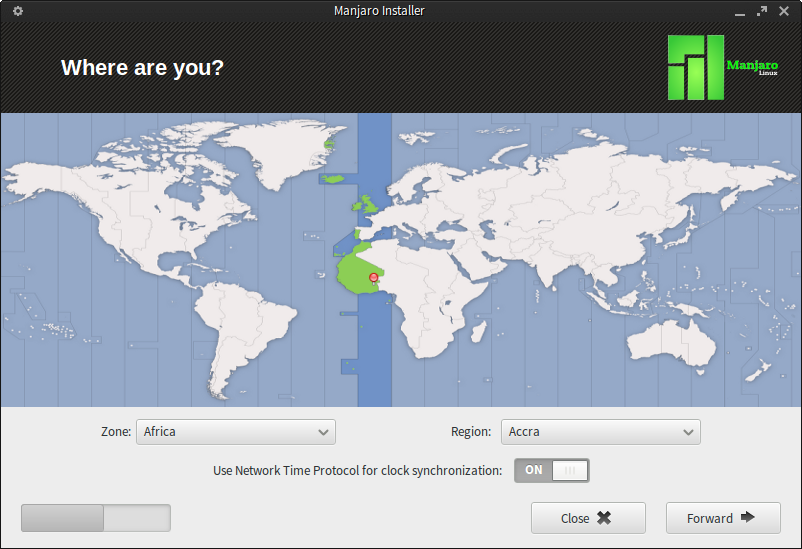 9. Select your Keyboard layout.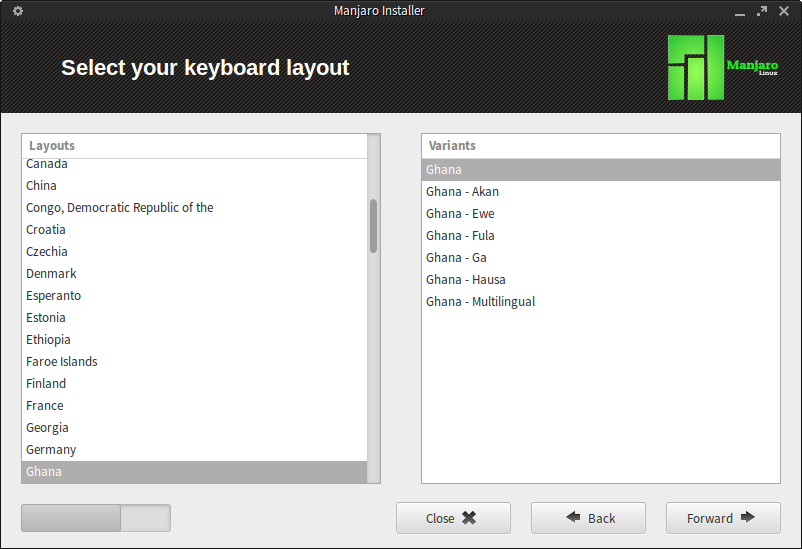 10. Enter your details. Name, Username, Password, etc as required.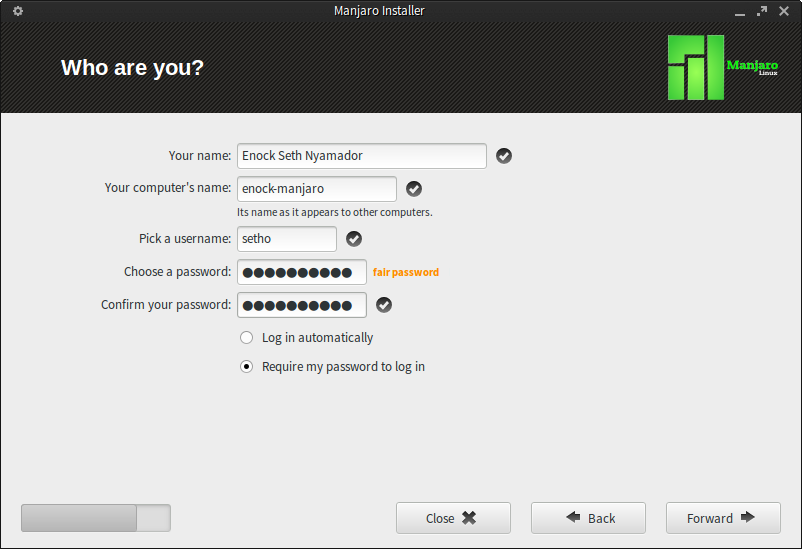 11. Installation is progress…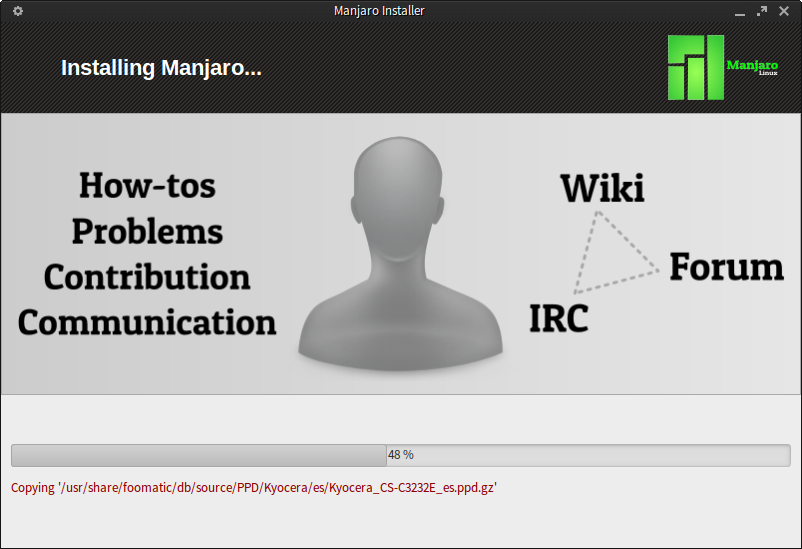 12. Installation has been completed successfully, Now reboot to use your newly installed Manjaro.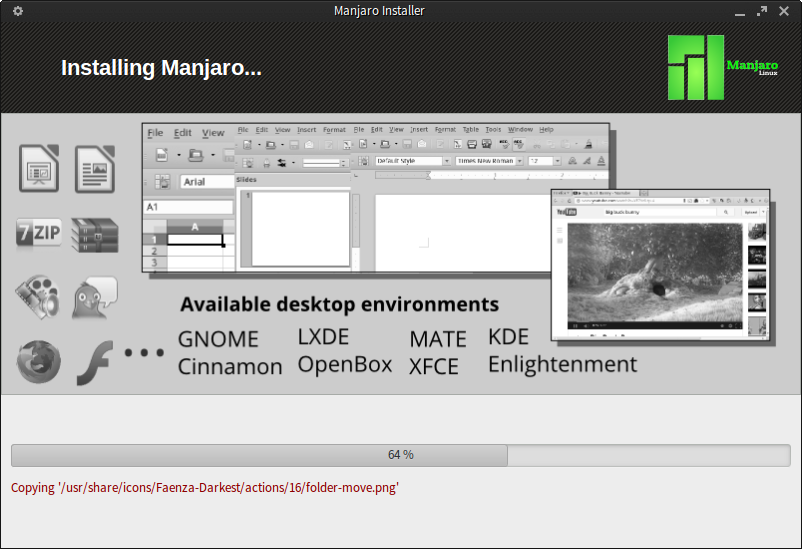 Enjoy.