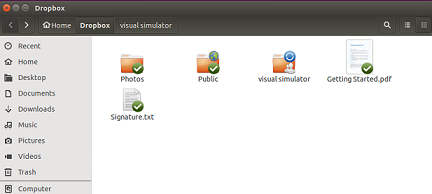 Dropbox as we all know is one of the leading cloud storage services and a home for all our personal stuff. We can add our personal photos, important documents, videos and other stuff and can access it from anywhere with the help of Dropbox website. As Cloud being the leading technology in the world these days, Dropbox functions on cloud and its cloud service storage helps us synchronizing the folders regardless of which computer was being used and making us very easy to access those folders with the help of website or mobile app. A free account with a 2GB space can be created on Dropbox and it works on Linux, Windows, Android, Windows Phone and web browsers.
Installation
Dropbox can be installed with the help of appropriate packages available for Ubuntu, Fedora and Debian. If you are having any other Linux distro, please download the source package and compile it on your system.
Let's have a look how can we install Dropbox cloud storage service on Ubuntu 15.04.
1. Download the package for Ubuntu with the help of following command on your machine:
sudo wget https://www.dropbox.com/download?dl=packages/ubuntu/dropbox_2015.02.12_i386.deb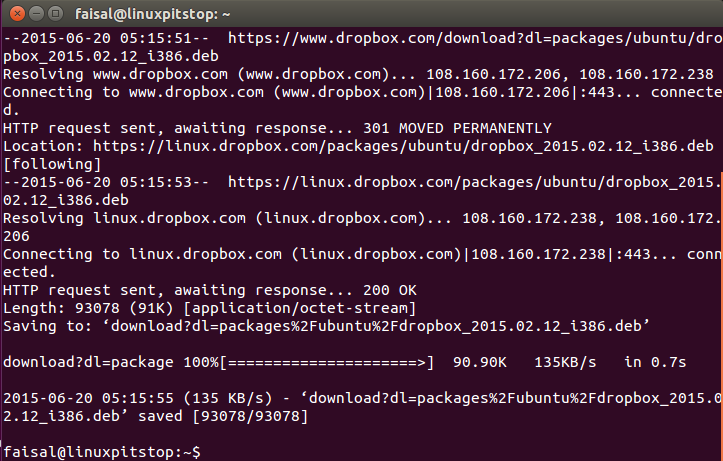 2. Once downloaded, install the package issuing the below command:
sudo dpkg -i dropbox_2015.02.12_i386.deb

3. The dropbox should be installed. We can search it from the search bar:
If you face any issues with this method, don't worry. We can also simply install Dropbox on Ubuntu 15.04 with the help of available source package. Download and extract the source package with the help of following command:
sudo wget -O - "https://www.dropbox.com/download?plat=lnx.x86" | tar xzf -
Once downloaded and extracted, issue the below command to start dropbox:
4. Dropbox has started, please give here your account credentials:
5. Congratulations! Our Dropbox is ready to use.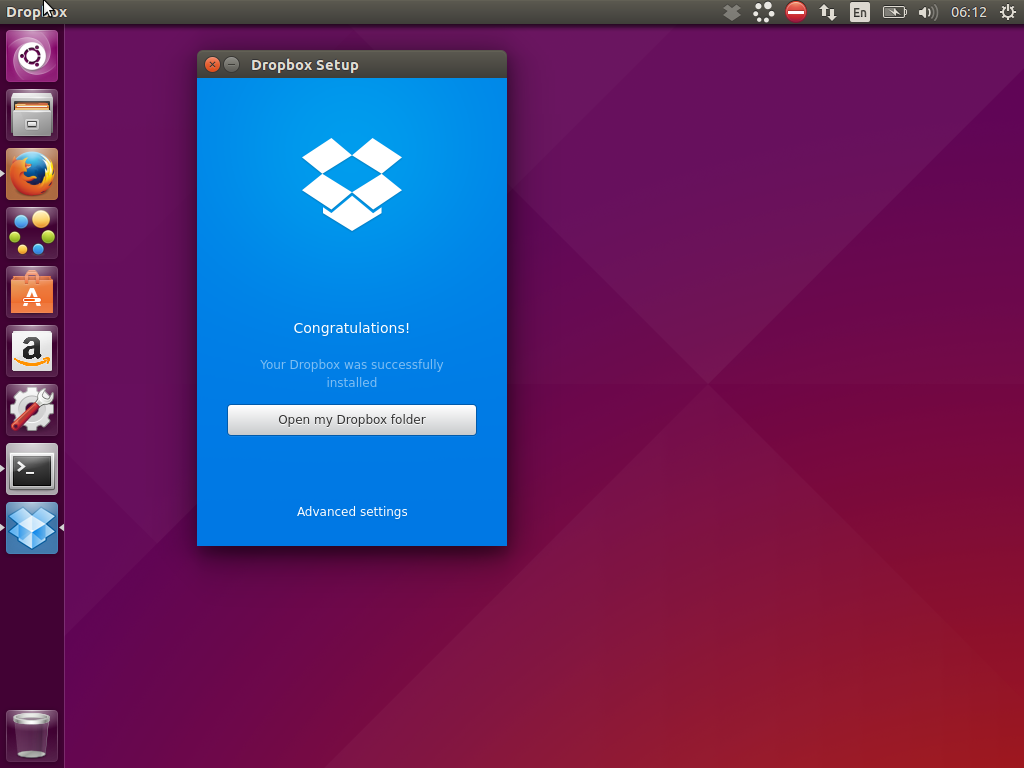 6. Since I have linked my dropbox on this new Ubuntu system, I got an email so you will be informed about that too on using any new computer.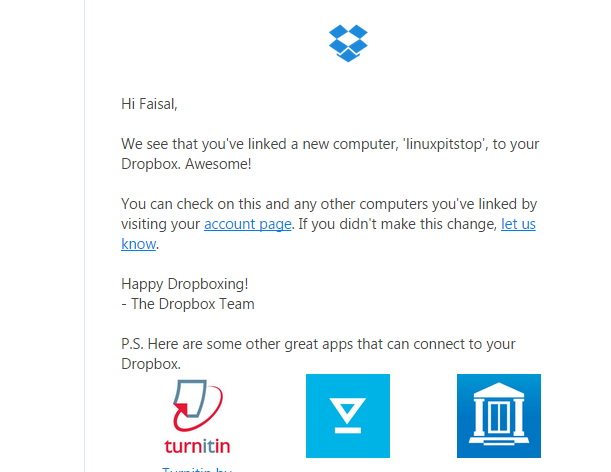 7. Happy Dropboxing 🙂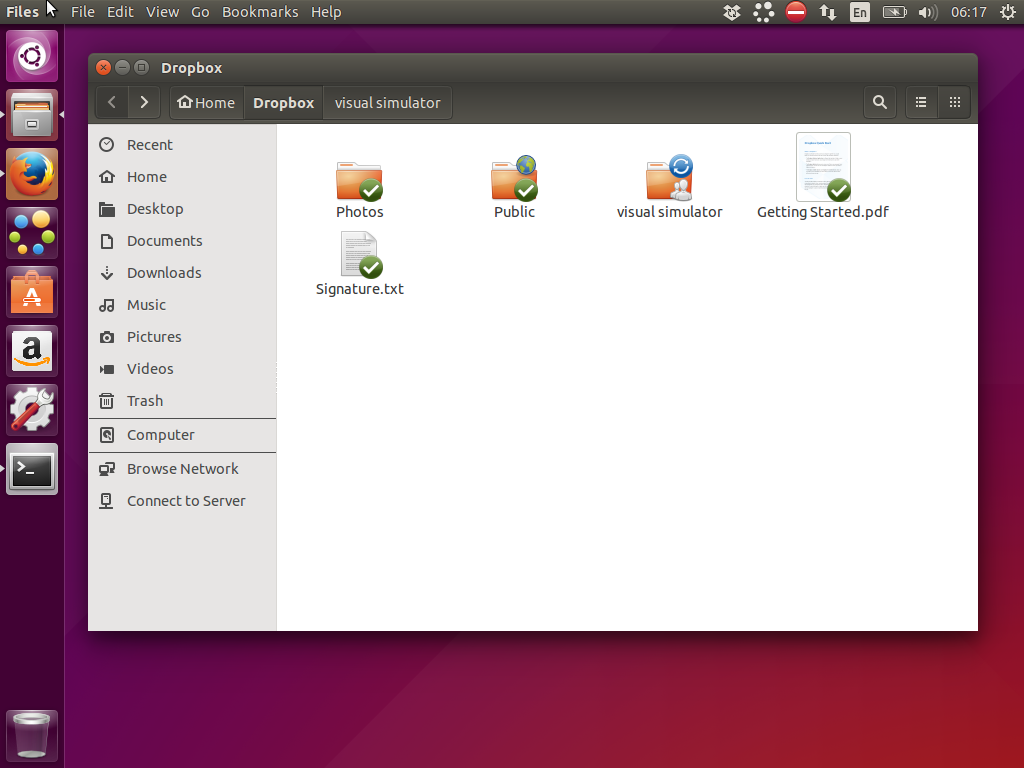 Conclusion
Dropbox is an amazing cloud storage service that provides 2 GB free space on each account. We can keep our important files, documents and photos and can take them anywhere in the world. It is also very much secure and considered as very suitable while sharing confidential docs. Not like an email, you can share large files via Dropbox even an entire wedding film 🙂